Our patio really needs to be power washed and random stuff is always scattered here and there, but I love our big our patio and yard.
It's truly an extension of our home and we have an amazing cover and ample room to do anything we could possibly dream.
Our yard:
It's next to impossible to show you how big our yard really is.
We are on a third of an acre lot. It's not huge but for a suburban lot it's pretty big. Everything is dead right now but I'm throwing in a picture from last summer.
We plan to put a pool in someday…
You may recognize the sectional from our formal living room. When I decided I wanted to go with more neutrals and get rid of the Reds and purples we chose, instead, to put the sofa on our patio. The huge cover protects everything from the elements and we have ample seating when we host parties.
We, um, I mean Charlie, hung the television a couple of weekends ago. It had been on our to do list for a while!
The cart needs a few repairs and I want to paint it a fun color.
I also need an outdoor rug. Everything looks so boring and bland.
You can see our table in the background
It's a big heavy teak set.
Most of the chairs, unfortunately, didn't hold up when we lived on the golf course so we need new chairs.
The old fan and watering can came from my mom's garage. I love that they are eclectic & and work for fun decor!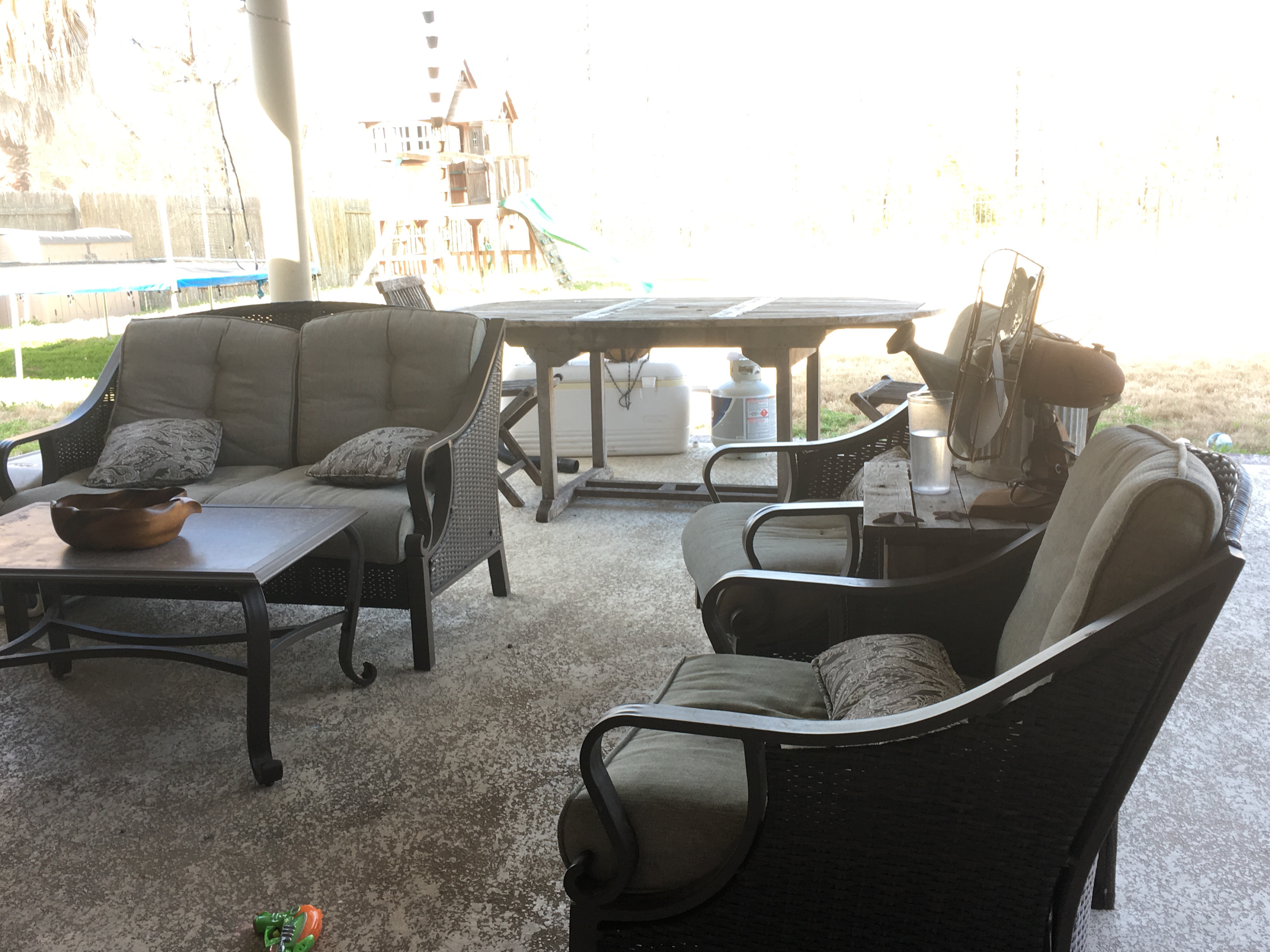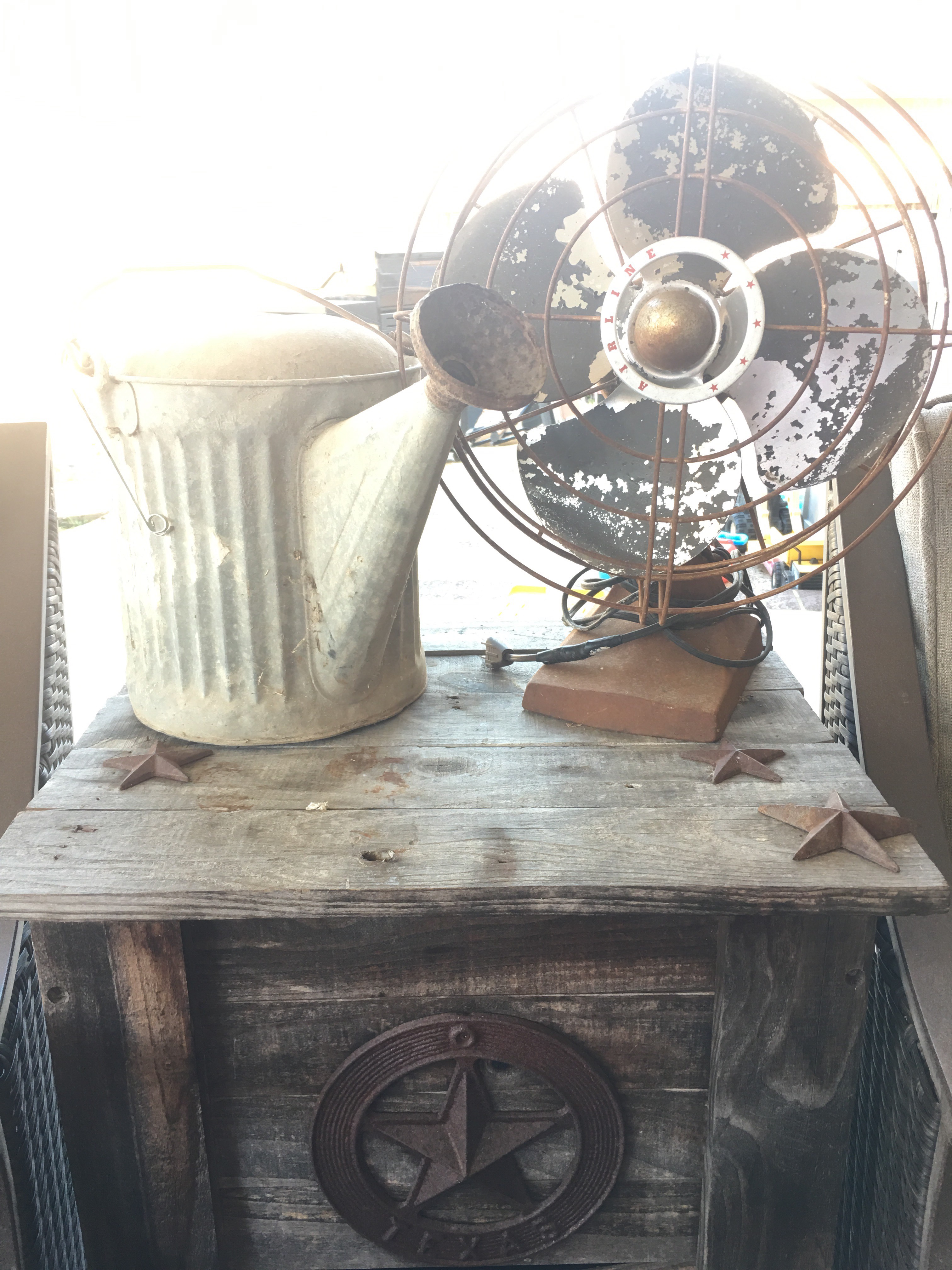 I have a couple of other fun projects planned too.
Hopefully will be able to get to them sooner than later, but I won't hold my breath. We have so much planned this year already!
I want to get big letters to spell H O M E across the niches above the windows in this photo. I have an obsession with letters.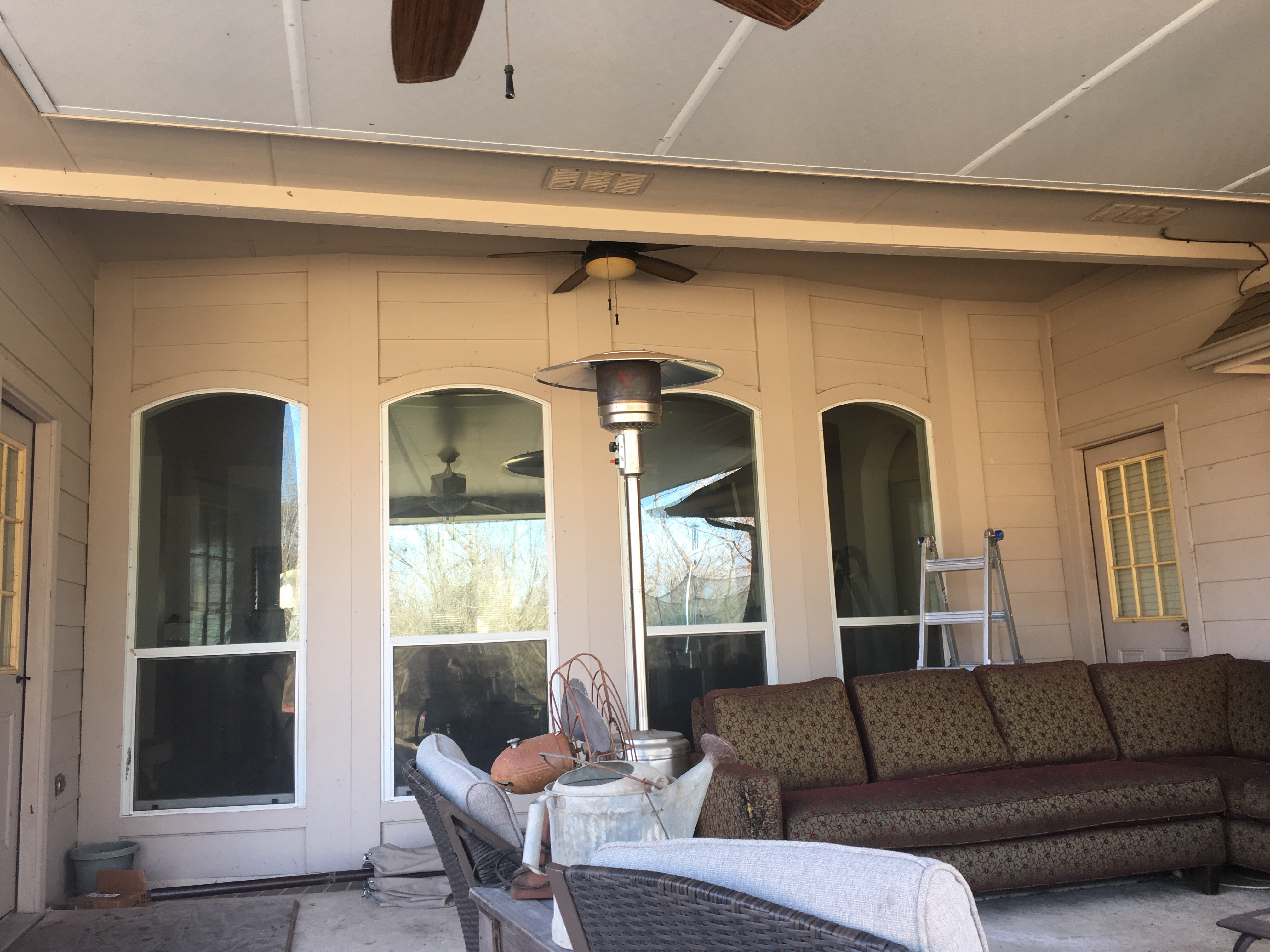 I Want to put a big giant metal or wood Texas sign here. We will then mark my hometown and Charlie's hometowns, as well as Austin.
This is the window looking into our breakfast nook.
This is also an addition to our patio but this portion is uncovered. We usually have the outdoor table in this spot, but we moved it for something and never put it back.
My ramps are warping, so I think we (Charlie) need to make new ramps this spring.