Hello! My name is Priscilla and I am a public speaker. I live in Austin, Texas.
I was paralyzed in 1999, when I was only 18 years old. I decided I would never let paralysis or anything else keep me from the life I dreamed, so I keep moving forward.
I would be honored to speak at your conference. My speech centers around chosing happiness during difficult life changes. I share why I feel it is important to share my story online and on stage and why you should too.
Please email me at askwheelchairmommy@gmail.com to discuss my fees.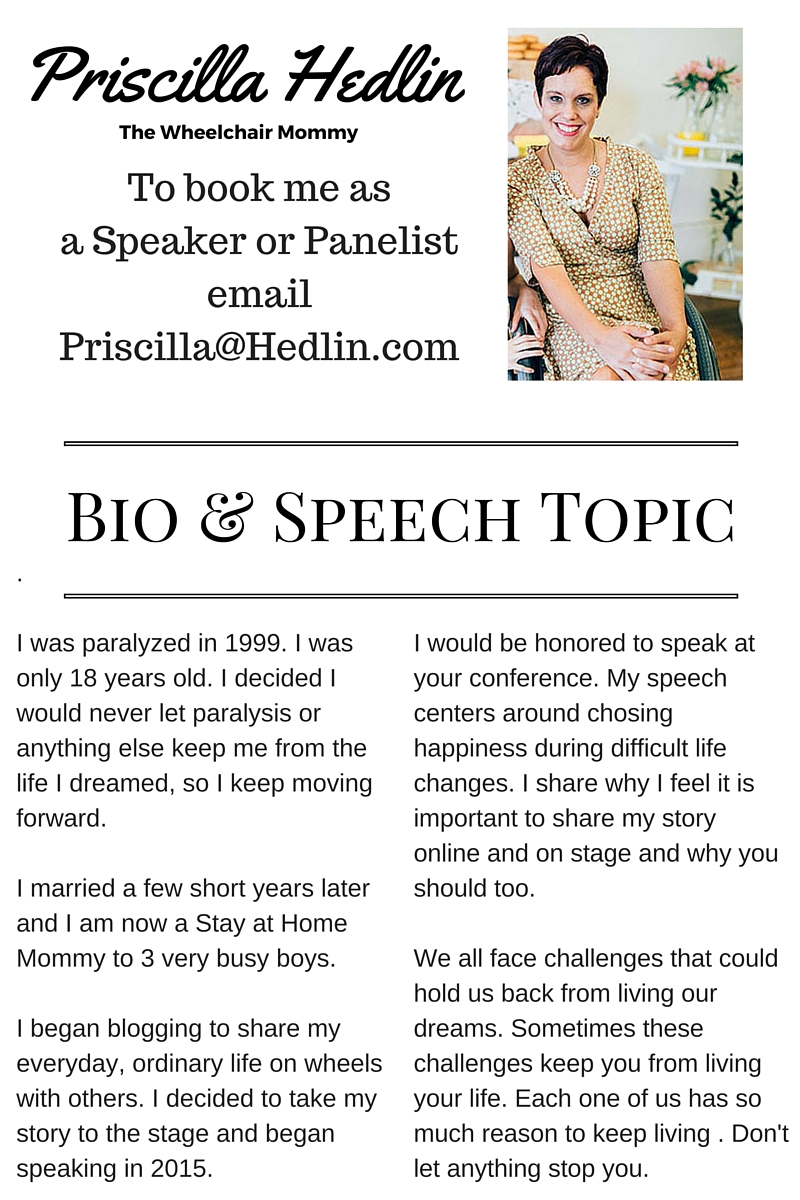 Past Speaking Engagements:
January 2015 –

March 2015 –
Keynote speaker at the Leaders4Diversity Conference at Tarleton University.
June 2015-
Speaker at AdventrureCon