This post was created in partnership with Stonyfield. I received samples in exchange for my review. All opinions are my own.
If you recall, back in January I did a 28 day challenge with Arbonne. The recipes were amazing and the foods that I WAS ALLOWED to eat were very satisfying.
However, I was NOT allowed dairy while on the challenge, so when Stonyfield sent me new products to try I wanted to cry.
Here are just two reasons why I could NEVER give up dairy forever.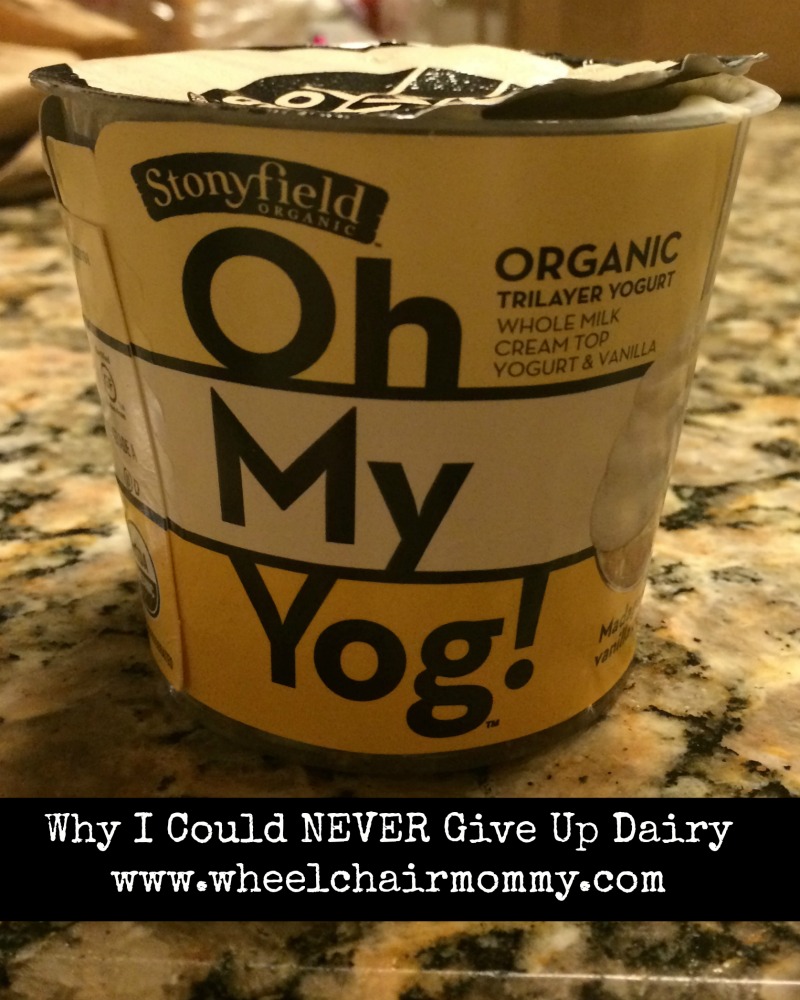 Even my husband and kids loved everything. See. Here we are FIGHTING over who gets he next bite. That never happens. This was so rich and creamy, definitely not a low fat yogurt option. It may be my favorite stonyfield product to date. How can you say no to Madagascar Vanilla? It even sounds adventurous! I can't wait until these little treat is on the Texas store shelves.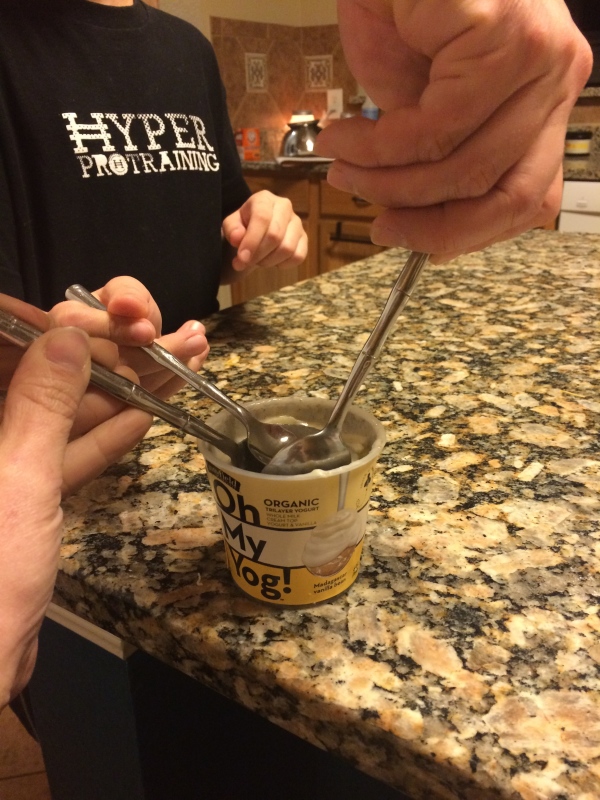 Next up we have these delightful little snacks. Frozen Yogurt Pearls. For real. These are incredibly yummy and the perfect quick, mess free snack. The yogurt inside is rich and creamy (and organic, of course) and the fruit outside has a not too sweet fruit leather texture. IT sounds weird but it works and the kids love them! I definitely see many of these in our future. Sadly they are currently only available in the New England area. Be sure to check the store locator! I can't wait until they make their way to Texas. They come in about 4 flavors and I have to say that while I enjoyed the peach/vanilla, chocolate/coconut was by far my favorite.