The sweet and beautiful Melissa Ringstaff from A Virtuous Woman, gifted me a copy of her 2015 planner in exchange for an honest review. All opinions are my own.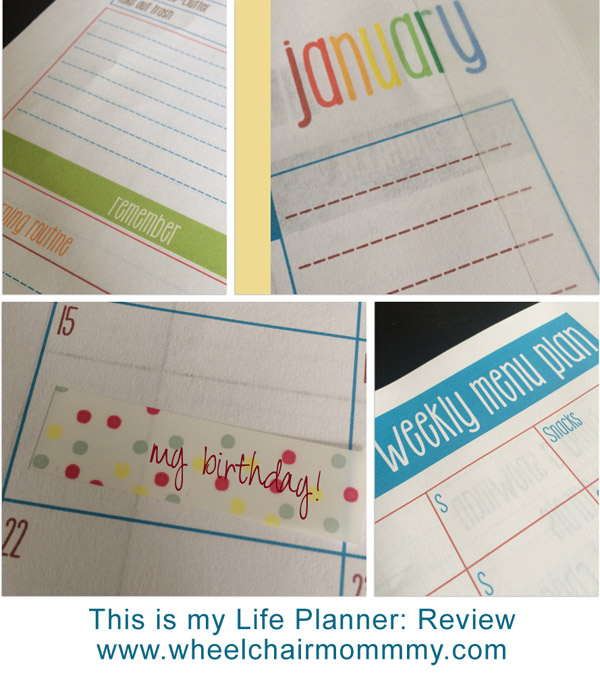 Everyone I know has a smart phone, so why use a paper & pen planner?! My husband is baffled that I don't just put EVERYTHING in my phone. I do put quite a bit in there but there is something about paper and pen that you just don't get with the old-fashioned methods.
I actually have THREE different planners. I have one for blogging and everyday life. I have one for school work. I write down what we DID do instead of what I want us to do. It's a fantastic way to feel accomplished. Lastly I use my phone to record doctors appointments and any events I want to add to my everyday life planner when I'm out and about.
Oh wait. I have 4. I also use an editorial calendar to schedule post I've already started writing. Sometimes I forget to go back and finish said posts and you get a really strange post in your feed. Sorry about that.
I absolutely love Melissa's planner. It's just colorful enough that it's pretty to look, but it's not too busy. There is a 2-page month spread with enough space for me to jot down post ideas! I think my favorite part is the quote that accompanies every month.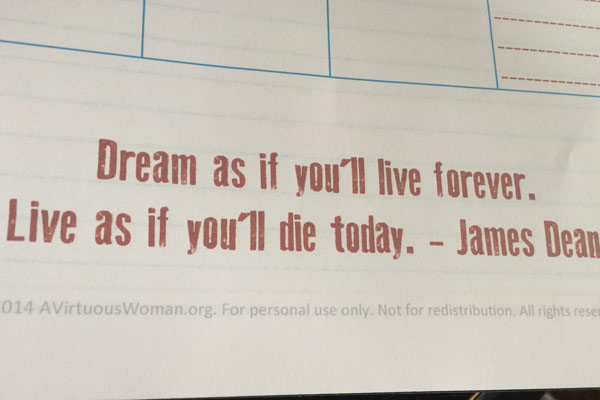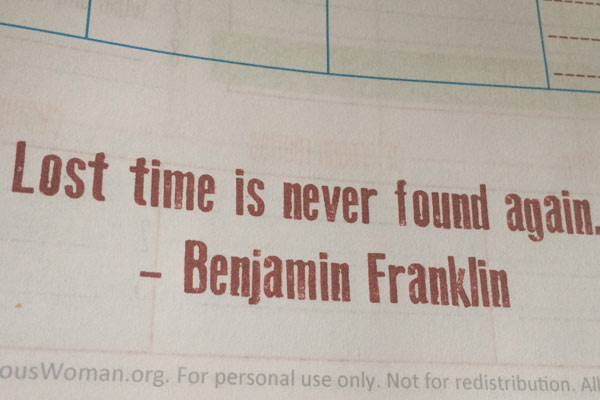 Melissa also includes a chore list and extra planning sheets for holidays.
She also includes a weekly meal planner. The only thing I would change here would be a shopping list. I'd want the meal planning to be 1/2 the page and a shopping list on the other half. Does that make sense?!
It was simple to print the planner and I took it to my local office supply store and it took them 5 minutes and about $6 to spiral bind it for me.