Traci and I are working behind the scenes on a HUGE project but you will have to sit patiently and wait for the reveal.
The project has put both of us into a HUGE THRIFT-THRIFT-THRIFT mode, so most of my items from the last week were thrifted. Shocker, I know!
Thrifting is fabulous. You never know what you might find and it's so fun building a wardrobe from high end pieces without spending your mortgage payment!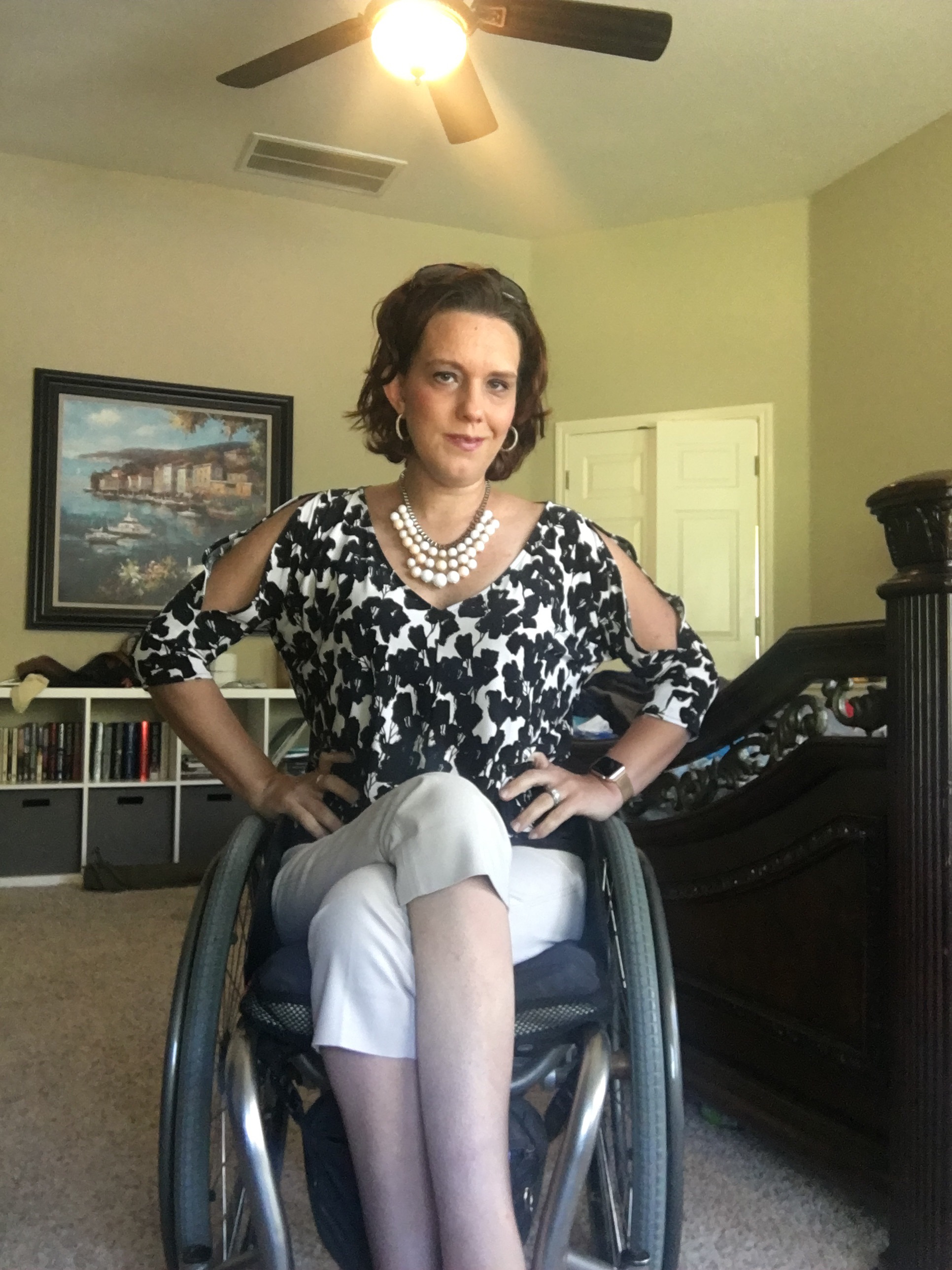 This entire outfit cost about $16. The pants were around $10 and the top was around $6. Both pieces are White House|Black Market and are in like new condition. The pants were still CRISP, as if they were never worn and I couldn't really tell with the top but there was NO fraying or stretching. The necklace is old and came from Target. You can't see my shoes but those were GIFTED to me by a friend cleaning out her closet.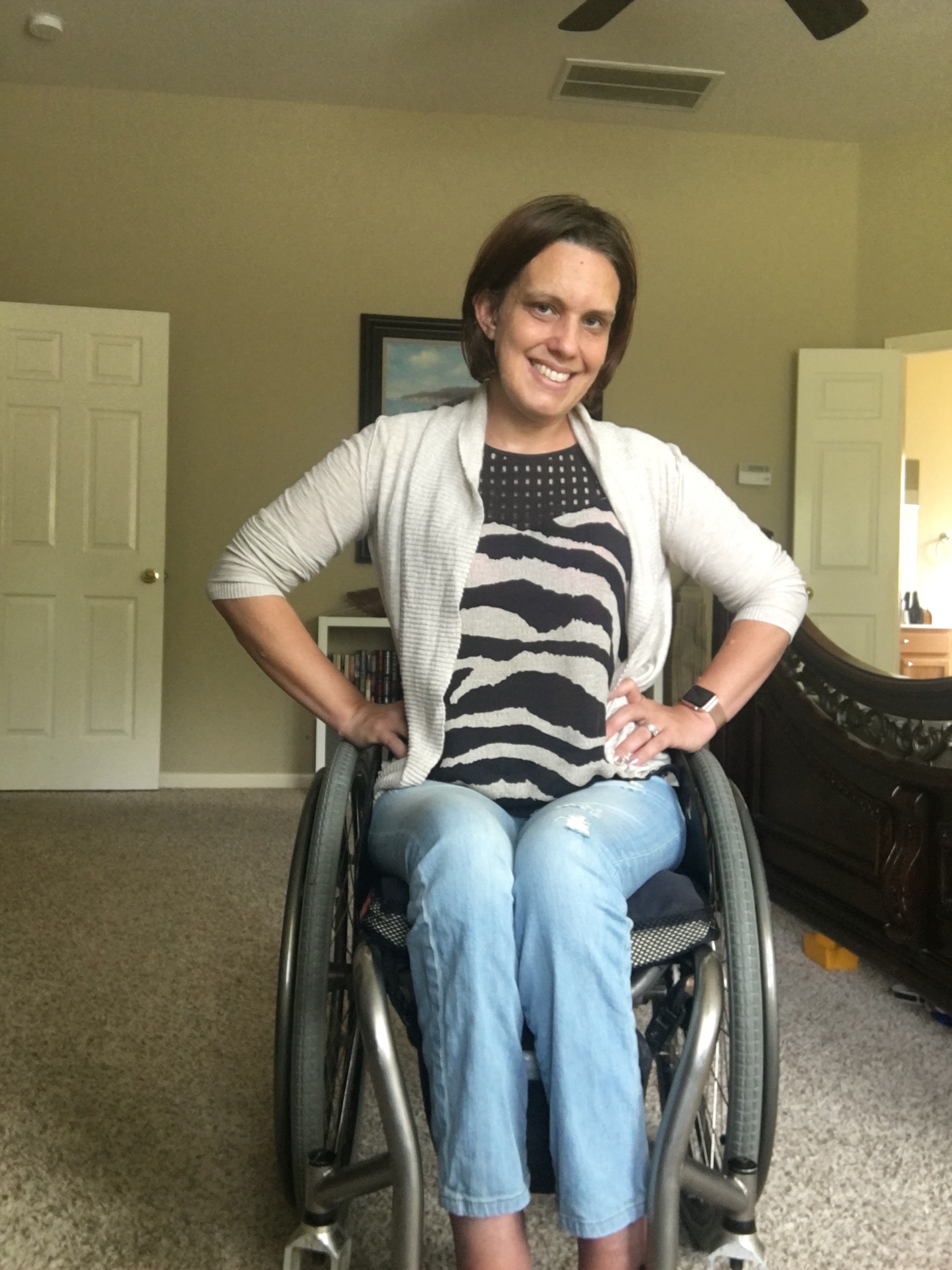 This one isn't a thrifted outfit at all, except for the cardigan. I picked that up at GoodWill for $5. It's Banana Republic (the original store not the outlet!) and BRAND NEW. It didn't have tags but there was no wear to it whatsoever and you know how quickly cardigans can show wear.
The top is CAbi (new for Spring 2016 so my 1 piece per season SPLURGE and yes I mean SPLURGE) and the pants were leftover in my consultants stash so I got them for around $30.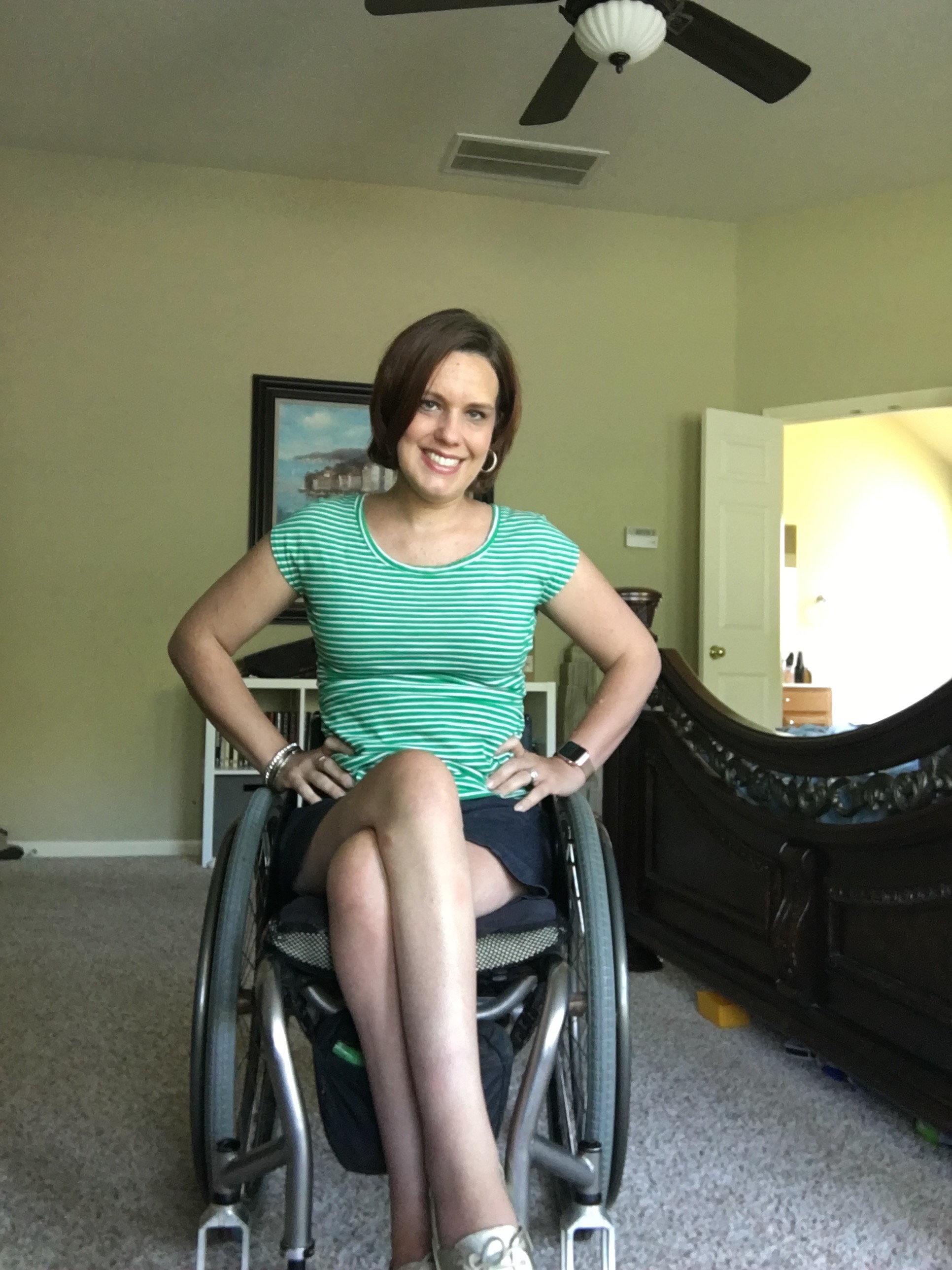 This is another completely thrifted outfit, minus the shoes. MY gold Sperries are several years old so they do not count. The shorts are Ann Taylor and from Goodwill, I think I paid about $5-6 for them. The top is NY&CO and I probably paid around $3 for it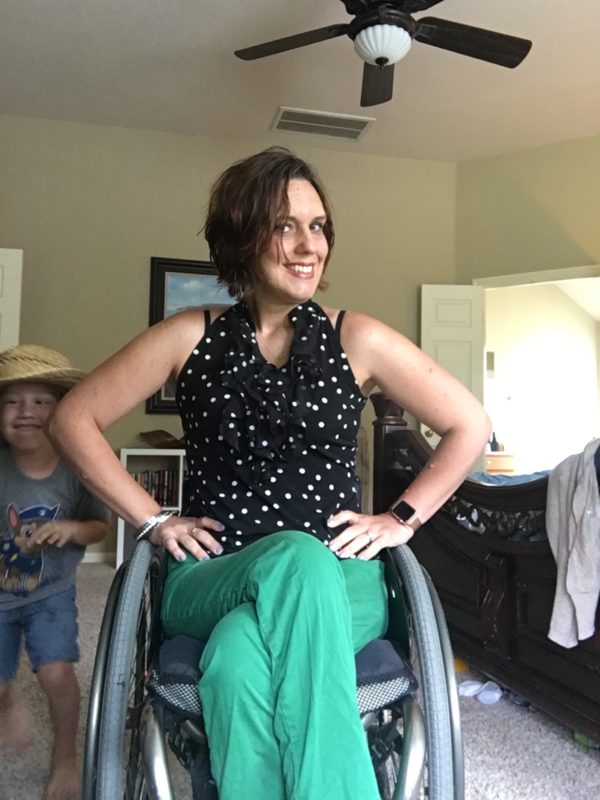 Look at my adorable little photobombed!! Once again this outfit is COMPLETELY thrifted. The Green slacks came from either OLD NAVY or GAP. I probably paid around $6 for them and the top is once again WHITE HOUSE|BLACK MARKET and I paid around $6 for it as well. Once again I wore gifted shoes.
As usual, Linking up with these lovely ladies: