Hawaiian Falls Pflugerville provided seasons tickets for my family to play but all opinions and experiences are my own!
He's finally tall enough!
Hawaiian Falls Pflugerville invited my family to come play again this year and we couldn't be happier.
The best part? Nathan can finally do just about everything, so it was a huge day for my sweet boy!
Last year the only thing he could do was the wave pool and kiddie pool with Lilly pads. The lily pads are fantastic and he still loves them but after a while… Well, he gets bored. I can't say I blame him. I am bored just sitting there watching the same thing over and over.
I think his new favorite is Reef Racers! I think he did that one at least three times.

Height Changes
This year Hawaiian Falls made changes to their height requirement so Nathan could write everything except for the double purple slide and the drop slide, SkyFall. Skyfall has not opened yet anyway so it's not a big deal and I can't imagine he would really be interested.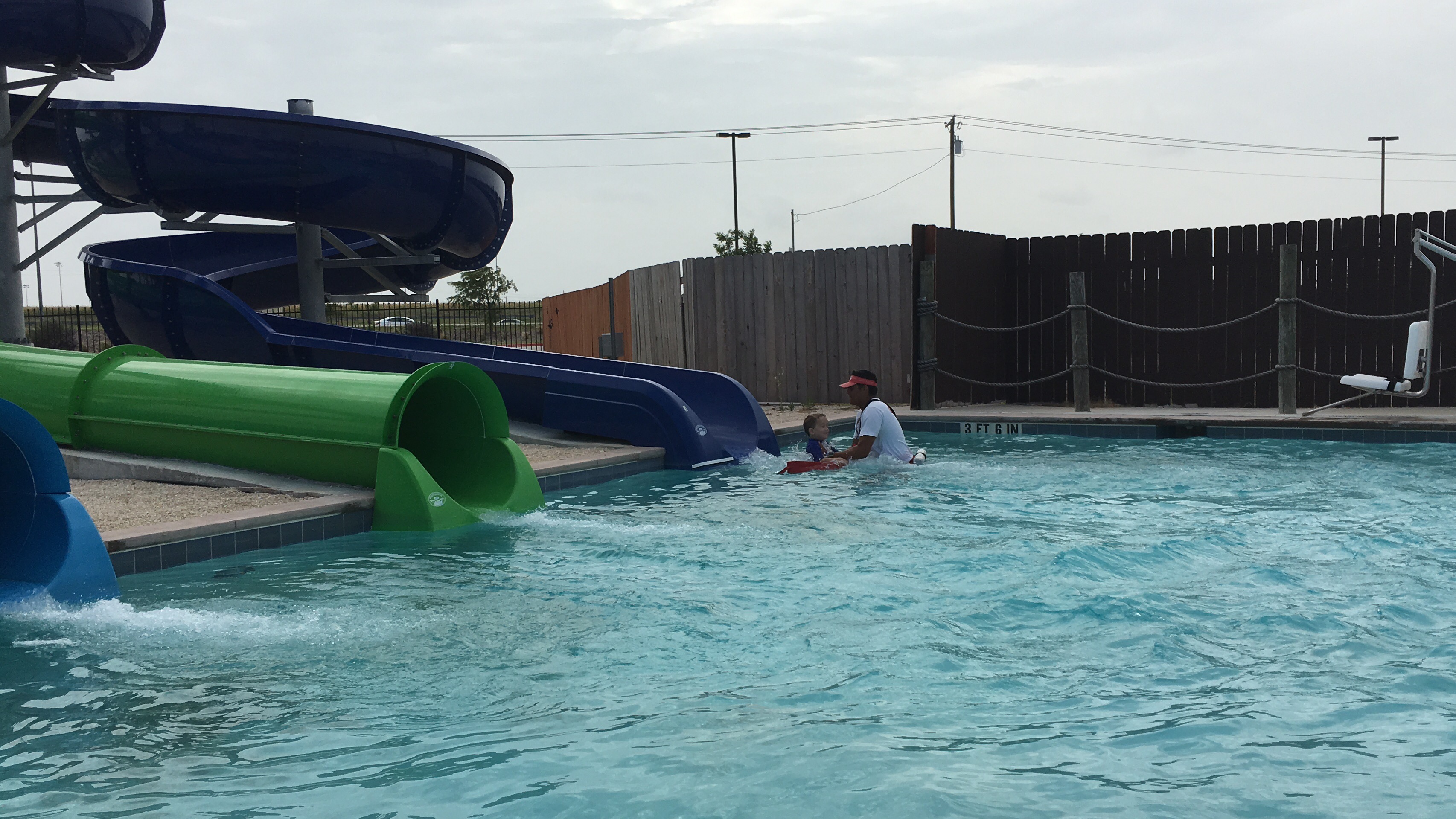 Be sure to check the website or ask at the front gate for height requirements because just like everything else in this world, it's subject to change!
Check out my little guy on the ropes course and adventure trail. It was actually a little funny and very cute. When Daddy had to help him with his clips, he was up on his Tippie toes.