If you wish to work with me or would just like to reach out, feel free to do so by using this form or emailing me at
askwheelchairmommy [at] gmail DOT com
Comments or questions are welcome.
My media kit: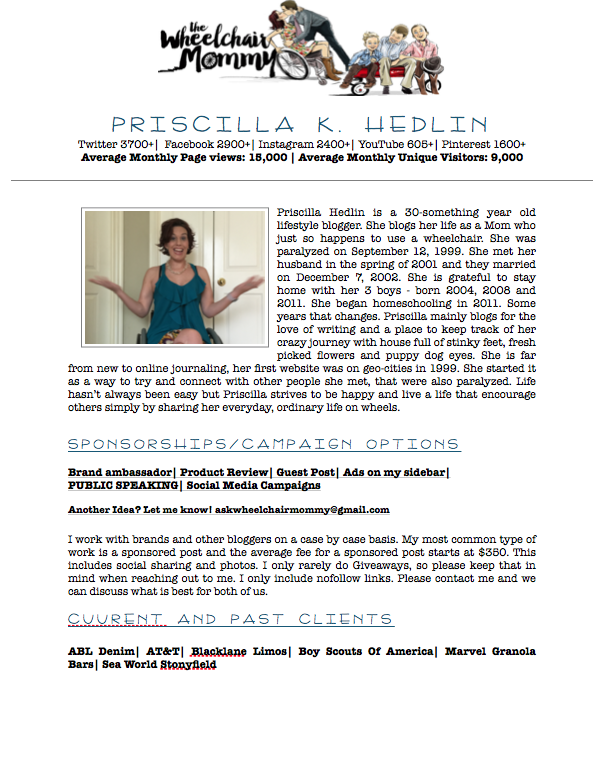 This is a PERSONAL blog written and edited by ME (Priscilla Hedlin) If you have any questions please contact me at askwheelchairmommy at gmail dot com
I am open to advertisers I believe in and support!
I share amazon affiliate links.
Priscilla/The Wheelchair Mommy is a participant in the Amazon Services LLC Associates Program, an affiliate advertising program designed to provide a means for sites to earn advertising fees by advertising and linking to Amazon.com.
I am also a Stony Field Ambassador (2012-2014) and a SeaWorld Wildside Blogger (2013-2014)
If I am compensated, it does NOT influence my review or my post; I will only give HONEST opinions.
I may also give a review just because I truly love something, but I paid for it with my very own hard earned money.
If you wish to work with me I can be reached at:
askwheelchairmommy @ gmail.com