Zaxby's Pflugerville
Zaxby's Pflugerville opened recently and we were invited to come in and sample the menu. We had been eagerly anticipating trying the new to us restaurant, so I was eager to accept.
Zaxby's isnt your average fast food chicken place. Sure, they have a drive through and they are fast. However, from the outside it looks like a sit down restaurant and there is plenty of inside seating.
They started us out with their appetizers and brought out tater chips, onion rings, fried white cheddar bites and fried mushrooms.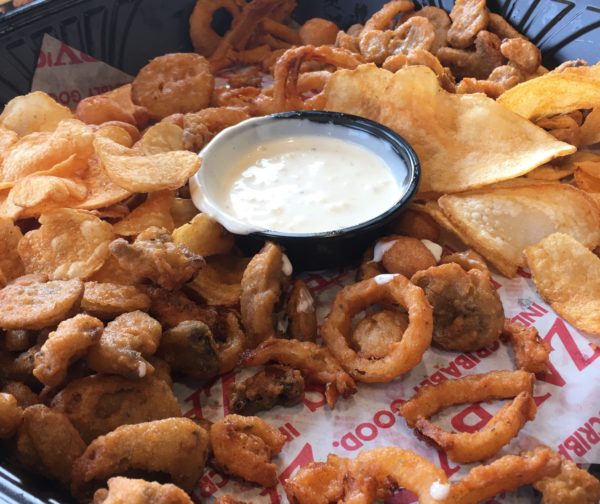 ZAppetizers & Entrees (and Salads)
I am certain the mushrooms made my husband a happy man. He loves mushrooms and I'm not the biggest fan so I never cooked with them or serve them.
We sampled all the different sauces they offer. There is the signature Zack sauce is great. I definitely preferred this ketchup with my fries.
The spicy honey mustard isn't on the menu but it's delicious. The marinara sauce goes really great with cheddar bites and the zestabke sauce is really good with just about everything. You Can also pick ranch sauce and the original honey mustard.
We want to sample variety of menu options so I got the Kickin chicken sandwich and Charlie got the Zaxby's club sandwich.
We didn't try a Zalad, but I will soon!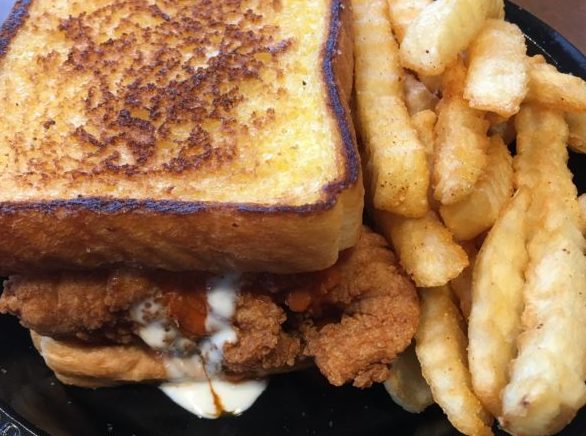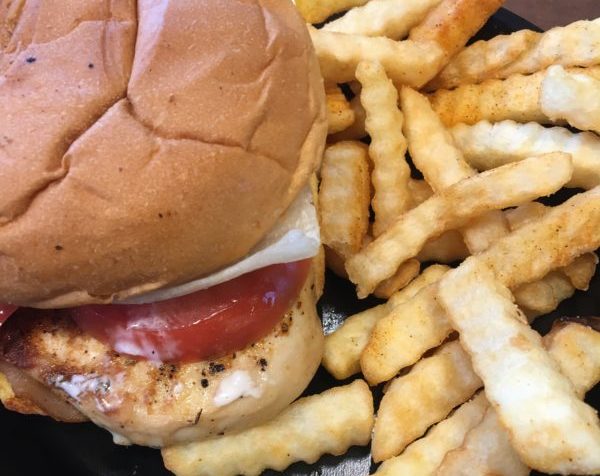 Kidz Meals
The younger kids picked chicken fingers and kids nibblers. A nibbler is a chicken finger on a bun.
This satisfied Nathan because he's always begging for a burger everywhere we go!
Lucas didn't quite get enough from his kids' meal alone, but that is to be expected. He's been ordering off the adult menu at fast food places for quite a while now.
I'll update soon to let you know if Zaxby's Pflugerville has a kids' eat free program!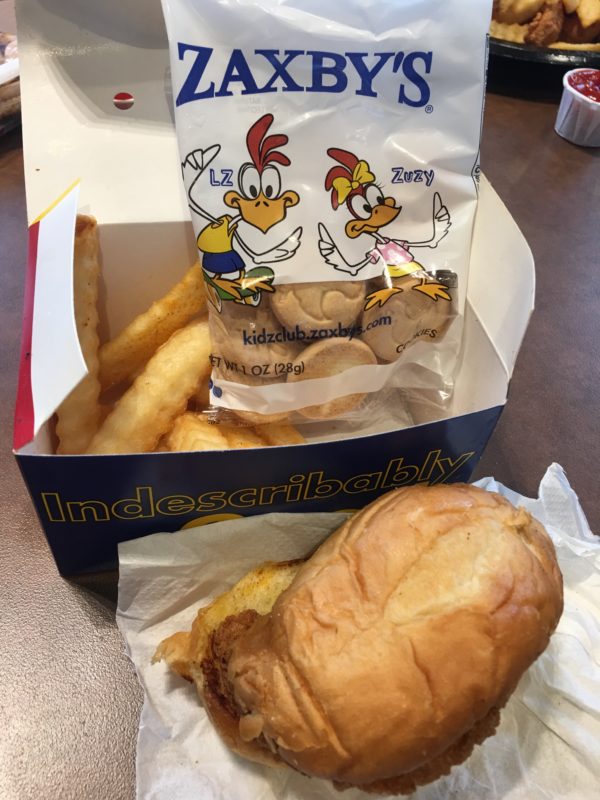 Wings
William is our adventurous eater, so he went for the chicken wings so he could try the signature sauces. Note: The wings DO NOT come with a side. We had plenty to eat but keep that in mind.
He enjoyed the original and the tongue torch, and also ordered nuclear and insane.
Will decided to skip nuclear and jumped straight to insane after Charlie sampled it. Charlie couldn't take it, so I'm guessing William wanted to see if he could outdo Dad.
That was just too much heat for him. He knew it was hot but he wanted to try. Now we know. They will both be sticking to the nuclear, you get the same flavor as the insane without the extra heat.
On that note, a friend of mine said her husband tried it and it wasn't too bad. It's all going to be about your tolerance.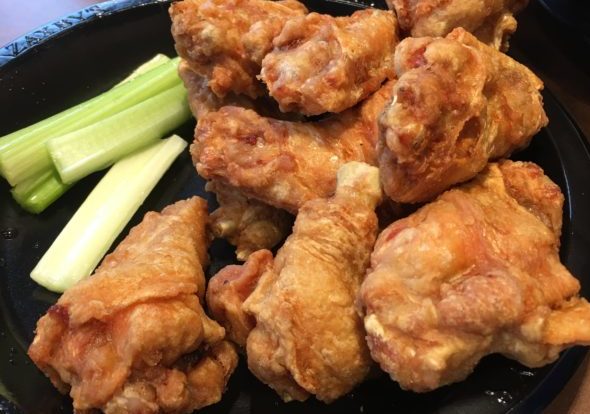 Desserts and a little history
We ended the evening with milkshakes. Who can say no to dessert!? The top shake with the chocolate whipped cream is the birthday cake, the bottom left is banana pudding and our favorite, chocolate cookie, is on the bottom right.
If milkshakes aren't your thing, you can pick cookies or a brownie. Those are next on our list. Brownies are Lucas's absolute favorite!
On a final note, we had a pleasant surprise when we showed up for the media night. We actually KNOW the owners. They moved here 2 years ago to open Zaxby's Pflugerville. We met them when they joined our Cub Scout pack. We never had the chance to REALLY get to know them, so we had no idea they moved here to bring Zaxby's to Pflugerville.
Zaxby's originated in Georgia in the 90s, so if you've never heard of them, that's probably why. They are still fairly new but growing leaps and bounds.