Do our Troops REALLY get the Popcorn?
Have you ever wondered if the popcorn for troops really goes to the troops?! It really does and earlier this week my boys were able to help deliver and unload ONE TON (yes! Nearly 2000 lbs) of popcorn to our local troops stationed and working at Camp Mabry, here in Austin. This was such a wonderful way to say THANK YOU, for their hard work and sacrifices.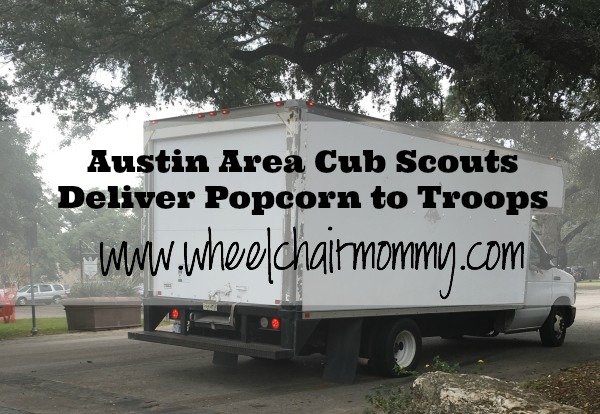 My boys didn't do it all alone, of course but it was an exciting experience! There were 8 boys from our pack and I believe 4 from 2 others. We had two news stations out to cover the event and one newspaper reporter…. And well, me… But no one really counts me.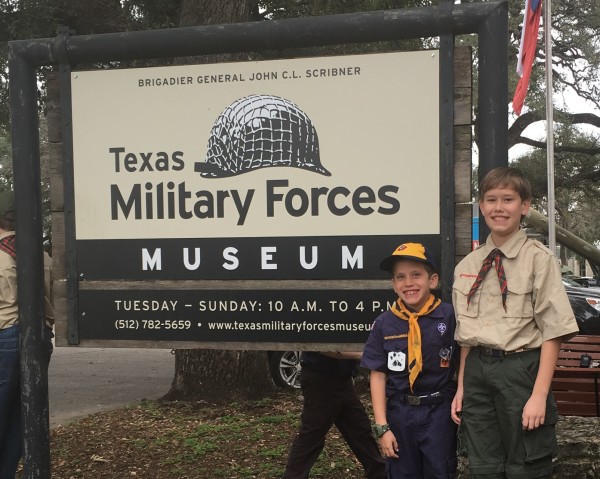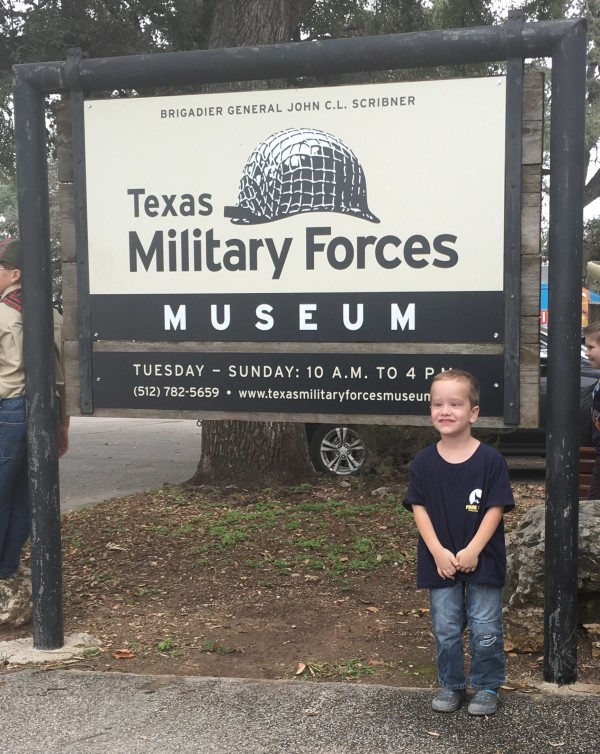 Team Work!
We had Cub Scouts ranging from Tigers all the way up to Webelos II. They all worked together, with uniformed soldiers and den leaders to get the boxes off the truck quickly and efficiently! It was an incredible lesson in teamwork! After only 30 minutes they had already stacked four pallets at least 6 foot high! There was still popcorn on the truck, but they relieved the scouts of their duties when they ran out of room!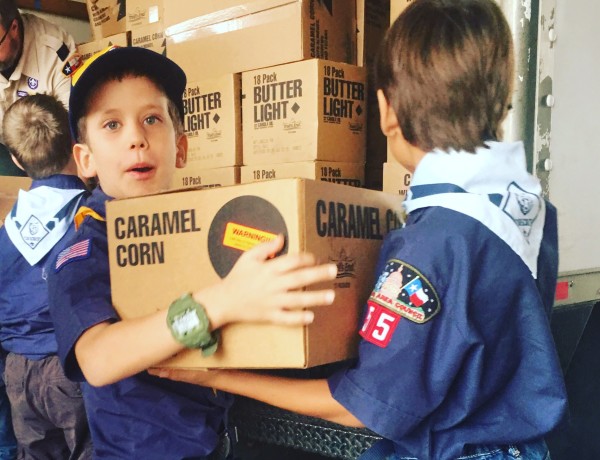 Last Minute Invitation
This past weekend we received the last minute invitation, and I knew very few families would be able to show up, so I definitely wanted my boys to help represent. It's always so rewarding to say thank you to the men and women in uniform who take on the job that so few are willing to do.
Our pack was the only one in our district, so this was a huge honor.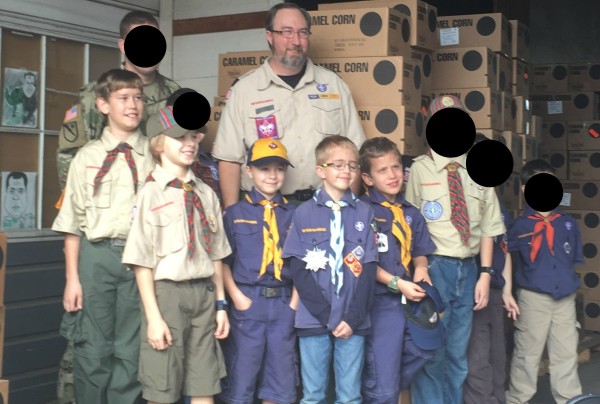 Encouragement
Let's this be an encouragement to those that don't think their efforts will ever really pay off. I know selling popcorn is far from fun and can sometimes be frustrating. No one wants to set up tables at Lowe's in the August heat only to be told they bought popcorn last weekend. Don't give up! This could be your pack someday!
Work hard and encourage everyone else to work hard, even if your best is $100, get out there and do something! We had scouts today that sold anywhere from $125 to over $4000!!
Oh, and the best part?! Now the scouts have a REAL story to share when selling. They can relay first hand WHERE the popcorn really goes when someone donates to our Troops!