It's official! Our rental house sold in less than 24 hours and we signed the papers next Tuesday.
We are breaking ground and putting in a pool as soon as we can get all the necessary permits!
Wednesday afternoon Charlie and I met at the Anthony and Sylvan show room to pick our finishes.
I knew I wanted something iridescent/mosaic and I immediately narrowed it down to these two selections.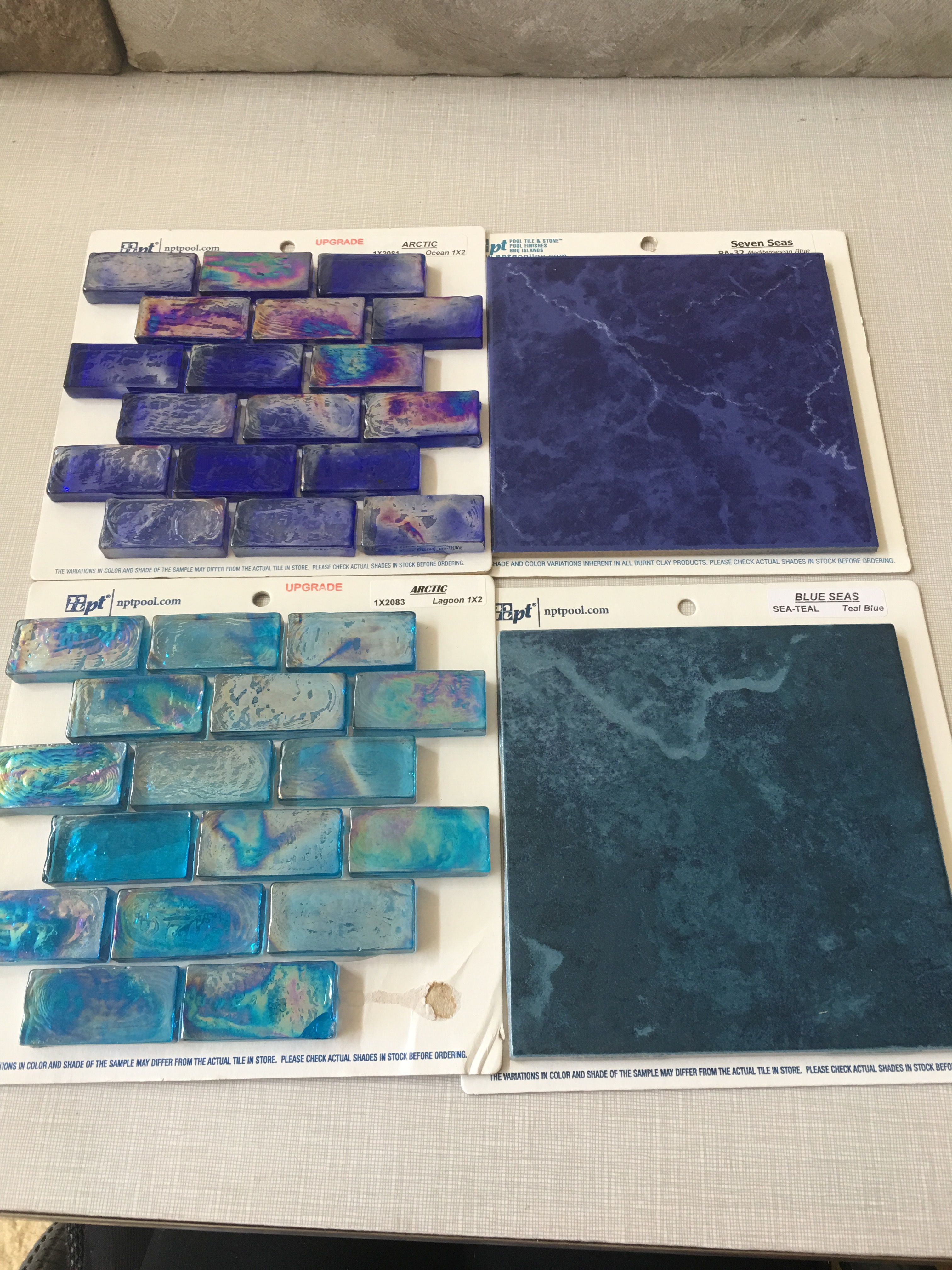 The Top one is ocean and mediterranean blue. The bottom combination is lagoon and teal. I Think they are both absolutely beautiful but the bottom one is more the look I'm going for I think it will looks fantastic with our Roman shaped pool.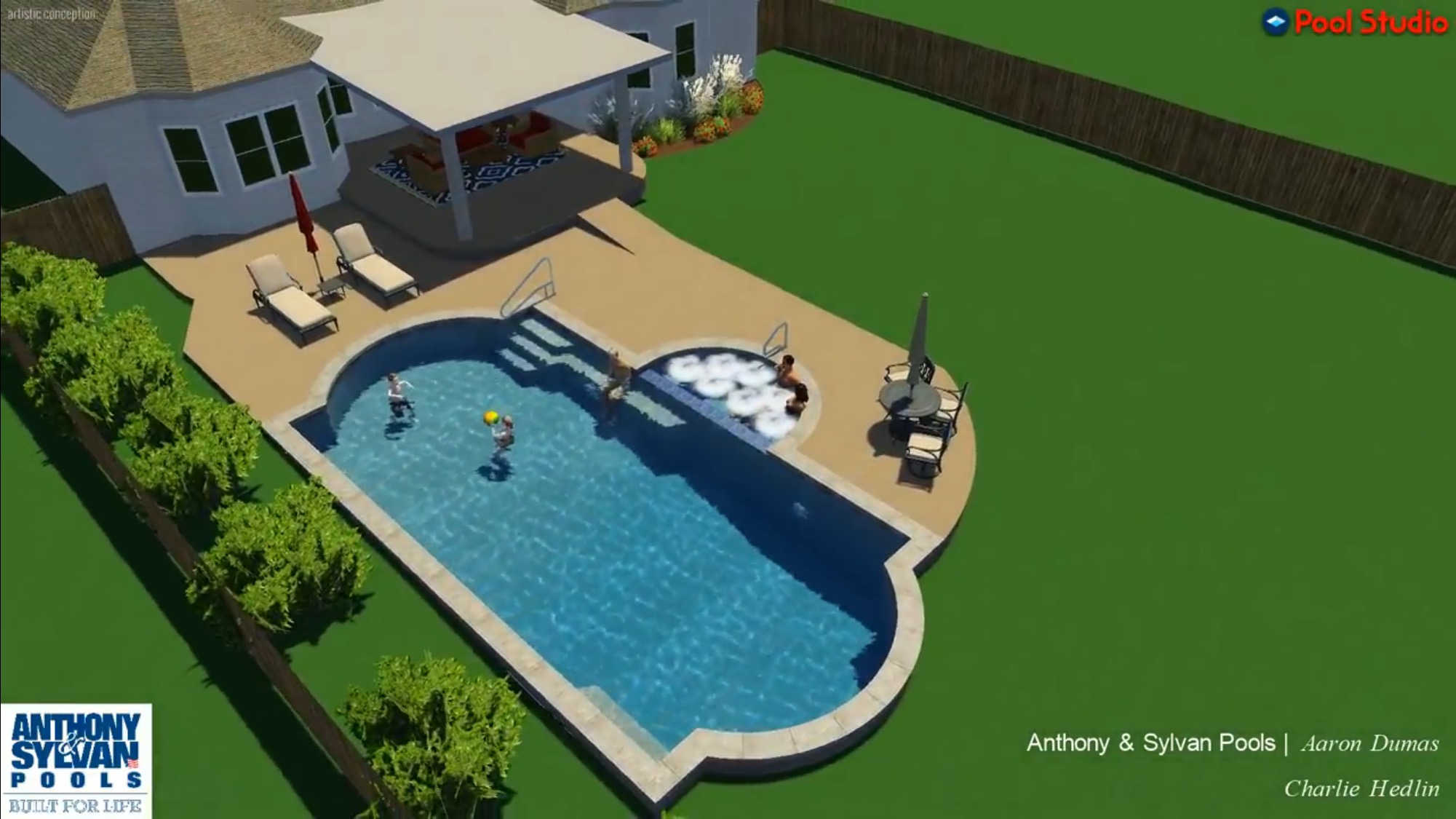 We have been working with Aaron Dumas at Anthony and Sylvan here in Austin. We Chose him because he followed the concept drawing my father-in-law drew for us the most closely. Glen heard me explain what I wanted multiple times so he knew exactly what Charlie and I wanted.
The Pool is going to be 40′ x 18′ and the hot tub is five 50 ft.². It's an 8 foot half circle to mirror the Roman shapes on the long ends.
Chose to go flush so there are never any blind spots and I didn't see a need for a tanning ledge or water features that just make a noise and get in the way of swimming. I wanted classic and beautiful.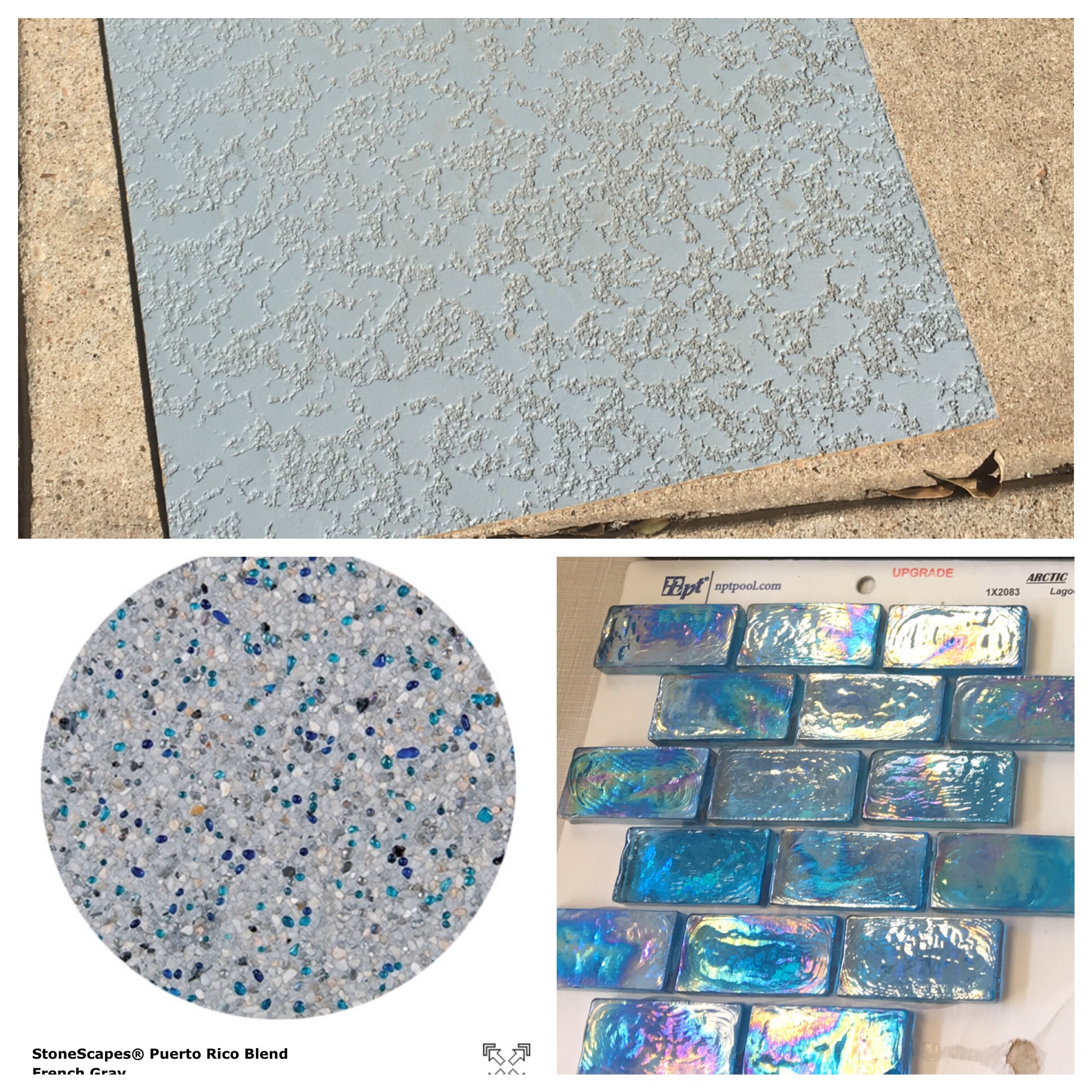 We are doing the patio cool decking in the top picture and our pool interior color will be really close to this French gray. I think we're going with one called Texas gray that doesn't have the black flecks, but otherwise it's identical.
The pool coping will also be a shade of gray. It's a bit lighter than the cool decking.
Everything looks amazing together and I think it will be very timeless.
All the tile in the pool will be in the iridescent lagoon mosaic tile in a 1×2.
Here is my official before photo.