Our master suite seems to be a catchall most of the time but once in a while it's tidy enough to photograph and share with the world!
This particular bookshelf will forever drive me crazy but I'm going to keep it real and not clean everything off of it!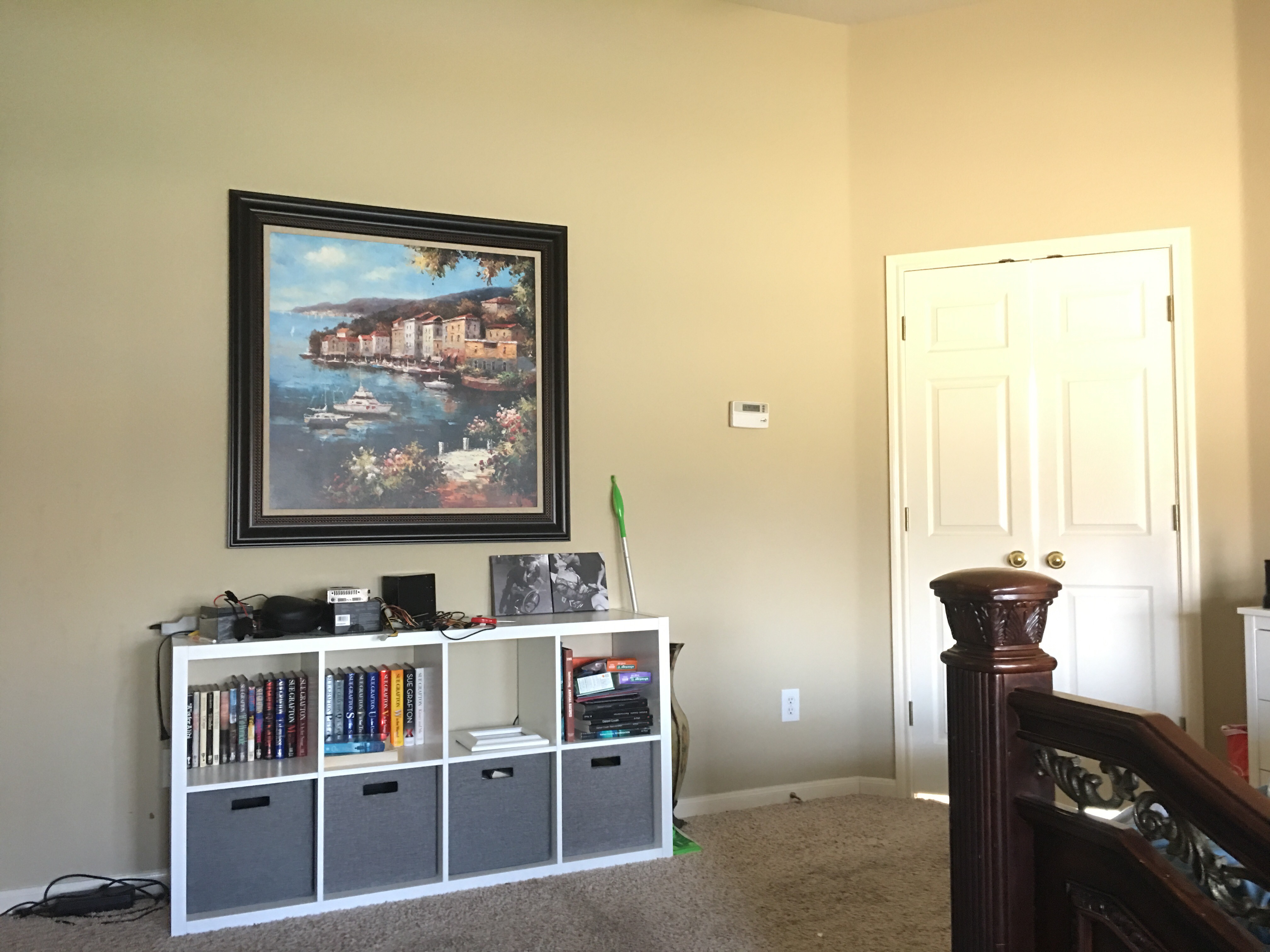 I have a few project ideas for this room but not much. Overall I'm very happy with where it is.
I want giant round mirrors over our bedside table and I want to paint the walls.
I'm planning a romantic Gallery wall with black-and-white photos of just us above the French doors leading to our bathroom.
I would also like to find fun vintage door knobs to have a little character!
Oh, and I want to find out better way to charge things at night than that big ball of the wires.
I do usually end up tucking it under the bed, I'm not sure why I left it out!