When I was growing up, my mom and stepdad always had a pretty garden.
There were lots of flowers, cacti, ferns and elephant ear plants.
My stepdad was amazing at keeping plants alive. Me? Not so great!
I clearly remember falling into cactus when I was about five years old. I fell off the steps, trying to helping my mom carry laundry in from the clothes line.
Yikes.
I think it took several hours to pick all those little needles out of my tiny body. It's one of my most vivid childhood memories next to mud pies and losing my sister.
Two weeks ago, after co-op, the boys and I stopped at a local grocery store and picked up a few colorful plants to put in the front yard.
My cute little helpers had a blast unloading the car and takin turns dumping the potting soil for me!
As a true Texas girl I had to get the my heart belongs in Texas planter.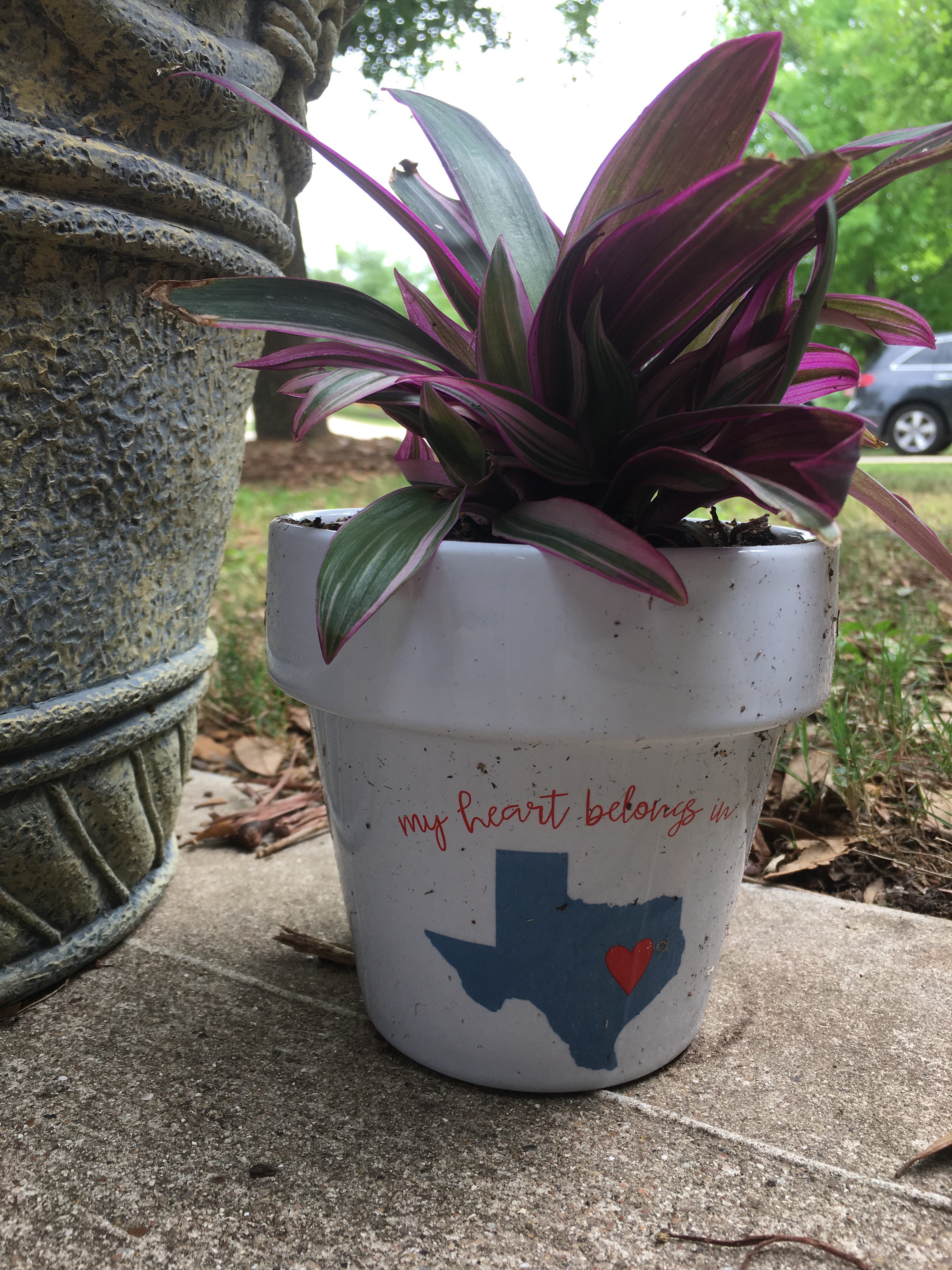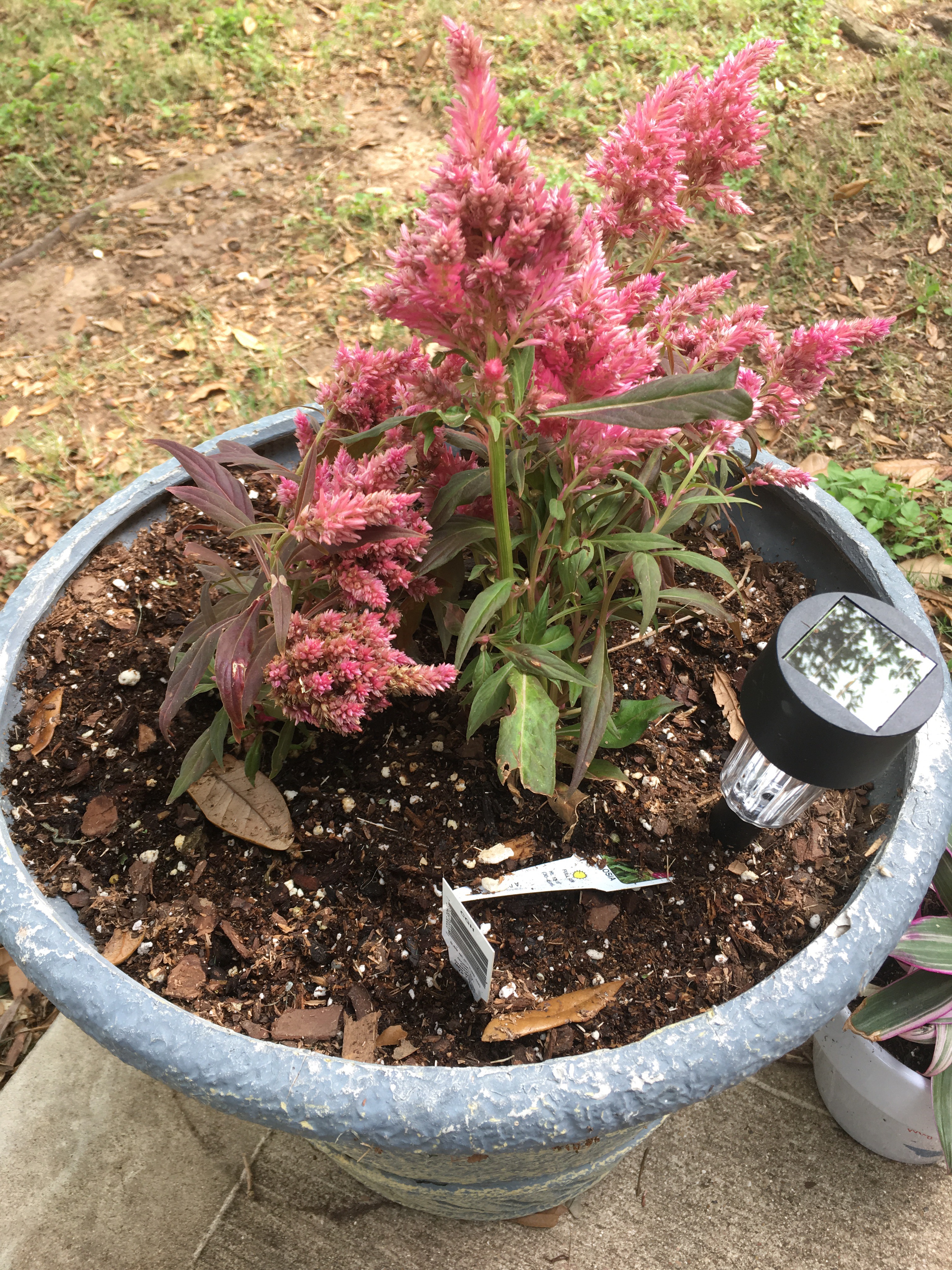 I have this old wagon I'm pretty certain came from my childhood that I used as a planter. I think it looks absolutely phenomenal.
I snagged the random metal garden art at the dollar tree. How could I pass these up for only $1? I also picked up cute frog but they weren't photographing well against the green boxwood.
I make actually no promises about keeping everything alive but I sure hope so because I love the way it looks.
The recent rain has helped everything to grow so I think I'm on the right path and when I have 2 little boys fighting over who gets to water next, I shouldn't expect anything But the best!
Speaking of, I think everything needs watered but I've been sick so I haven't been thinking about it. Yikes!