My family received a free meal at Flower Child, in exchange for an honest review and promotion.
This past weekend I was able to take my family to Flower Child in the Domain Northside.
I'm going to be honest here, at first we were a little skeptical that we wouldn't be able to find anything for the kids to eat. The food sounded amazing but it's not food we typically eat. We definitely try to be healthy but kale and quinoa aren't at the top of the list.
When we arrived the first thing we noticed was the very Austin vibe, which is always fun!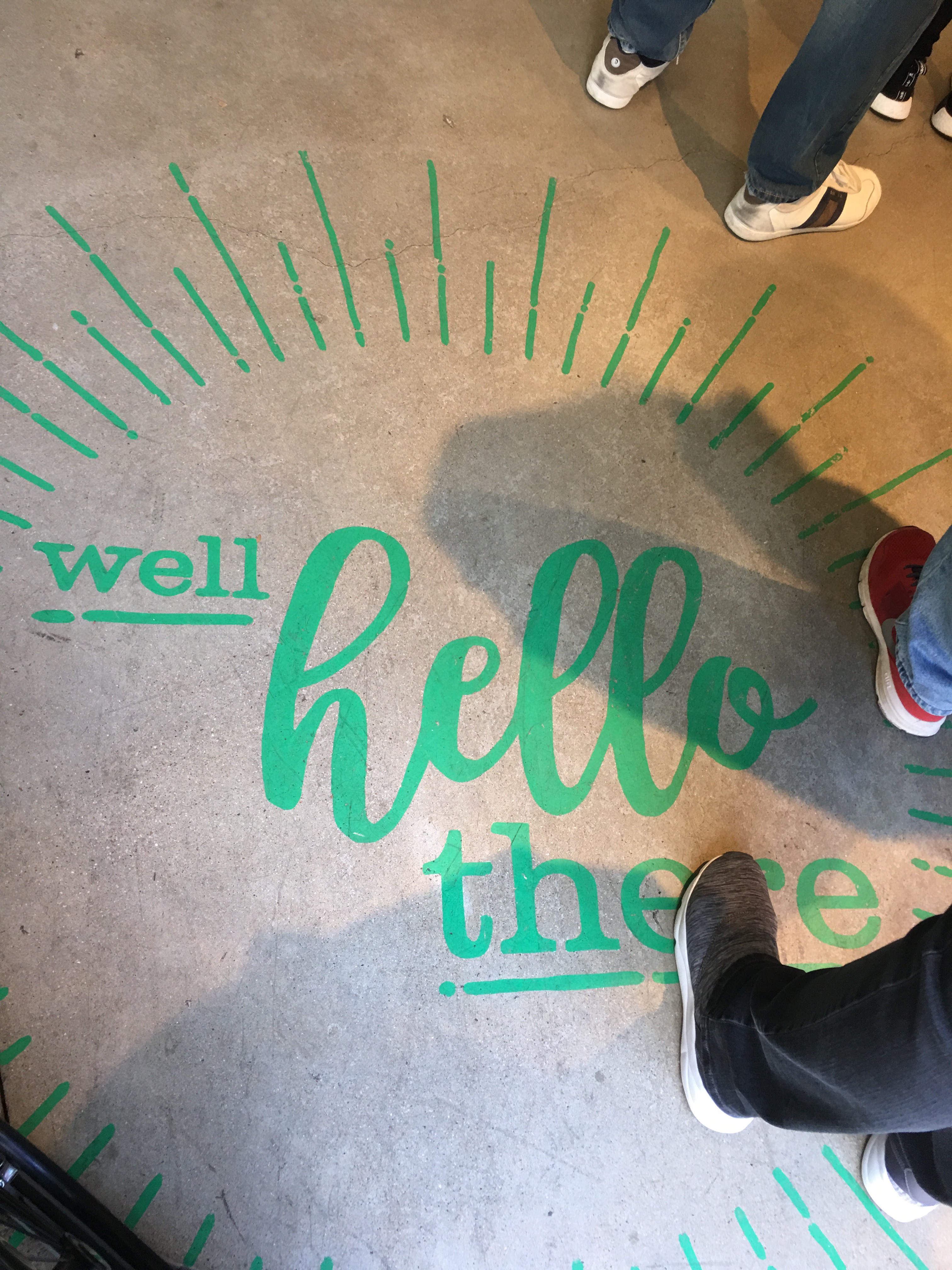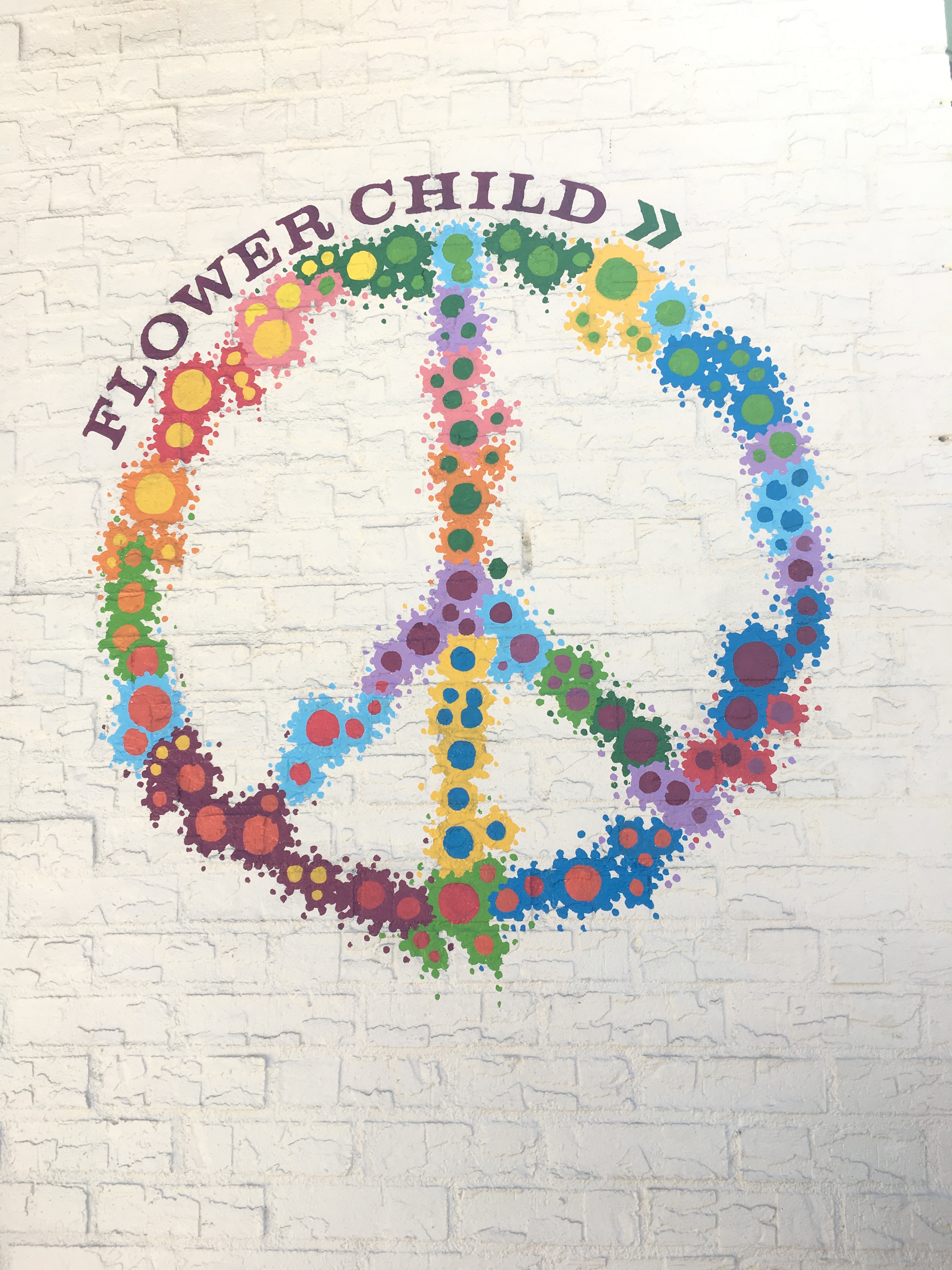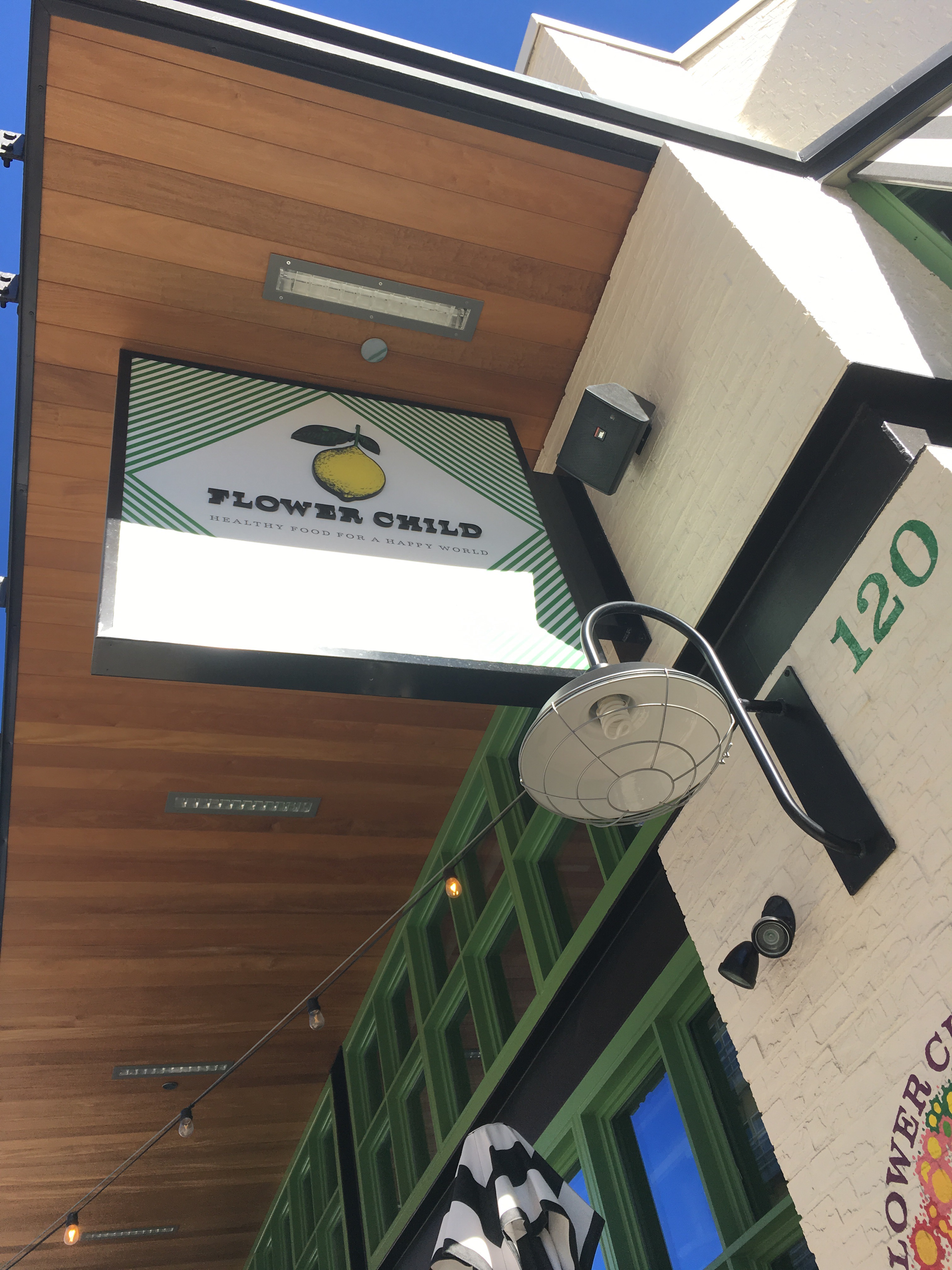 Everyone was standing in line to order at the counter and when it was our turn we asked for the manager and she promptly gave us lemonade cups and sat us at a table. This is not typical, but because I was checking out the place for review, we got a little extra attention!
The lemonade choices are always changing. My favorite was the Rose, Charlie like the cranberry, and Nathan & William liked the pineapple. Lucas tried each one but opted for water, he's a traditional lemonade boy!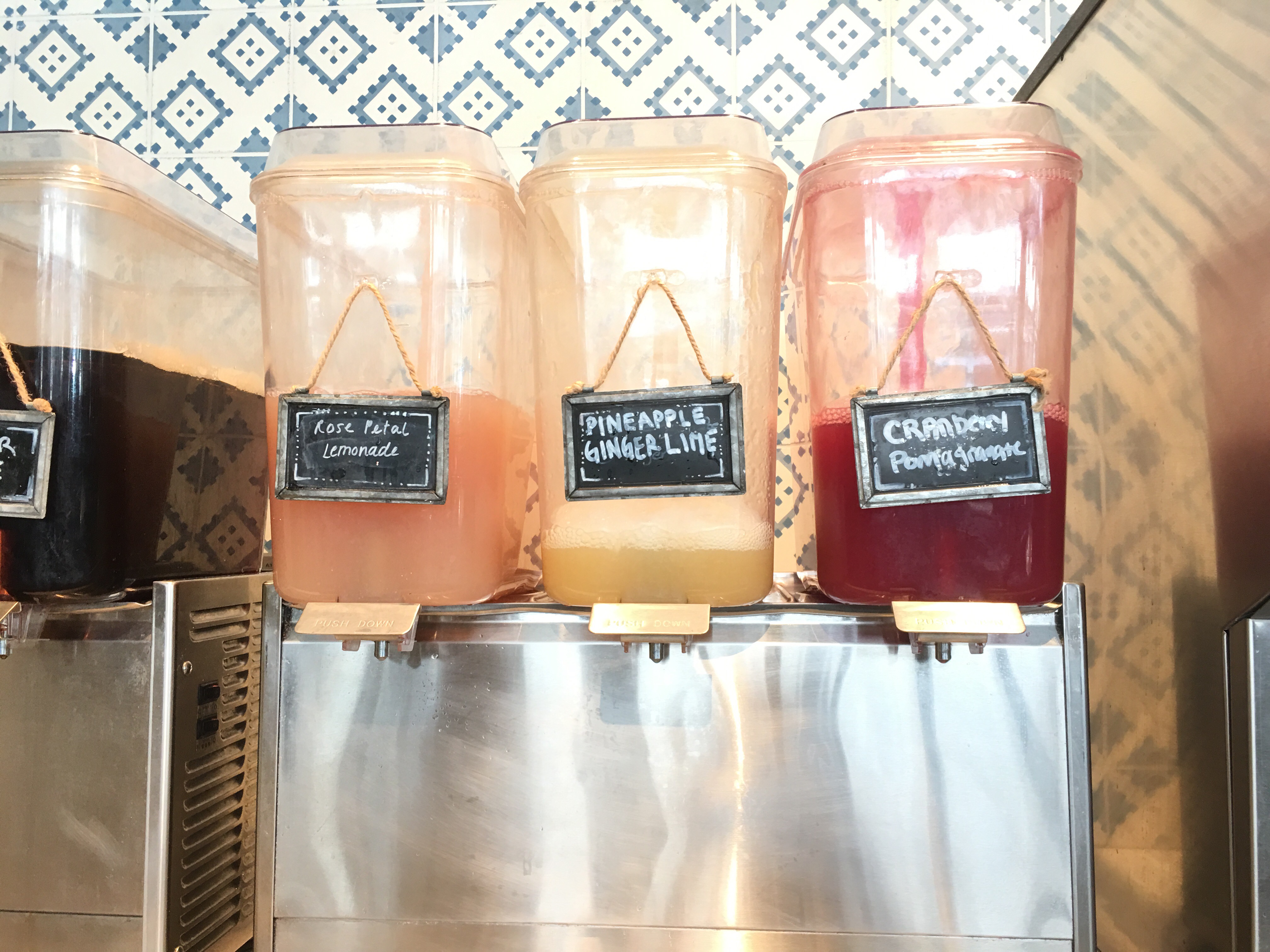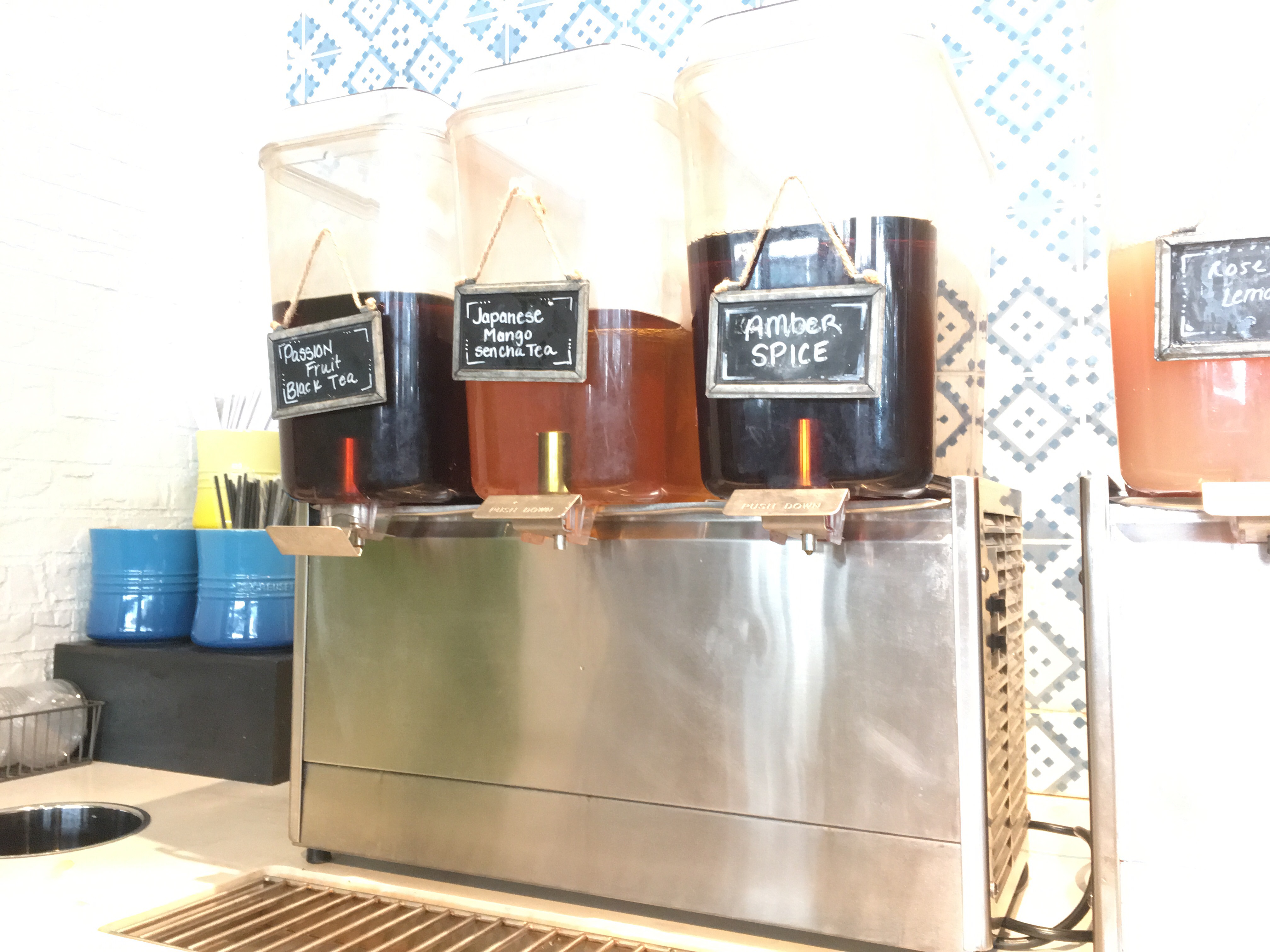 The manager made several suggestions and we placed our orders.
I even tried kale and to my absolute utter surprise, loved it. The citrus and the Apple cider vinegar cut right through the bitterness and it was so delicious.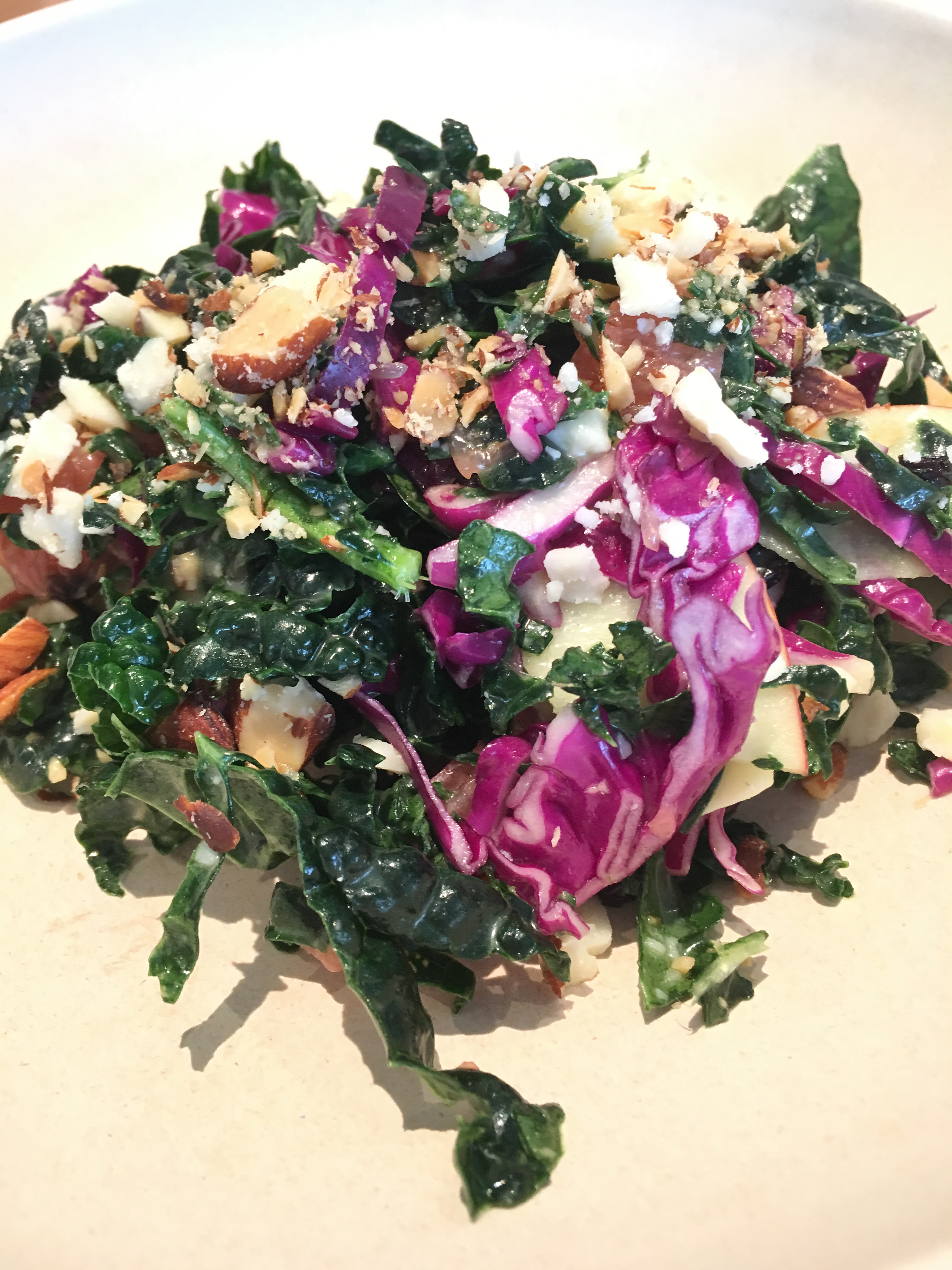 While we waited for our entrées to arrive I admired the decorations.
The building is open concept, like a warehouse, so it is loud and everything echoes. Just be warned if you or your little one has sensitive ears.
They definitely keep with the green theme in an elegant way and the women's bathroom is swoon-worthy.
My favorite little bonus is the handwashing station just off the kitchen.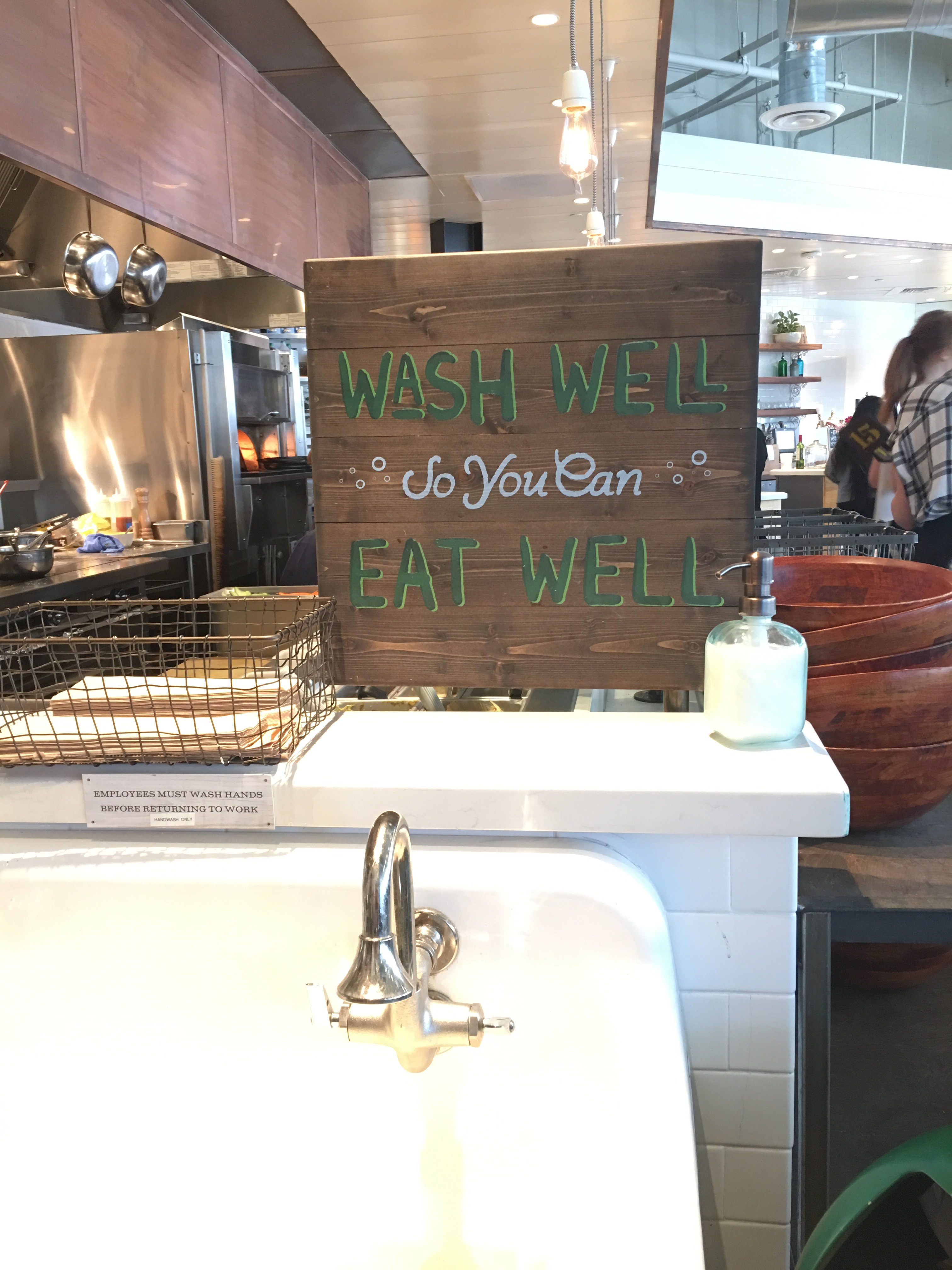 Our entrées arrive and everyone was pleased with their choices. I somehow forgot to get a Picture of my husband's meal but he had the Thai cashew quinoa bowl with chicken. I'm not a big mushroom fan but I did have a mushroom free bite and it was so full of flavor! I might have to see if they can make this one without a mushroom and try it again in the future.
I ordered from the mix and match sides and ordered chicken as my protein. I can be just as bad as a little kid when it comes to trying new things but they're sweet chili glaze sweet potatoes were amazing. I kept my second side "safe" and ordered be sautéed broccoli with Parmesan. I quickly learned that there's very little here that will disappoint me so next time I will be more adventurous.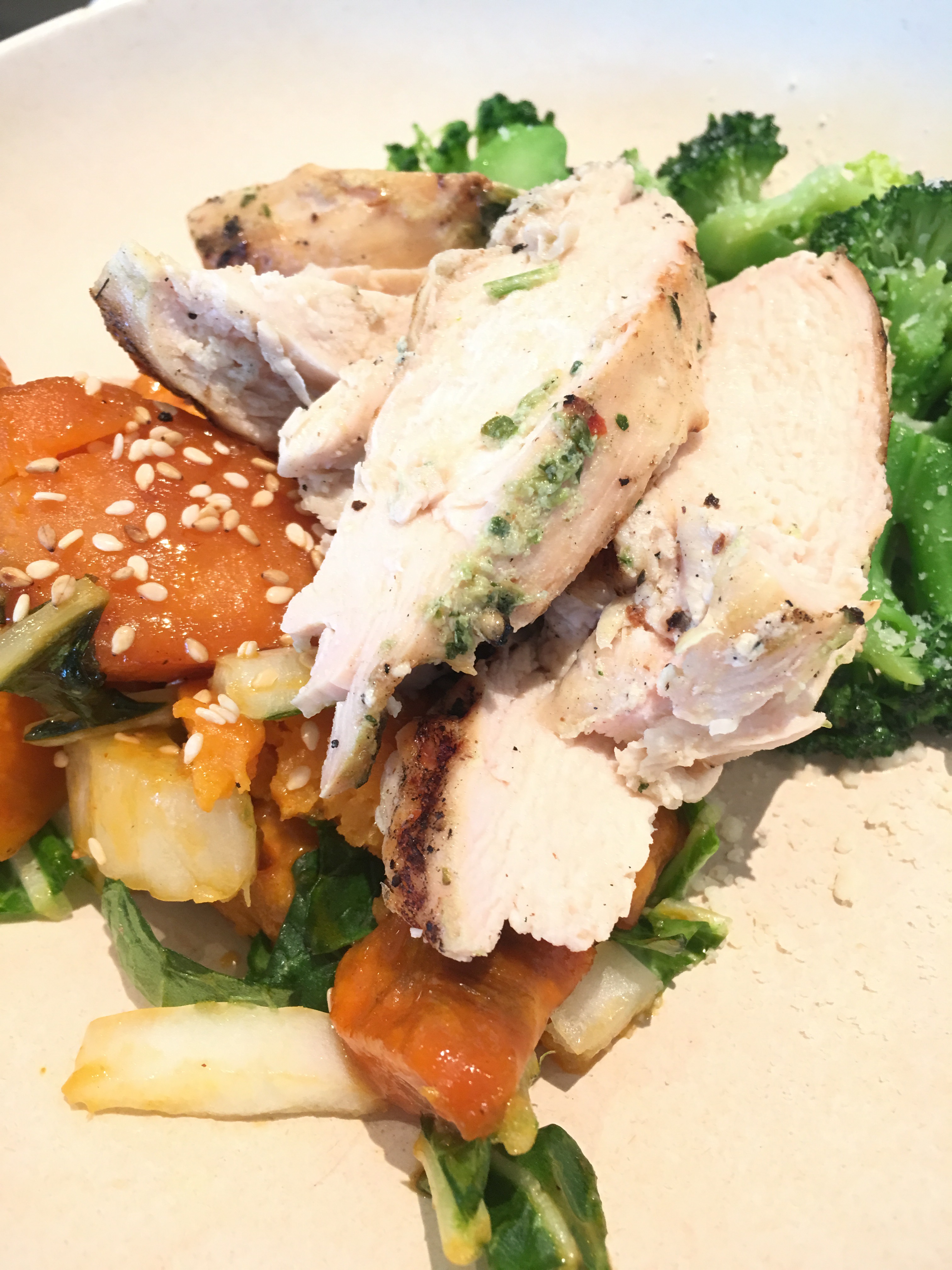 Lucas and Nathan ordered from there healthy kids menu. They each went with gluten-free mac & cheese and Clementine and Apples. Nathan chose chicken and Lucas chose steak. We didn't specify how to cook his steak and it came out well done. If your child prefers their steak another way, be sure to specify. Lucas isn't very picky about how his food is cooked so he enjoyed it.
I tried The mac & cheese and you would never be able guess it was gluten free if you didn't know. It tasted like they used a sharp white cheddar. Nathan absolutely devoured his but Lucas only ate a few bites before deciding he didn't like it.
I didn't get a picture of Lucas's plate.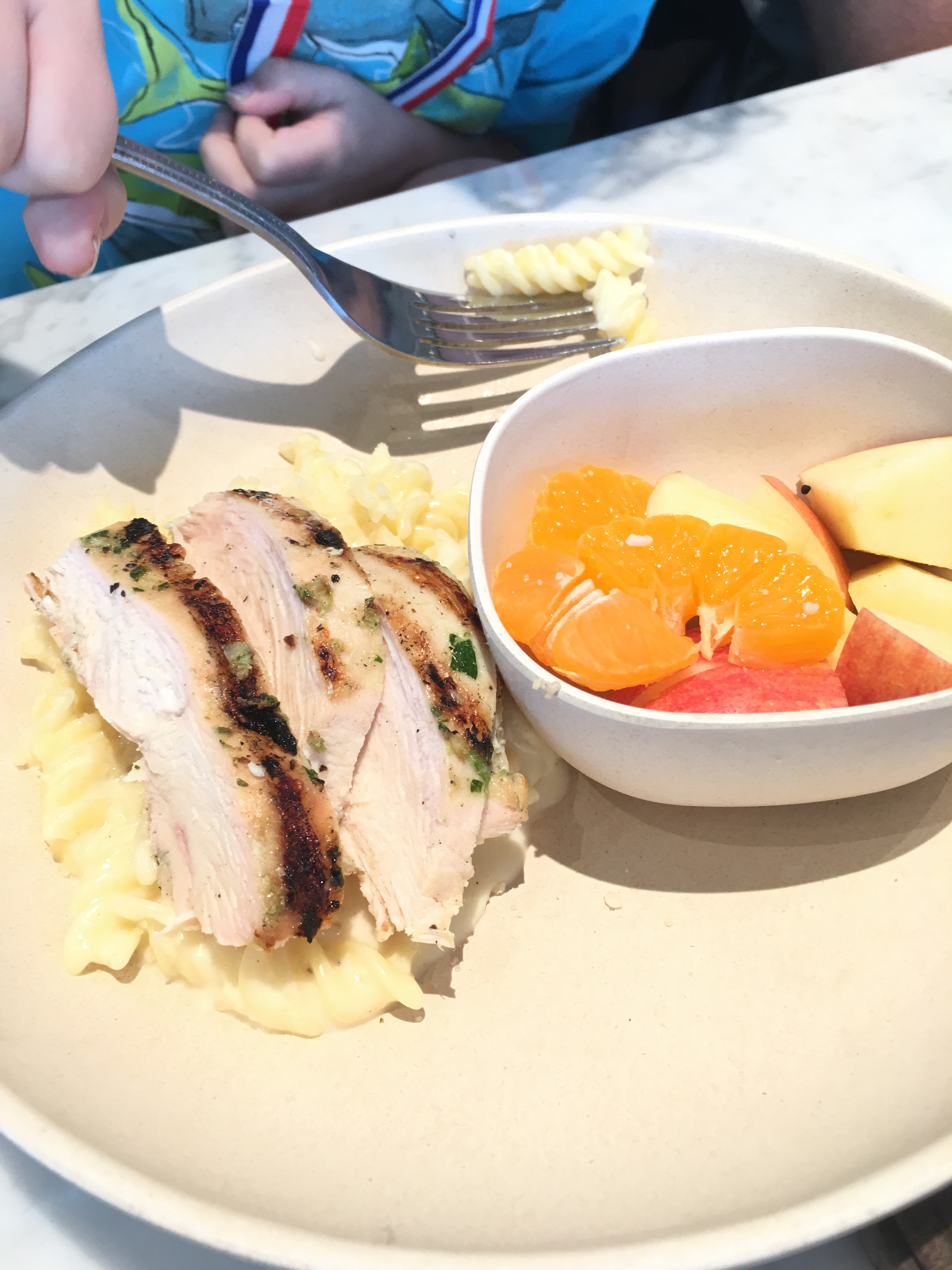 William is our oldest, he ordered a steak, which they typically serve medium on the adult menu, he requested it medium rare.
He also ordered the organic mashed potatoes and the Clementines an apples. He was tempted to go with the eggplant but just wasn't feeling that adventurous.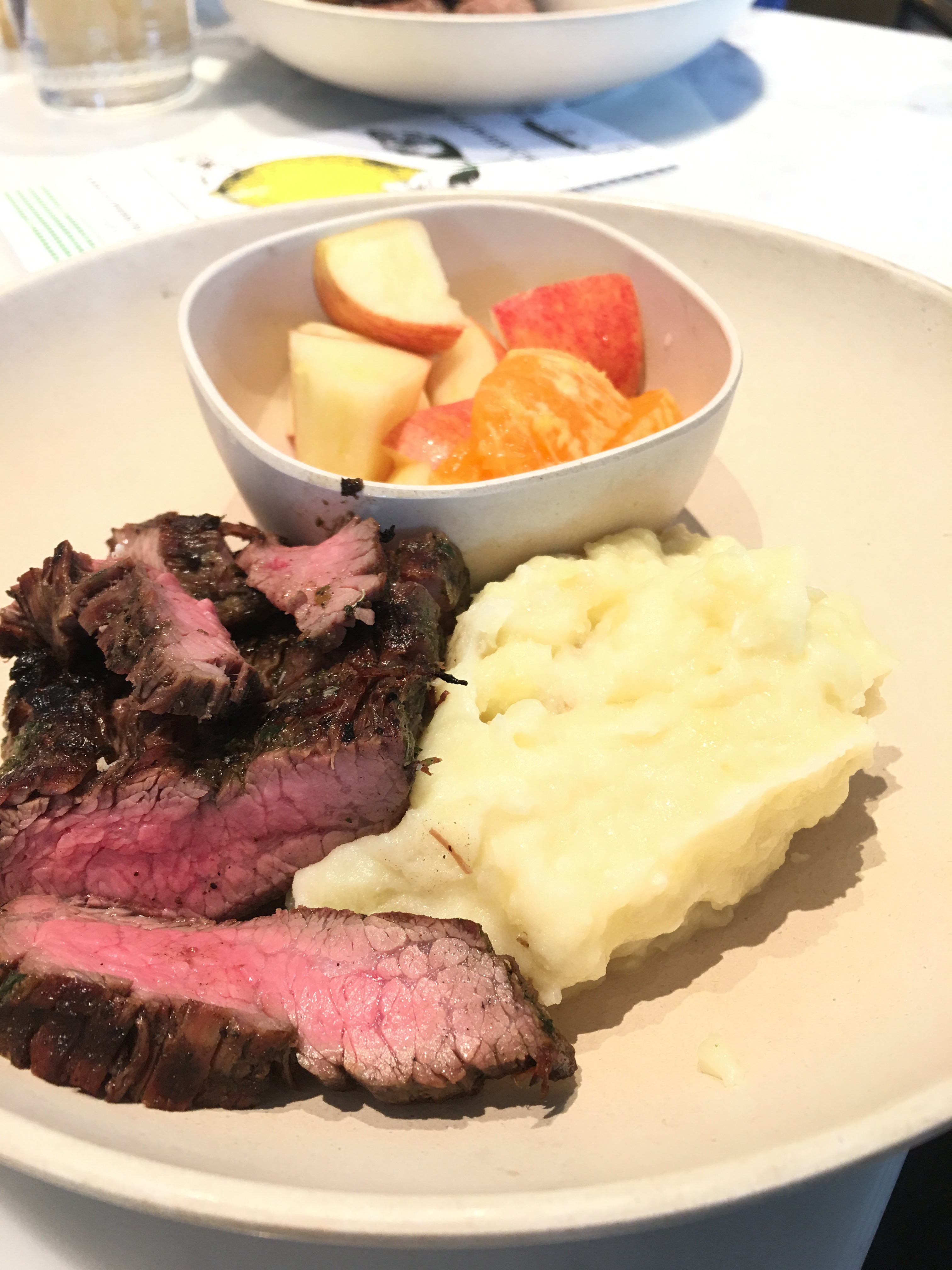 If you decide to visit, be sure you photograph your meal and share it on social media.
Better yet, just follow the directions found on the sign below. You will be able to help feed hungry children!
We definitely look forward to visiting Flower Child again.
I can definitely see it becoming a regular spot for us!