We made a couple of changes since my last family room post so I thought it was time for a little update.
I think when I shared my last post the room was still builders beige but now it's an amazing Sea Salt color. Home Depot mixed the ever so popular Sherwin-Williams shade for me and I couldn't be happier. The color shows pretty well in the picture below.
We still need an area rug but the room is definitely coming together!
I Found this amazing rattan looking coffee table for $37 at my local Salvation Army! It was $69 but I got it for half off.
I plan to paint it a fun color, so stay tuned!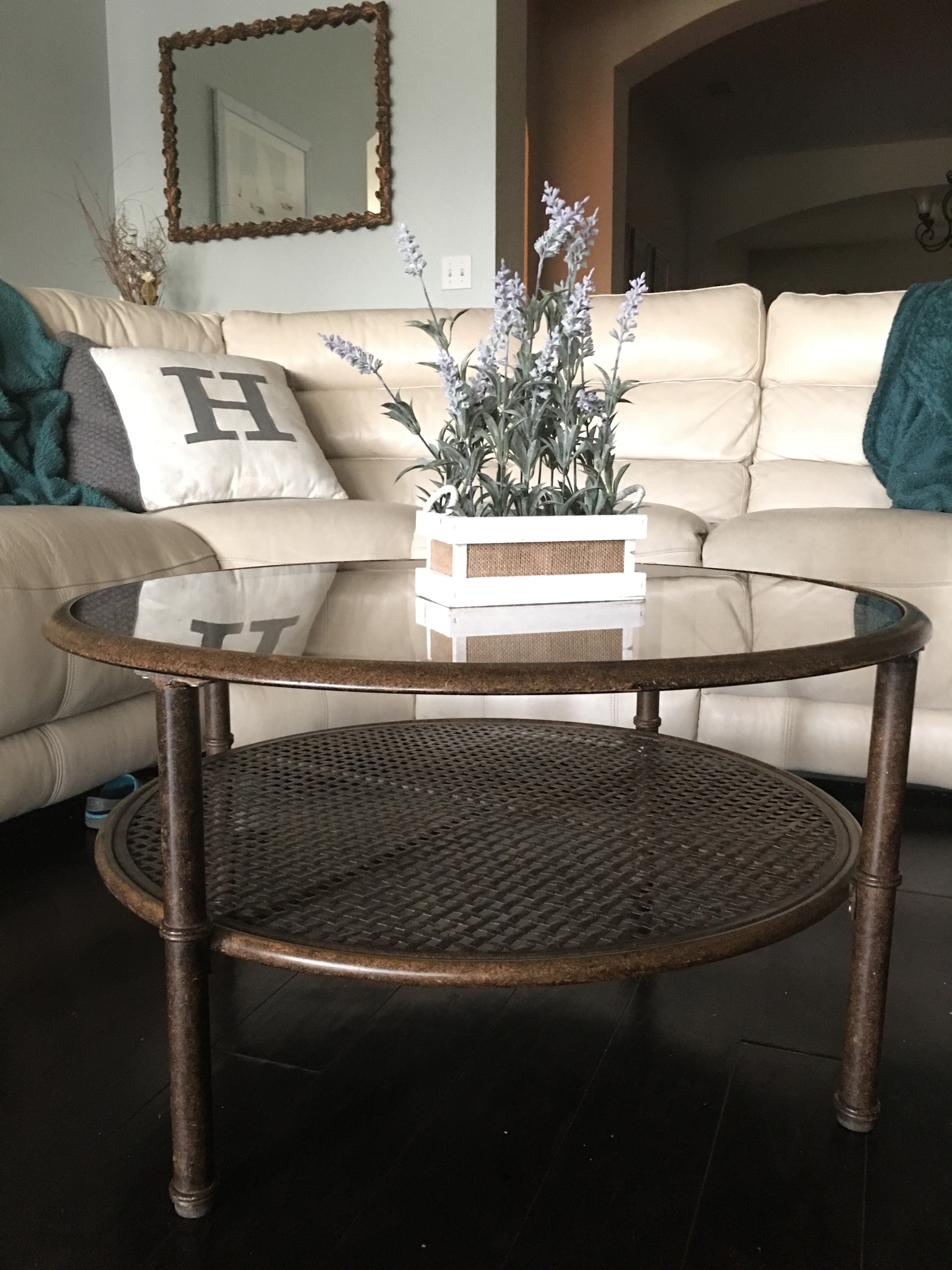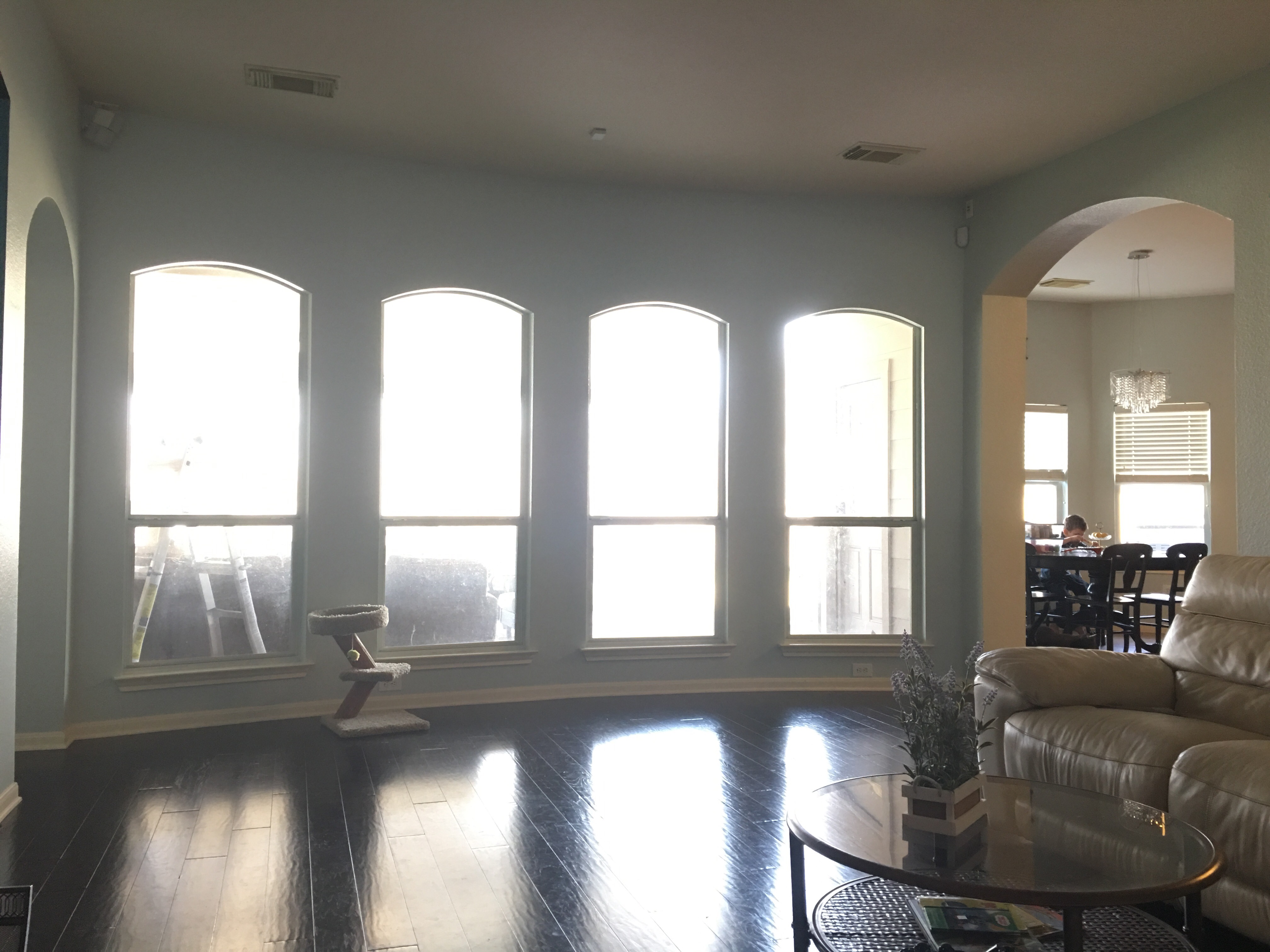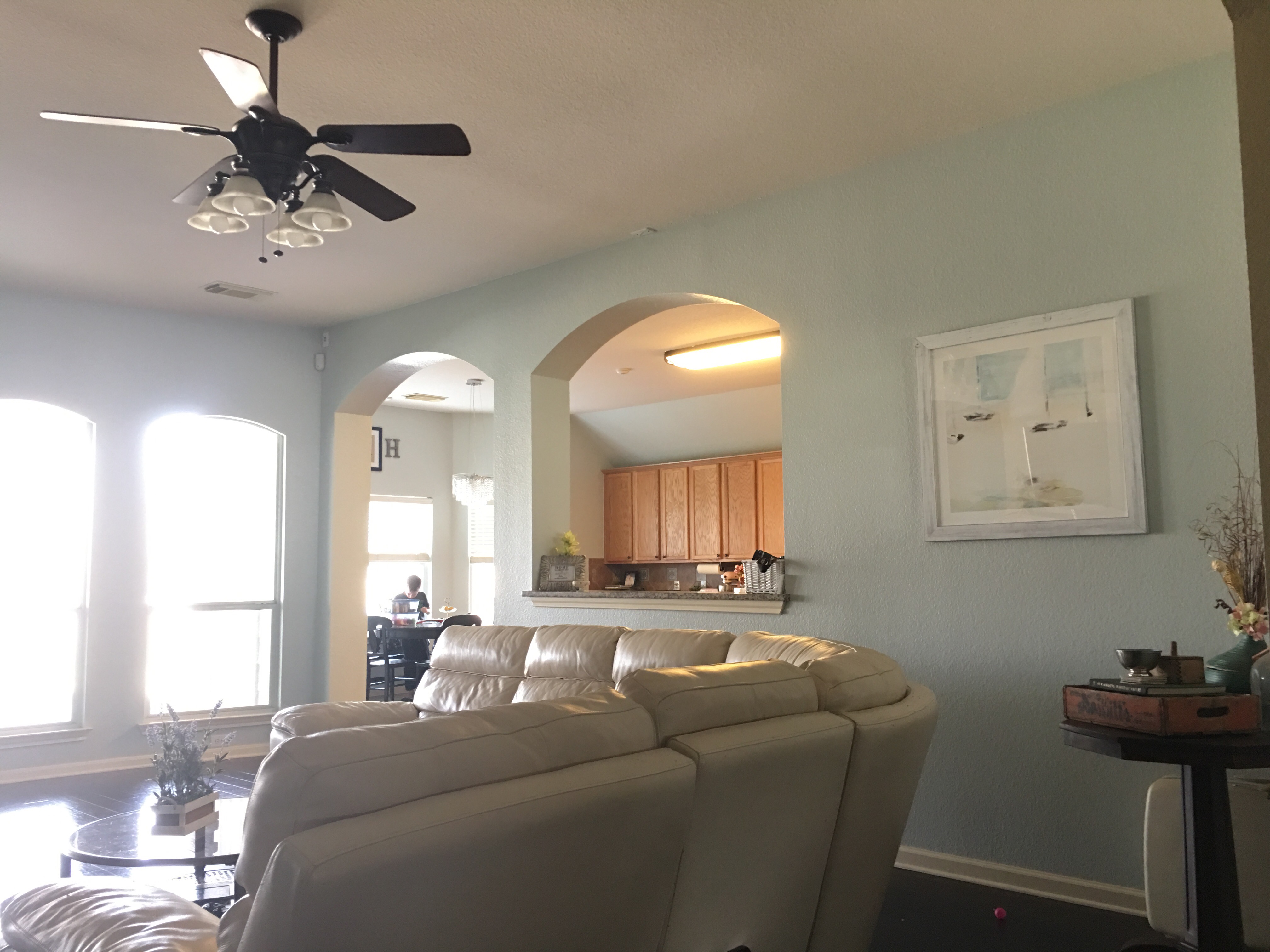 I made this little sign to put on the bar looking into my kitchen.
Fruends frequently come over and ask for my Wi-Fi password but it's ridiculously long and complicated so I end up typing it in for them, especially the kids.
I think this might be a little more welcoming and they can see it pretty easily.
Plus the frame is gorgeous!
Please excuse the lighting & coloring – it's about 5:30 and the sun is going down!