This post was sponsored by prAna and Stonyfield.
#Summercravings: Food
It's (UN)officially summer in Texas and that means we will be sweating by noon and praying for a cloudy day so we can tolerate going outside!
I can't tell you many times I've blistered my hands pulling myself into the van only to hear the kids yell because the seats are burning their legs!
Ah! Texas! I wouldn't trade it for anything in the world and I can't wait for our beach trip. I can already smell the sunscreen and hear the seagulls! We've been through so much this spring!
Texas summer also means yogurt for breakfast and light, refreshing dinners on the patio. We crave fruit for dinner nights. It's probably the most requested Meal in my house and who could blame us? What's better than pineapple, berries, bananas, grapes and our favorite Stonyfield yogurt when the sun is shining brightly and it's still 100 degrees at 8 p.m.?
It's so easy and perfectly healthy. Just don't tell the kids that eating fruit isn't cheating. It's actually good for them !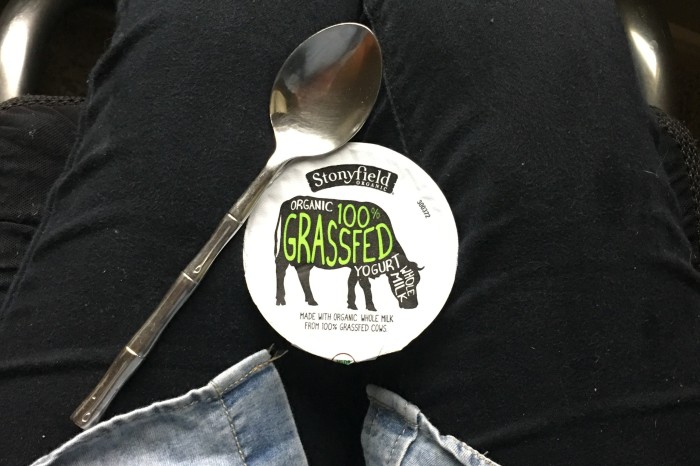 #summercravings: fashion
Summer also means Maxi dresses and thin, breathable clothing like prAna 100% organic cotton jeans! My son asked how different organic cotton could possibly be and if it really mattered. I can't afford to buy all organic clothing but in short, yes it is important to have some sustainable clothing lines available! You can read all about organic cotton and sustainability, right here on prAna's website!
I can't usually wear jeans in this heat, I swear jeans melt onto my body during the summer! These are breathable enough that they might just make it into my regular rotation. This is my second part of prAna jeans and I love them. I was extremely excited when they offered to send me another pair. Just ask my friend Traci from A Star in My Own Universe! I think I called her squealing!
The fit is true to size and they have the perfect amount of stretch. The best part is this military green color! It is most definitely on trend as the new neutral of the season!! Don't believe me? Take a quick look on summer 2016 clothing trends!
So what are your #summercravings? What is your go to al fresco dinner? What is your go to summer uniform.