This week Charlie has been working on the pinewood derby cars for Saturday's race.
This is probably the boys' favorite Cub Scout event of the year.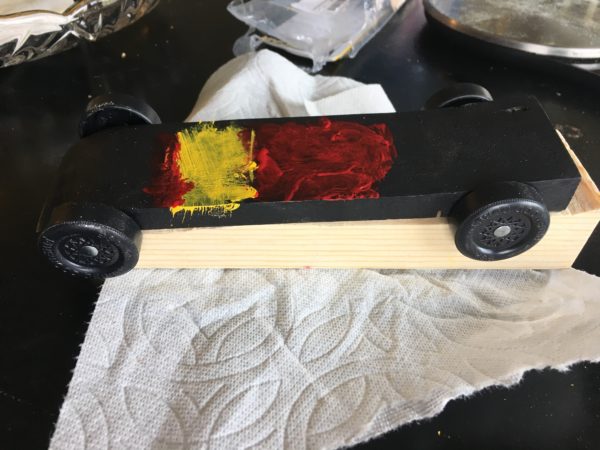 Nathan even jumped in and painted an outlaw car.
He painted it pink. Of course. Everything is pink these days.
Even his room will be turning pink very soon.
I'm guessing if I let him he would even dye his hair pink.
Okay, nevermind, he heard me say that. He said he doesn't want his hair pink.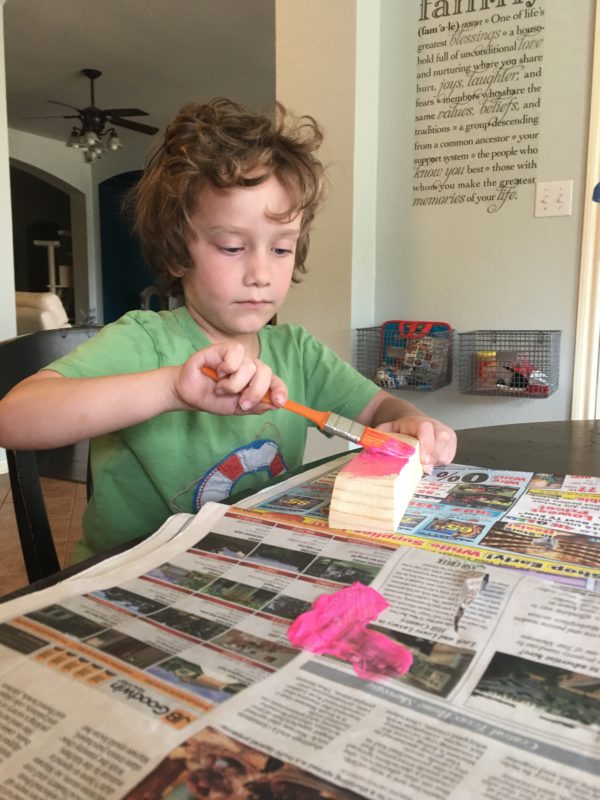 Tonight the Littles have a light saber lock in at taekwondo and we are finally taking Will to Ruth's Chris for his all As reportcard.
We are all looking forward to a yummy five star dinner!
I had my hair trimmed and colored on Thursday.
It's time to start getting ready for our trip to Puerto Rico!
I can't believe it's only 2 weeks away!!! In 14 days I will be on a plane to a tropical paradise!!!
Oh and I am planning something REALLY dramatic for hair in the coming months (NO, I am NOT cutting it!)