This was my day, last Friday. It. Is. Not. Typical.
No two days in my life ever look the same, though!
7:10
Nathan came in to tell us good morning.
I'll never tire of my kids' baby voices.
It's one of the many things I wish I could hold onto forever.

7:15
Charlie got up to make sure William got off to school and I tossed & turned, scrolled Facebook, texted a friend and heard a crash that I assume was a cat….
I got up to let the cat out of my room.
He promptly went and found Traci's luggage.
7:30
I helped Nathan get breakfast, got myself coffee.
Will asked to be dropped off and picked up today.
Dad gets drop off duty. I will do pick up.

7:50
Lucas woke up. Traci woke up.
Charlie texted me. Apparently traffic was light and drop off was easier than he had anticipated.
I cleaned the kitchen counters while Lucas helped Traci get her first cup of coffee.
8:05
Coffee cup number two.
Lucas got started on math and reading comprehension.
Nathan is playing somewhere in the house.

8:30
Chatted with Traci.
Snuggled with Nathan, then Lucas, then fights over who is going to play in my wheelchair… um. No one.
I replied to blog emails. No I will not send the item back after I review it. Really?
Lucas went out back to shoot his bow & arrow.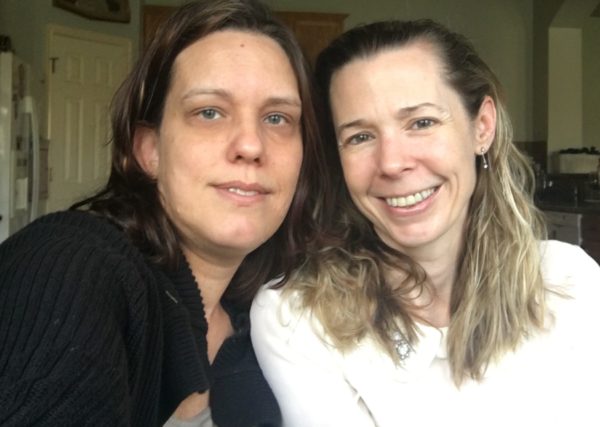 9:15
I made the boys go out and jump on the trampoline… it's 67 and beautiful outside!
9:30
Nathan was bit by an ant, so that didn't last long. I put Lucas to work on science and cleaned up the master bathroom.
10:00
I realized I was hungry and grab a quick boring breakfast. A mini bagel and strawberry cream cheese.
The kids are finally on the trampoline. Hmmm. How long will it last this time?
Not long. They each came back in, saw me eating and wanted to steal my bagel.
I made them make their own.

10:20
Traci headed out for her event. Nathan is playing on the computer.
Lucas is cleaning his room so I can vacuum with my new Dyson. I'm a little obsessed with how amazing it cleans my carpeted rooms.
10:50
I made Lucas go outside so I can actually organize what used to be his desk and bookshelf.
Nevermind. I decided it needed to wait. I'm just not up for this. Maybe later.
He did find a Christmas gift that he wanted to return. Oops!
Headed to my room to make my bed, finally! I opened the blinds to let light in and saw the boys playing in the playscape! Breath.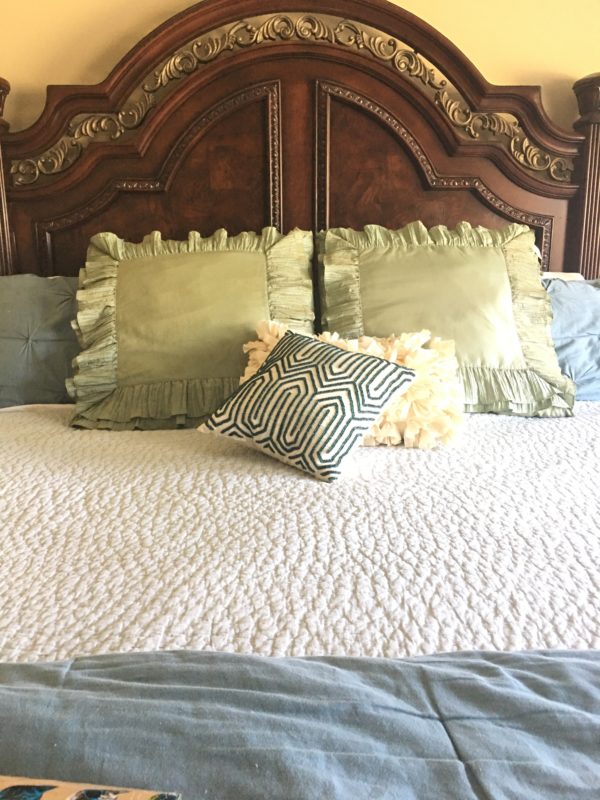 Lucas came in shortly after and I sent him to the kitchen to empty the dishwasher.
Hmmm. I'm not sure where Nathan is.
When he's done with his chore, we will do our science and history reading together on the sofa!
11:15
Finally getting to our reading assignments…
Nathan came in not long after Lucas and started playing on his iPad. I didn't really want him hearing about Joan of Arch being burned at the stake.

12:00
I put leftover Pizza in the oven and while it cooked, I loaded the dishwasher and mopped the schoolroom.
Lucas and I snuck the leftover lemonade while Nathan wasn't looking.
Spring break has officially started at Hedlin Academy.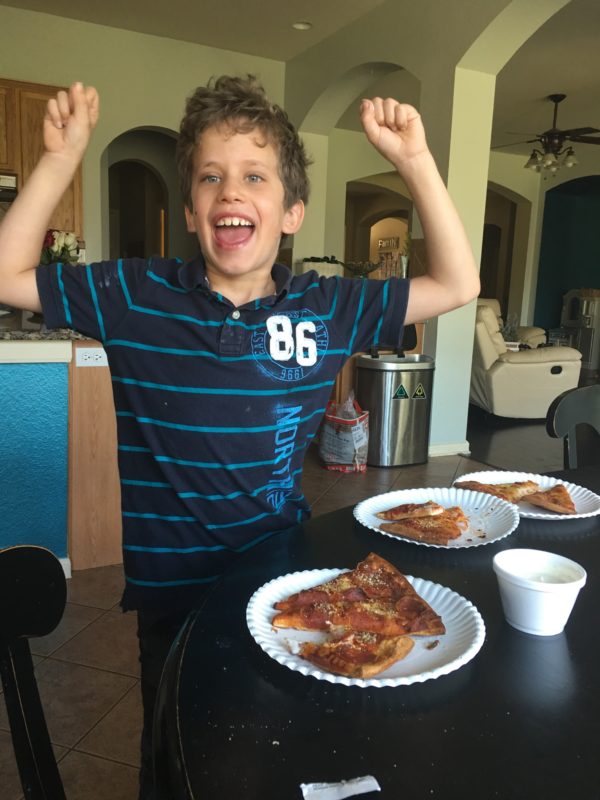 12:45
My neighbor came over to borrow my patio furniture for our girls' weekend.
I checked email again and did a little bit of Touchstone Crystal work.
I finally got around to putting on my make up, taking some meds & downing water for the headache that wants to ruin my weekend. I don't think I've had anything to drink but that little bit of lemonade and my 2 cups of coffee. Oops.
I told Lucas he could be ungrounded a day early and he could play Minecraft with his brother. Maybe that was a bad idea. We are way to lenient with him sometimes.
I really wanted to go to park day but today they are meeting in central Austin and I need to pick Will up at 3:45. I think we have to pass.
What Can I do to avoid folding laundry?
1:20
Nathan's room has toys all over the floor and there's no way I could even put laundry away. We are going to work on A clear path for me to roll.
1:50
His room is clean now, that didn't take too long. We desperately need to shampoo his carpet.
I guess I have put off laundry as long as possible.
Yay!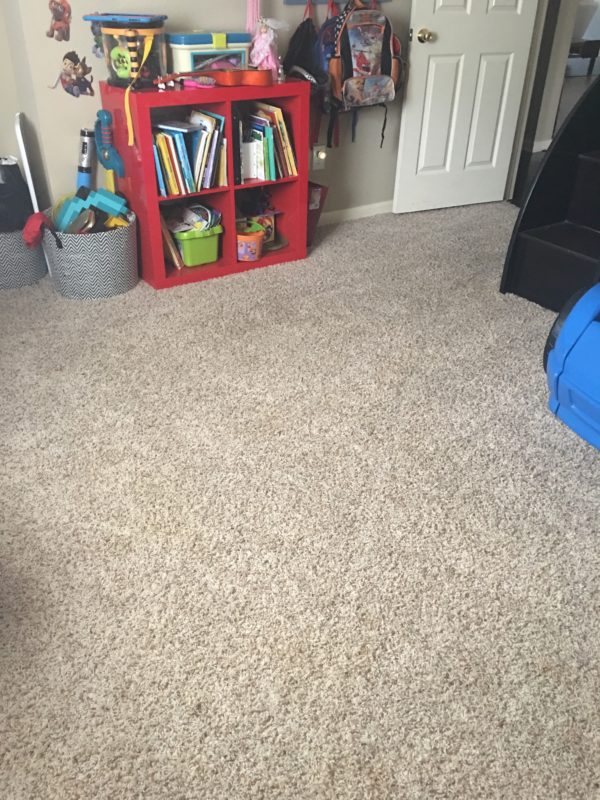 2:20
Nathan's laundry is done. Now to put it away. Fuller House got me through. I really wish I didn't hate folding so much.
3:30
I stopped folding Charlie and Lucas's laundry so we could leave to get William.
I'll have to finish it later.
I'm headed to a LuLaRoe popup one of my March touchstone hostesses is hosting. I want to give her a hostess packet and help support other things she's doing!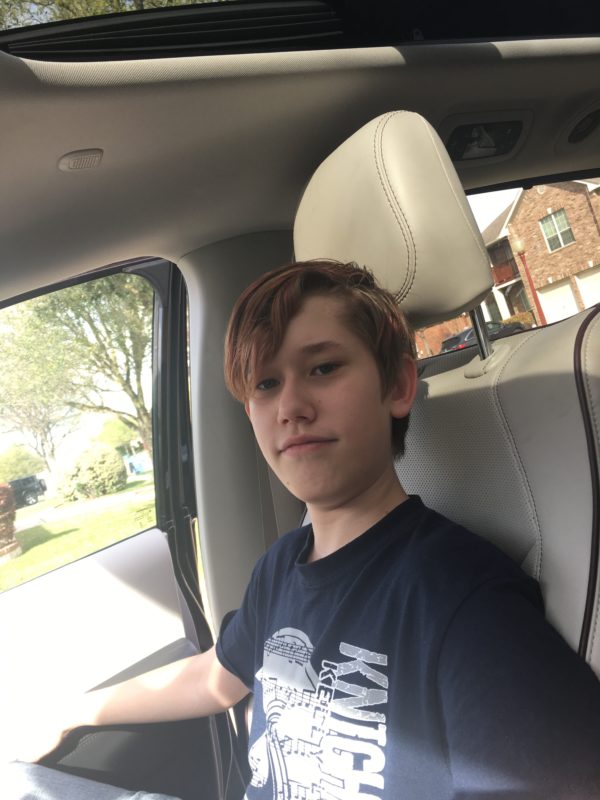 4:45
I spent an hour at the Lularoe party and left $100 lighter. I got a ton of interest in the jewelry I was wearing. It's so true that it sells itself. My friend got a few more leads on who to invite to her party!
5:15
Charlie came home early.
Lucas went to a friend's house after he put his laundry away.
William talked us into a new computer game and we all hung out outside. Charlie is working on our riding mower & Nathan and Will are burning off energy on the trampoline!
I'm heading to my neighbor's in about an hour to kickoff a girls only weekend!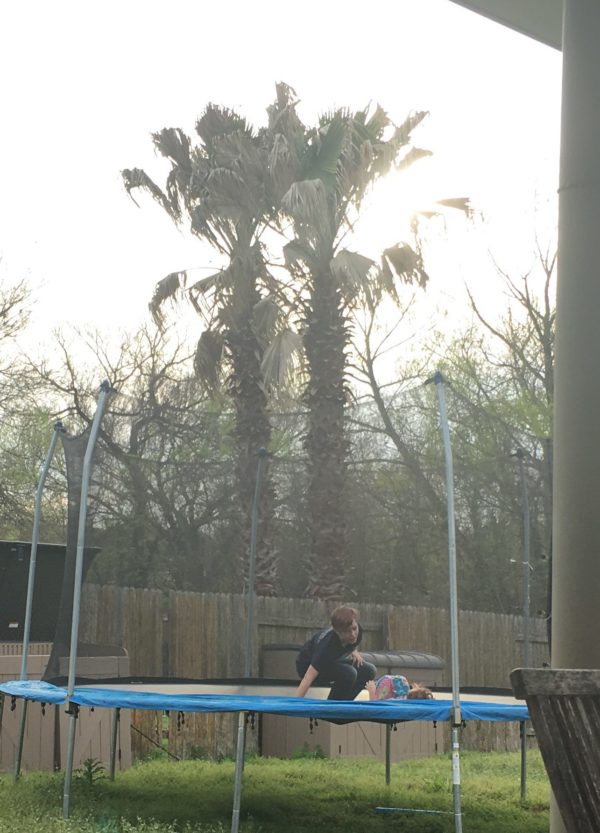 6:10
I Finally got my laundry put away so that means everything stitch is clean and put away.
Now it's time to go ahead next-door have some great Mexican food and wine and meet some new awesome people!
Let the girls weekend begin!
1:00
I came home to sleep. What a fun night of wine and yummy food!