"I participated in an Ambassador Program on behalf of Influence Central (#IC) for Sprint. I received a Sprint device to facilitate my review as well as a promotional item to thank me for my participation. "
I am always taking pictures of myself and my kids. Capturing all these milestones is a big deal to me but I don't want to carry a BIG camera. It just so happens as a mom and blogger, I always have my phone on me. This allows me to keep up with my social media channels, text my blogging bestie and take pictures at a moments notice, whether my kids like it or not. My phone is my lifeline.
In years past, I have taken subpar photo, but no more! When Sprint sent me the LG: G4 I couldn't wait to see what the 16MP rear camera and the 8MP front camera could do.
If you follow me on instagram you will know I have been having all kids of fun with the camera.
Firsts off, it takes amazing selfies. We are all guilty of this. Don't even try to deny it. It even smooths your skin for a flawless photo! I have Nuerofibromotosis (NF1), so my skin is FAR from flawless. I can hide the tumors with this camera!
On second thought, maybe I should have turned down the smoothing just a tad. I look TOO flawless.
The rear-facing camera handles low lighting incredibly well. Here is a dramatic comparison I did on Father's Day. There is no comparison which camera reigns supreme!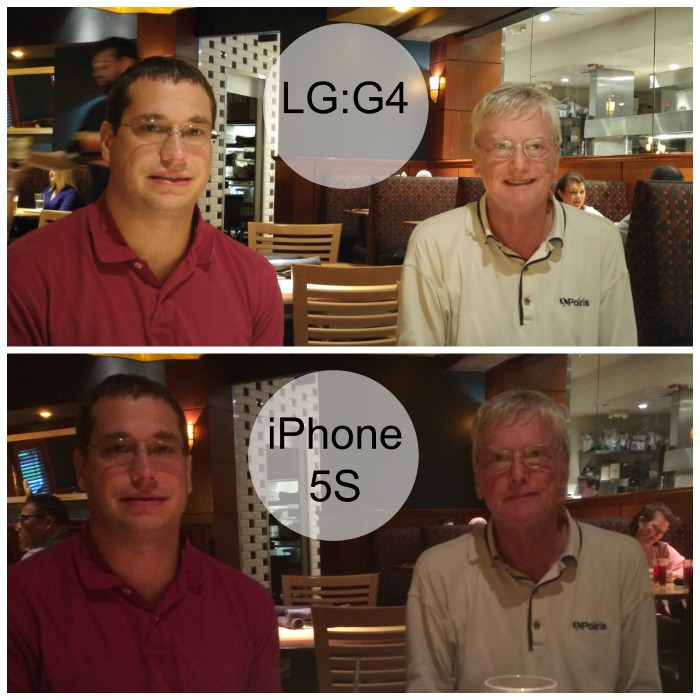 If your family is looking for a new mobile plan, Sprint is EXTREMELY affordable. I have 3 kids so if you are like me, budget is everything. Sprint has a lease program and you can get your hands on THIS phone for only $18/month for 24 months if you are signing for for their Family Share plan. The family share plan lets you share 20 MB of data with 4 people and gives you unlimited texting and talking. It comes in at $100. See where your nearest store is now!
I just need the texting. Does anyone REALLY talk on the phone anymore? My mom does but she's legally blind so texting is not an option for her.
While we are on the subject of texting … I need to bring up something a little more serious. Sprint now has an app called DRIVE FIRST. This app sends phone calls to voicemail and silences texts and alerts anytime the car is going over 10 MPH. It keeps those distractions away. Brilliant.
Texting and driving is insanely dangerous and I hate to admit that I have been known to do it. You would think I would be more careful given that I was paralyzed in a car crash. (not related to texting…. texting did NOT exist then!)
The statistics for drivers that text are scary. Did you know that drivers that text are 23 times more likely to be involved in an accident and a whopping 40% of teens admit to texting while driving. That really scares me.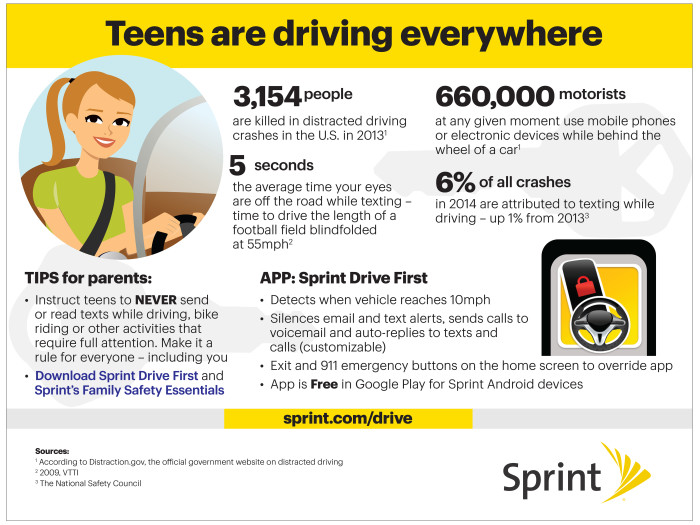 My oldest son is only 10 but 16 will be here in a blink of an eyes and I need to nip my bad habit in the bud NOW before he picks up my habit. Dosomething.org and Sprint are partnering through a THUMB WARS campaign. Teens can sign up at ThumbWars.org and get will receive 2 anti-texting thumb socks. When my son was "modeling" these and trying to fake text on my G4 it was completely impossible!