I had a blast this weekend but I'm still letting everything soak in so I was hoping for a simple post idea. I ran across Natalie's updated 20 questions and thought, WHY NOT? These posts are always fun, right?!
Natalie is from Designer Bags and Dirty Diapers and she updated her answers to a few questions that her friend Cassie originally asked a few years ago. Here are MY answers to those questions.
What is your road trip essential snack?
This past weeked I kept snacking on chocolate covered almonds, praying I would not choke while driving. My other favorites are probably Gardettos snack mix, granola bars (the ones that are dipped in chocolate and more like a candy bar than a health snack) and candy: chocolate and fruity because one makes me want the other. I'm a good girl and drink water though. Too much soda makes for too many potty breaks.
You've been handed two free round-trip tickets…who are you taking and where are you going?
Oh goodness. I have absolutely no idea. I would love to go ANYWHERE completely ALONE with my husband for a few days. I don't care where it is.
What was your high school jam?
I will list these in no particular order and will jump around my High School/Jr. High years. For starters I have to mention My heart will go on. I really loved the LIVE Throwing Copper album. I think I wore on CD out and had to buy a new one. Then there was Lump and Peach from the POTUS. I remember belting that on a bus trip to a UIL comp. There was also my brief obsession with that one Hanson song. I also listened to Green Day Time of your Life a little too much and Party like it's 1999, because, well… I graduated in 1999. I also liked Sublime and Edwin McCain (I'll be!!!). Of course, Lonestar's Amazed was a big hit, as well as Soundgarden's Truly, Madly, Deeply. I also feel head over heels with Pearl Jam's Last Kiss remake. Ironically, I had my wreck a few weeks later. Oh, yes, we can't forget Lenny Kravitz or The Sunscreen song. I can keep going on this forever because I have such an eclectic taste in music. I even went through a tiny phase where I was obsessed with THE SPAWN soundtrack.
Would you rather have a perfect bum, or a flawless face?
I would definitely have to say a flawless face. You can't see my ass anyways.
What shows are you ashamed to admit are on your DVR?
Sister Wives.
What's your ringtone?
My default ringtone is Maroon 5 Sugar. My son's ringtone is Everything is Awesome, Charlie's ringtone is Don't Blink, and my family (mom and siblings) is Brave by Sarah Bareilles.
How old were you when you had your first kiss? Was it meh or toe-curling?
I think I was 13? It was at the Elk's Lodge Pool. It was VERY VERY Meh. I didn't kiss a boy again for about 4-5 years. It was that bad. I sure hope for his wife's (or husband's) sake he learned a few tips.
Do you have any siblings, and if so, where are you in the birth order?
I am the baby of 9. There are 4 boys and 5 girls. I also have a half brother from my dad's first marriage, a step brother from my step dad's first marriage and 2 step sisters from my step mom's first marriage.
What physical quirk were you born with?
I guess that would be my NF1.
What was your first car, and did you name it?
I drove my grandma's vintage Caddy and then my dad's old truck. My first JUST MINE (but not new) car was a GMC Jimmy. I did not name it.
What would you request for your last supper?
Oh goodness. I have no idea. We eat a lot of Tex-Mex. I guess Maudie's Fajitas?! No, wait. Kona's Sushi and Macadamia Chicken. No. Wait. Perfect Cajun seasoned Catfish. With Oreos for Desert. Ugh. Who cares. I do not plan to commit a crime that requires a last meal. Oh, if this ever does happen there will DEFINITELY be a mexican martini involved.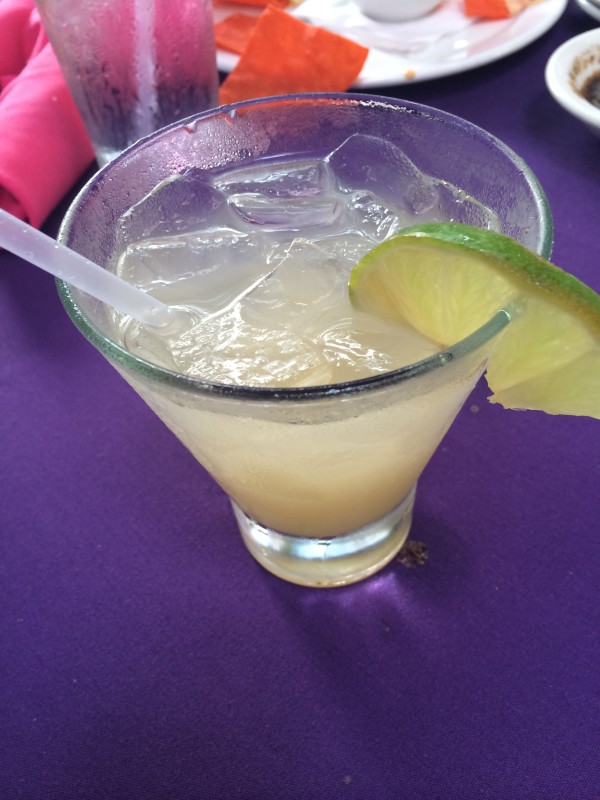 Have you ever been hospitalized, and if so, what for?
Before I was paralyzed, I rarely even went to the doctor. After? HA. Quite a few times
SCI – 1999
3-4 times for a HORRIFIC Pressure Sore – 2001/2002
C-Section – 2004
C-Section – 2008
C-Section – 2011
Massive infection-2012
How tall are you? Do you wish you were taller, shorter…or are you just right?
I **Think** I am about 5'5. The last time I measured I was about 5'4. Who cares? I'm sitting so height isn't really an issue.
Do you prefer to DIY or hire it out?
A little of both. It totally depends on the project.
What do you eat for breakfast?
Coffee. I know. Bad girl. Shame. Shame.
What would you do for a living if you didn't need money?
I'm doing it. I'm a mom and I get to write and blog our journey and encourage others to live the fullest life possible no matter what life throws in their face.
Finish this sentence: Every room needs….
To smell good or be smell free. I hate going into a room and being hit with orders. Hello cute little 4 year old that REFUSES to potty, I am talking to YOU.
How frequently do you wash your hair? Do you have any hair secrets or tricks?
Every 2-3 days. My hair is curly/wavy so If I do it too often it dries it out.
Will you leave the house without makeup?
Willingly? No. Some days we are just too rushed though and it happens.
You just unloaded your Halloween haul…what candy do you go for first?
Twix and Snickers.