I made my first Diaper cake on a whim for my niece's baby shower. She was having a little girl and I was able to go frilly princess and PINK!! I loved it.
My second diaper cake was a square unisex blue and green ducky cake. My friends gave it away as a door prize for an event they were hosting.
I never intended to ever sale a cake. Never.
A dear friend of mine messaged me one night saying that her friend needed a cakes ASAP and wanted to know if I would be willing to make one to sell.
I chatted with the lady that needed the cake and this is what I came up with.
A mustache cake!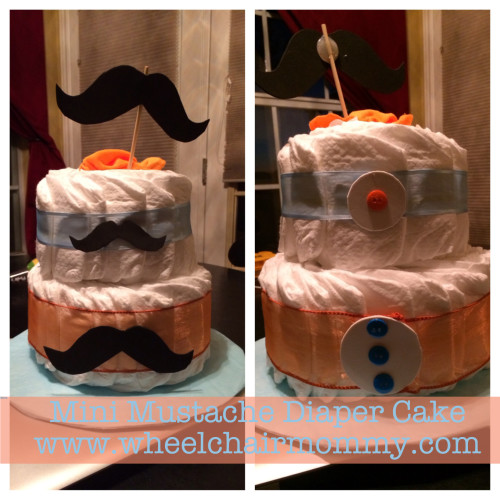 I used a orange wash cloth to disguise the top and foam to cut out the mustaches and the circles that hid the glue on the transparent ribbon.
My 4th and so far final cake was a Pirate Diaper cake. My friend Amber had twins and her shower was a Pirate theme! I will post shower pictures some day, but for now here is the big diaper cake.
See the two duckies for 2 boys? 🙂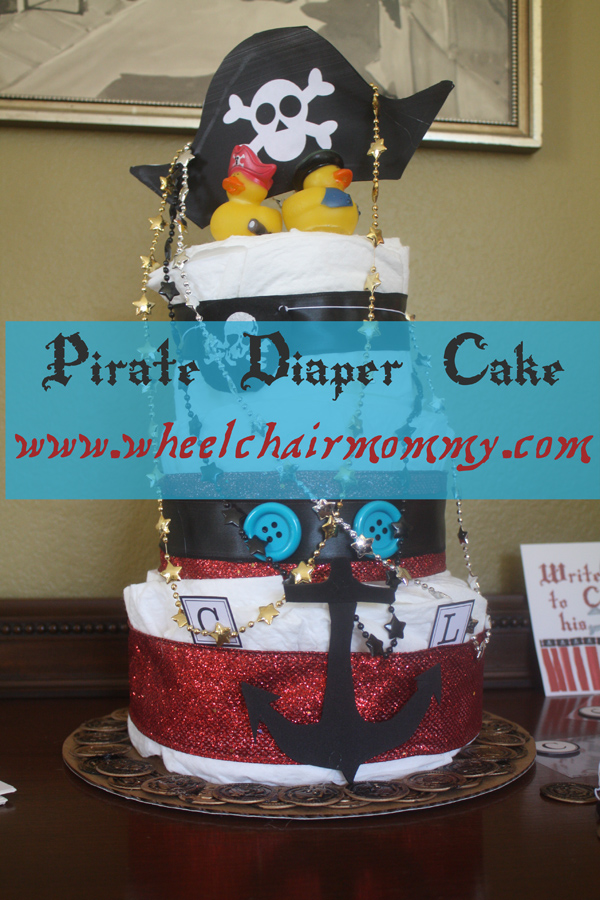 I cut the pirate hate and anchor out of black foam, added two buttons for two boys, two duckies for 2 boys, and their initials. I draped it with mardi gras beads to represent pirate treasure. The eye patch came came from a party supply store and the rest were handed out as party favors.
I think each one is my favorite until I go back and look at pictures again. Making diaper cakes is really fun and enjoyable!