Did you know that August is National Breastfeeding Month?
Well, now you do. 🙂
It's no big secret that I'm a HUGE supporter of (extended) breastfeeding (when possible) and I love to support local breastfeeding charities and programs in anyway I can.
There are a few things going on around Austin so you can get involved and if you are not in the area I'm sure a quick google search will show your local events.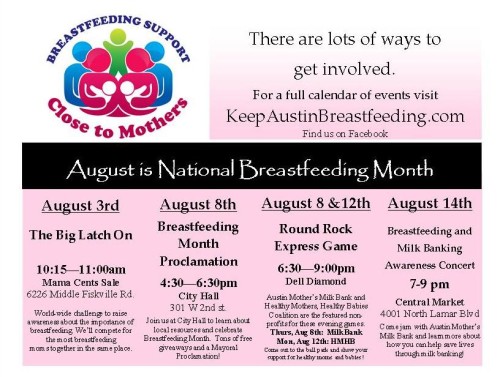 You can get more details on the events above at the Keep Austin Breastfeeding website. You can also follow them on Facebook at https://www.facebook.com/HMHBCenTX & Twitter at https://twitter.com/HMHBCenTX . .