I was reading my friend Katie's blog the other day and I started rambling in the comments. I would like you to go read her post and watch the video before I continue.
.
.
Are you done? Awesome. Did you comment and subscribe to her blog? YAY! 🙂
So. My story. Someone actually asked me my story this past Saturday. I am always at a loss for what to say; especially on short notice and in the middle of a parking lot. I told her I was paralyzed 11 years ago and that was about it. Then she asked me if she could pray for me. Sure, if it make you feel good to pray for me I don't really care. Then she wanted to know if she could pray WITH ME, RIGHT THERE. I had to tell her NO. My kids were in the van waiting (WITH DADDY, STOP FREAKING PEOPLE).
When I got back in the van I was telling my husband that this actually made me laugh. I couldn't care less if someone wants to pray for me. That's fine. What gets me is that they don't know me and if they did they would realize that they DID NOT need to pray for me to be healed. I have a wonderful and amazing life. Yes, I am paralyzed. That doesn't mean my life isn't great because it is. I have everything I've ever wanted. I do everything everyone else does. I clean my house, I do the grocery shopping, I run my kids to all their fun activities. If you see JUST MY face, you would never guess that I couldn't walk.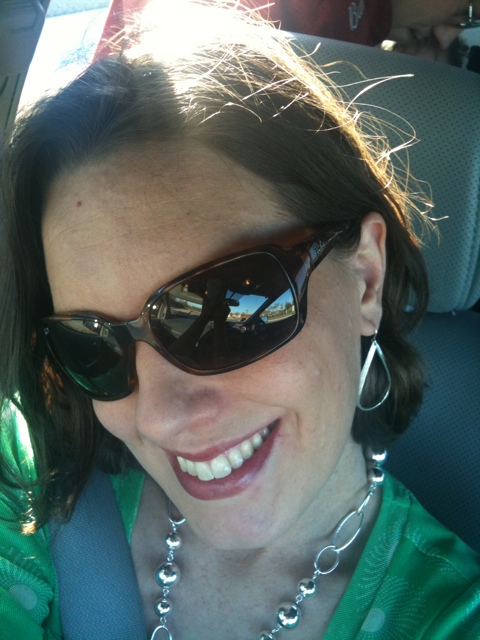 Why do you need to pray for that? There is nothing special about it.Praying for me is not going to suddenly make me walk. Trust me. I would know.
Now if you saw Katie's video you'll see how amazing she is and how she made me realize that we have both overcome so much, yet we stll do all the things we want to do. She's an amazingly athletic women now and she was before.  She didn't let her injury stop her from doing the things she loved. She spoke of having Faith that things would be all right. I knew that too. I knew that I would be okay and while prayer is very important it doesn't change whether or not we can walk.  It doesn't change OUR STORY. It may make our story easier to overcome. It may guide us to still be who we want to be. It may not. I prefer not to express my religious opinions on here but I will say it's fantastic that we've both overcome so much and it takes having someone ask us for "our story" for us to even realize that we have one.
I've often thought about going to hospitals as well, but never have. Maybe I should look into that??