Spring has officially sprung and I'm getting the purging bug.
A friend of mine Created a minimalist Group on Facebook and I joined for some ideas.
I doubt I'll ever be a full-blown minimalist but I can get rid of A lot of crap.
For years we have talked about doing an experience for birthdays and Christmas instead of adding more stuff. I'm Really really feeling like we should do that this year because I am just feeling overwhelmed with all of the things.
Monday I spent 6 hours working on my oldest son's room. I honestly have zero idea how it got so bad. We are constantly telling him not to eat in his room and when we catch him, tell him the dishes need to go in the dishwasher and the trash needs to go in the trash. I've apparently failed miserably with him.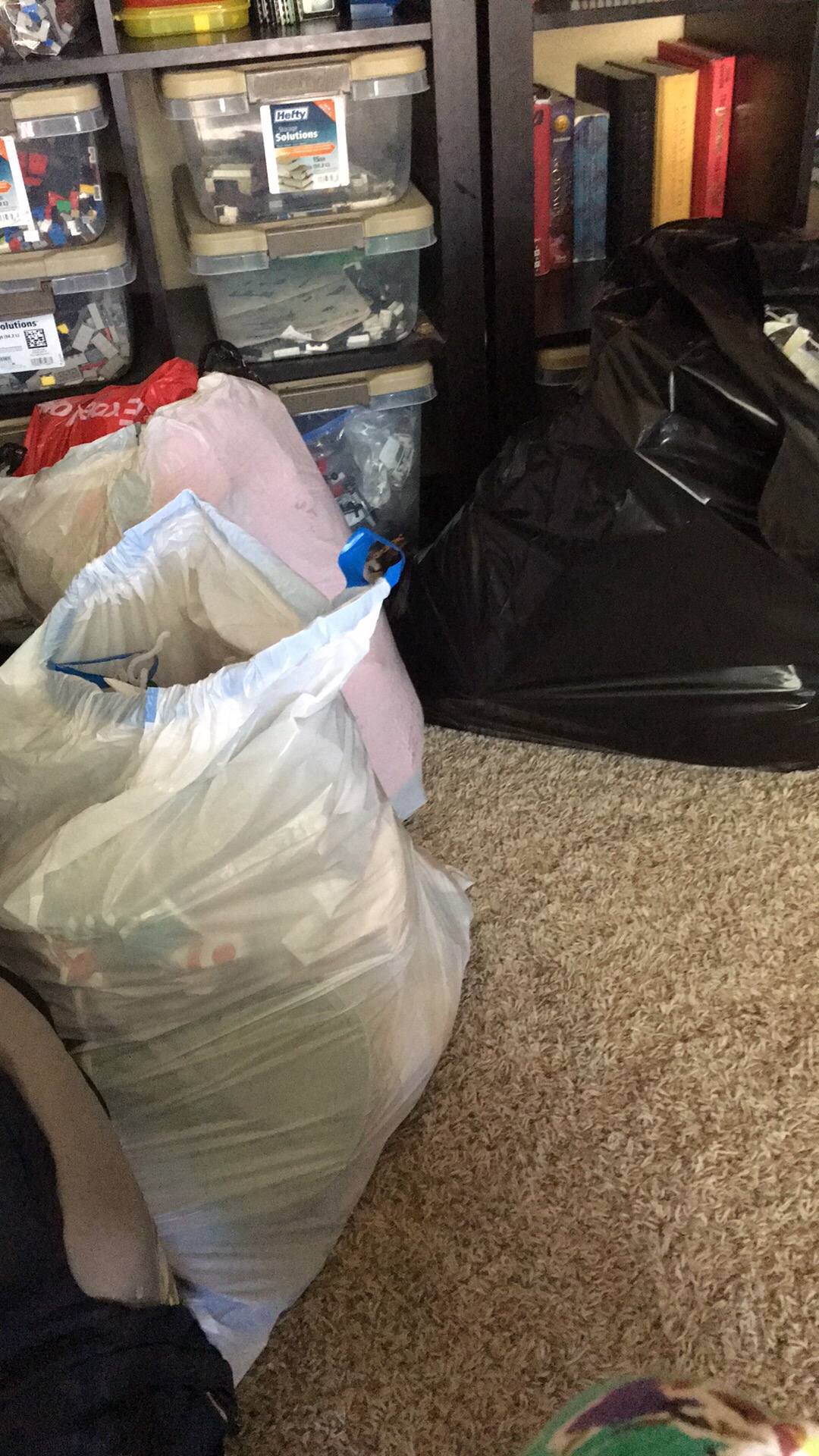 Not to embarrass him and take before and after pictures but I filled 2 bags with actual trash and a contractor bag with recycling. He never throws away packaging or school work and all of his Halloween candy wrappers were stuffed behind things on his book shelves.
I filled one bag of clothes for goodwill and one bag of clothes for Lucas to wear in the future.
I was On a roll so I went into my closet and pulled out 30 pieces I no longer loved, Or never really liked in the first place. I'm not even counting the 15 or 20 pieces I pulled out a few weeks ago.
This is the big place I really need to work. I have this big huge closet so I think I have to fill it with clothes. I need to start reminding myself that I do not mean to do that.
Once I finish my closet I will tackle Lucas's room, Nathan's room and the rest of the house!