One of the best parts of our trip to Puerto Rico was the delicious food. We stayed at the Wyndham Del Mar and ate the majority of our food at the resort.
My friend Marie is from Puerto Rico so she insisted we try to mofongo! We did, twice! It was so delicious.
El Nuevo Acuario
The first night we arrived we went to this little restaurant near the airport. We read about El Nuevo Acuario on trip advisor and 220 5 star reviews couldn't possibly be wrong. We met an amazing couple from Boston and stayed up way too late talking with them before heading to our resort.
I got the lobster stuffed with shrimp and mofongo and Charlie got the whole fish with tostones. Who knew plaintains were so delicious?!
Oh and the reviews are true. The owner is just amazing and he explained everything to us. I wasn't expecting thevplace tobbe accessible and it wasn't but he offered to help Charlie carry me up the steps. We didn't need the help but it was good to know that if I ever want to go without Charlie, I will have a way up the steps.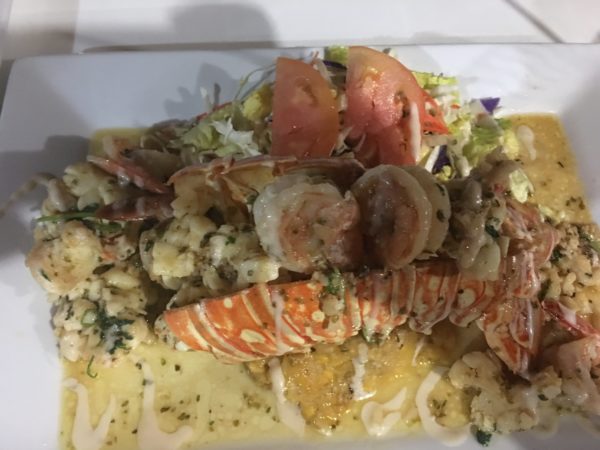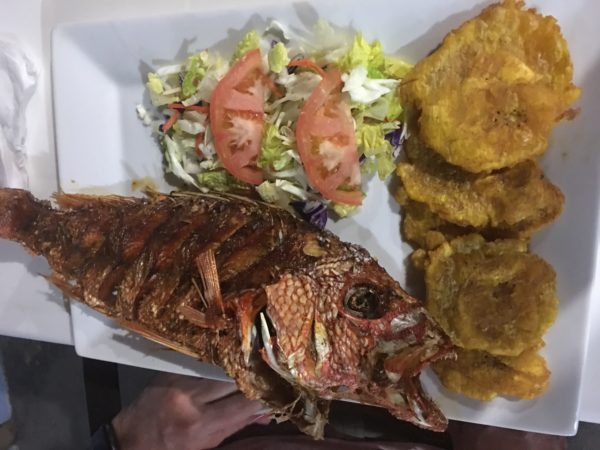 Room Service
The next morning we ordered brunch. It was a little late arriving, so room service is very apologetic and threw in fresh fruit without us even complaining. We were just checking on the status of our order. Everything was fresh and delicious.
What is about vacation food that always tastes so much better?!
We stayed on the property being towed home so we were able to try A variety of restaurants.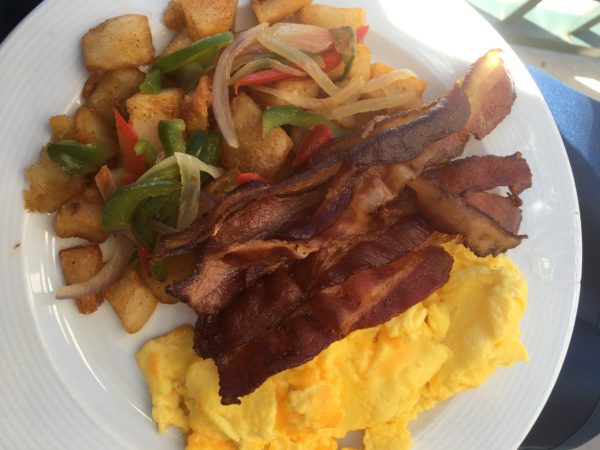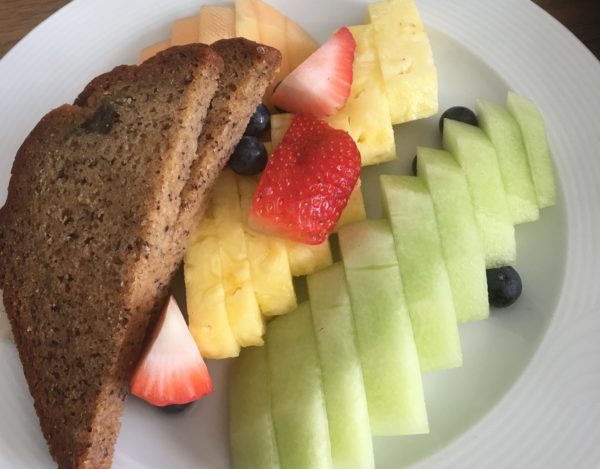 Iguana's Pub
Our first night at the resort we ate traditional Puerto Rican food at Iguana's Pub. Do not let pub fool you, it was far from an American pub.
I had trifongo stuffed with shrimp and a Creole sauce. I'm not sure what all makes it trifongo, but I tested Marie's recommendation and I don't regret it. It was heavenly.
It was so good. I'm a little obsessed with plantains. Charlie had a chicken stuffed mofongo and a garlic cream sauce. Both were amazing. Dessert was crepes with tres leche and vanilla ice cream.
You will have to excuse the absence of pictures. The quality was terrible due to poor lighting and wanting to devour every bite.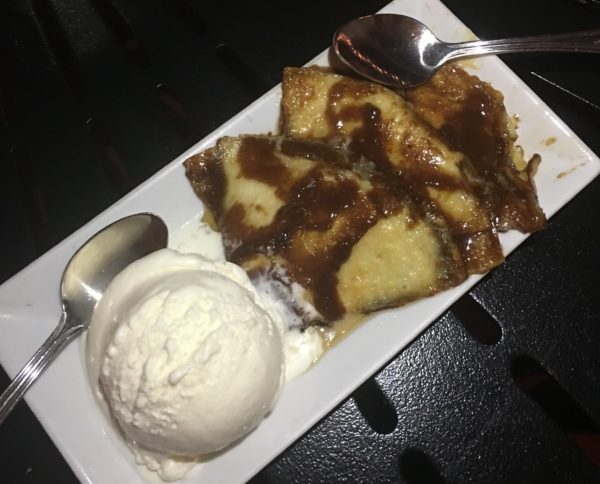 Shima's
Our last night we went with a Latin-Asian fusion restaurant called Shimas. We had an interesting beef pot sticker and 2 amazing sushi rolls that I'm still dreaming about. I wasn't in love our main dish, but I was pretty pretty full by then anyways. Charlie loved it.