Tuesday
William brought home his report card. He has all As. Not that we are surprised but now we owe him dinner at Ruth's Chris. This kid knows good steak.
The younger boys have a lock-in at taekwondo soon so we will go then!
Wednesday
We did a quick and fun volcano experiment. The boys had sat just a tad too long in front of the computer screens and I was DONE! I think it was a hit! I love the expression on Nathan's face. I captured the exact right moment!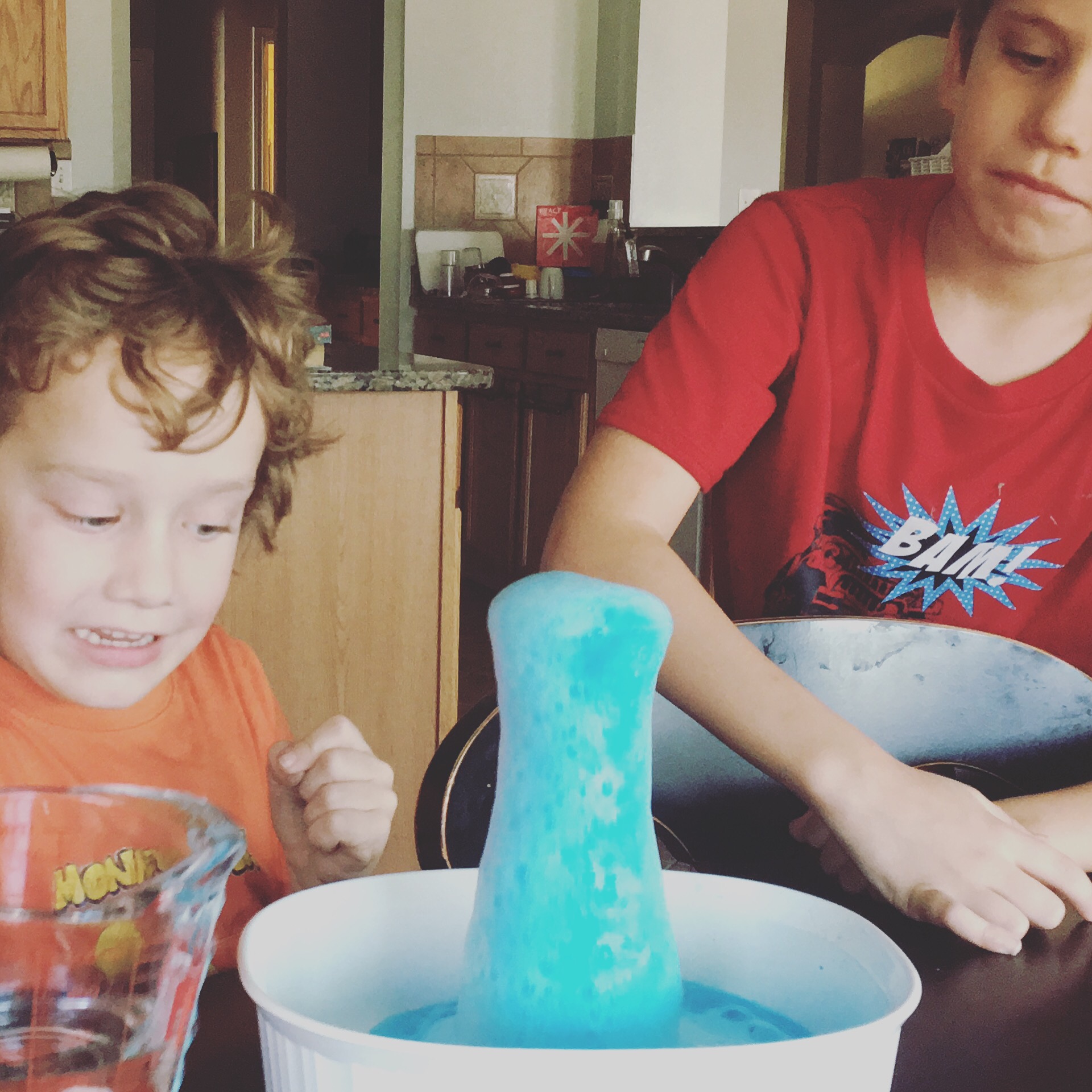 Thursday
It was a fairly ordinary day.We had TaeKwonDo and I went to Goodwill. Surprise. I know!
I bought myself birthday flowers. Is that allowed?! HA!