I think my fitness journey is off to a good start. Charlie and I officially joined the gym and signed a TWO YEAR contract. We are committed to this!
I have made it to the gym 2-3 times/week for the last 3 weeks. I would like to go more often but considering the holiday season, I would say that's not too bad.
It's January now though, and that means everyone else has the same idea I do. We shall see how the crowds are. I assume it will take a little trial and error to find the right time to go.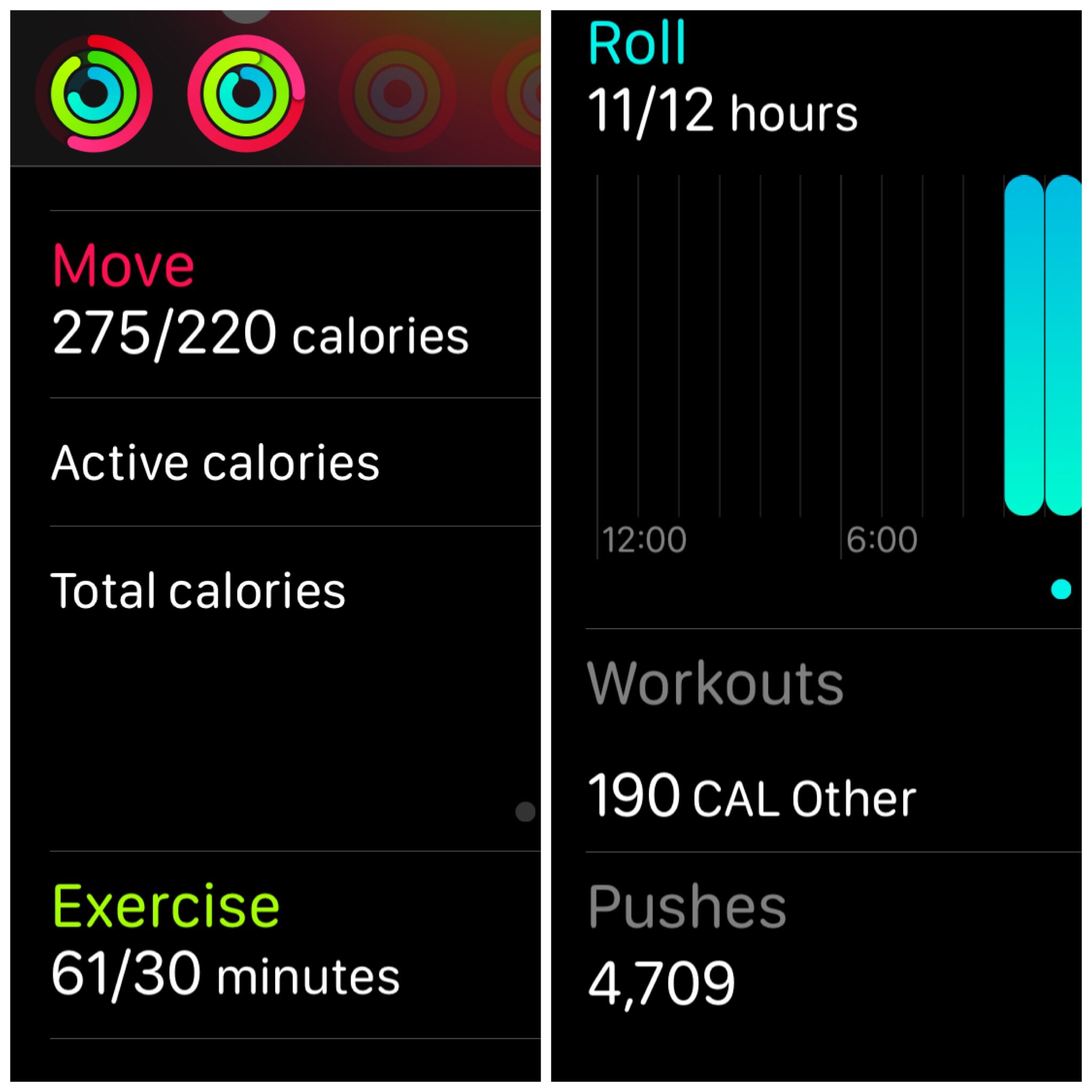 I tried out a wheelchair aerobics video for "home days" thinking it would be super light work but it burned more calories then when I was at the gym. I'm not 100% sure if the watch accurately detects calories burned but I am pretty happy with what it's doing for now. Charlie and I went on a walk together a few months back and determined that he takes three steps for every push I take so I should be getting approximately 3,333 pushes in a day if the average able bodied person should be getting 10,000…
When I hit the gym, I am shooting for a good 25-30 minutes on the hand cycle, which equates to 4-5 miles depending on my speed. I also shoot for and six sets of 10-15 crunches (split) and the shoulder,chest, tricep and bicep machines.
It feels amazing. Usually about 5-10 minutes into the hand cycle routine I feel like I am not going to make it but I keet going and towards the end, it gets much easier.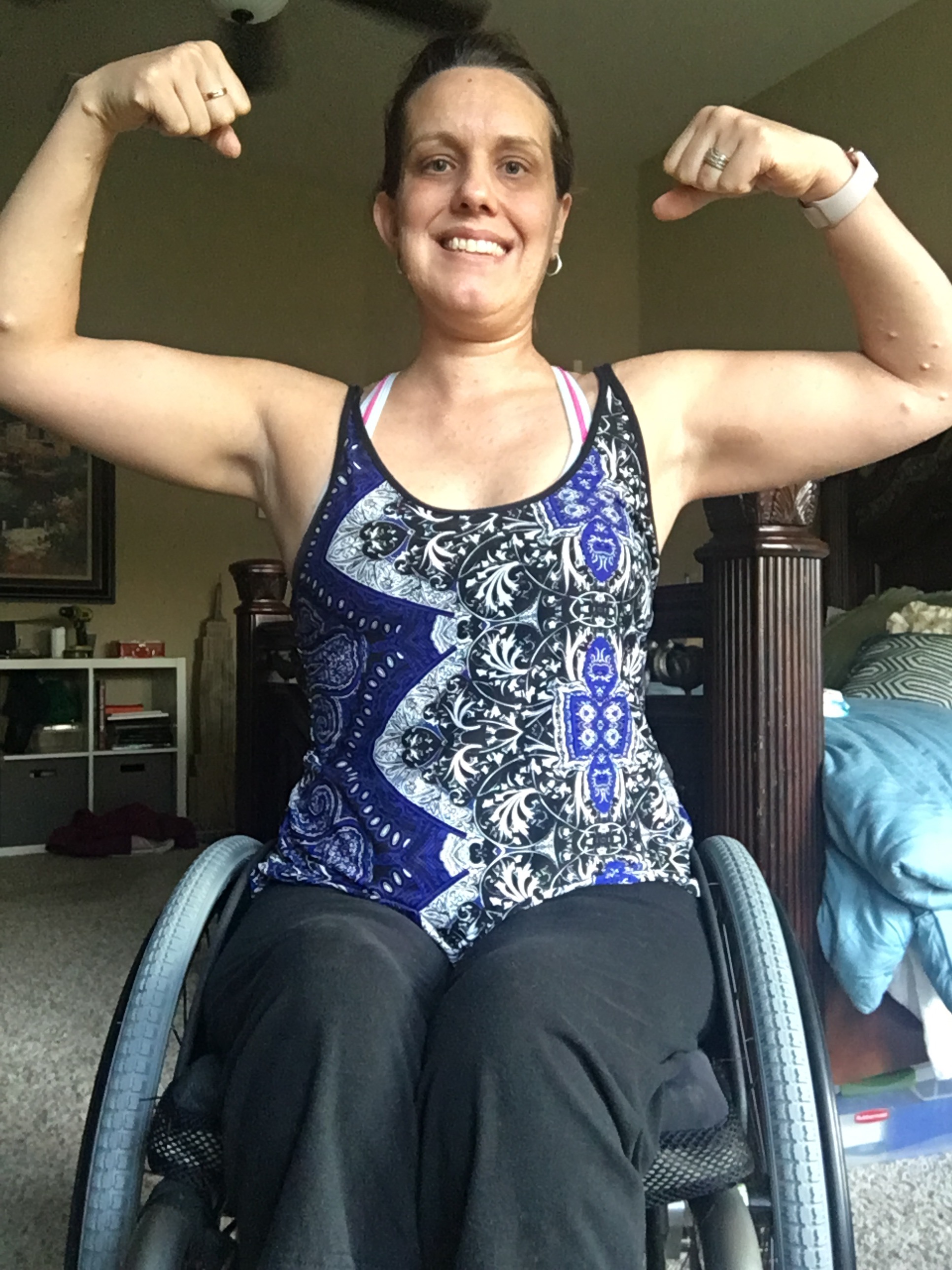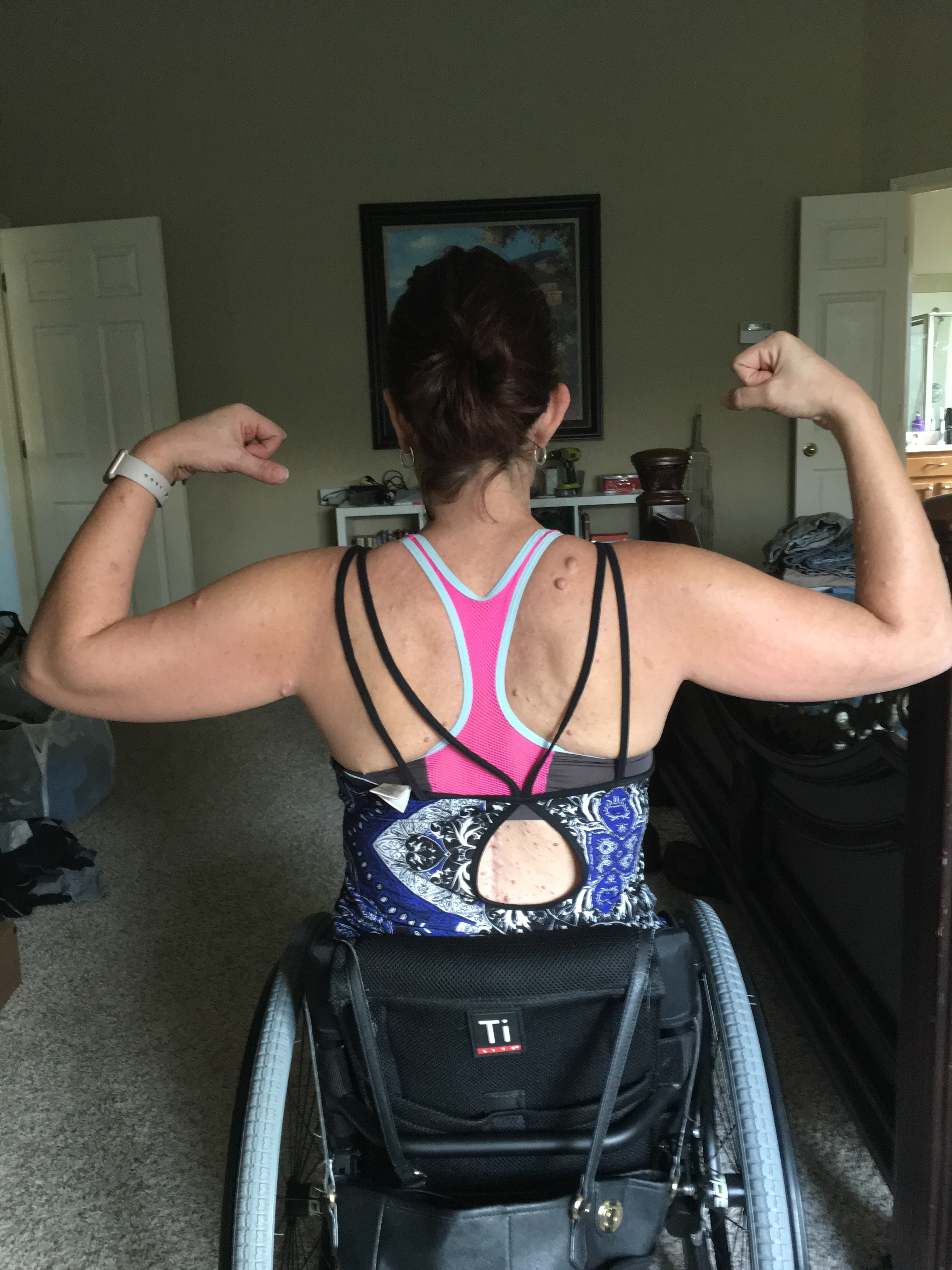 Here are a few more "before" pictures, mostly for me to go back and compare.
I hate that I look entirely different when I'm sitting on of the edge of my seat. My entire body isn't squished. Sitting is not very flattering. Oh, well!
I assume toning up more will help that. Here's to a tone body in 2017!!