This girls' weekend post is sponsored by The Woodlands CVB.
While Traci and I were in The Woodlands we were wined. We were dined. And we were ….totally pampered!
Grimaldi's
Grimaldi's pizzeria invited us to come try out their menu. This has been on my bucket list for several years now. When William went to visit Charlie in New York City, they ate at the Manhattan location and still rave about to this day.
They did not disappoint.
Oh and I heared that this is their busiest location. They surpassed Manhattan a while back!
Lunch and sangrias al fresco?! I don't mind if I do!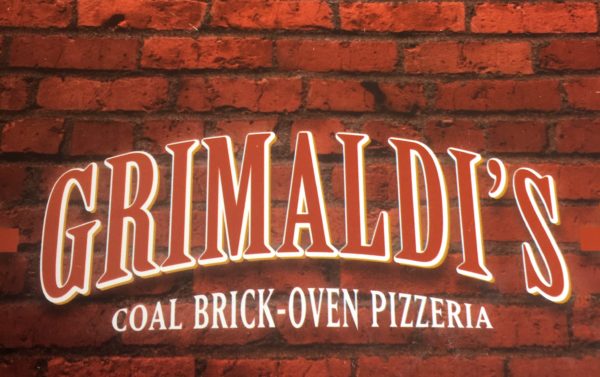 Hair and Nails
No girls weekend is complete without getting your hair and nails done. The Woodlands made sure we received top notch service.
We were invited to #blothewoodlands so we went to the blowdry bar (Blo Blow Bar) for the very first time.
I loved every second of it. I wish I can make my hair look is amazing every day. Who knew a curling iron could make all the difference?
My only question is how did our grandmothers keep their hair in place for SEVEN DAYS, when they went for their weekly visit?!
I don't do it often, but when I get my nails done I bask in the pampering.
Look at the pretty pink! This is my go to color for lips and nails.
The Venetian Nail Spa did a fantastic job.
Yucatan Taco Stand
Traci and I were sad to see the weekend come to a close, but eating yummy tacos and a coconut margarita made it easier to say good bye.
Yucatan Taco stand treated us to a delicious taco lunch.
I definitely want to return to the woodlands for a date weekend with my husband. It's like a resort without all the pools or the beach – everything you could possibly need or want to do, is right there within walking (rolling) distance.