This update is a tad overdue so forgive me.
A little over one year ago I chopped off all of my hair in exchange for a sassy (sexy?) pixie cut! I loved it.
For about the first 2 weeks.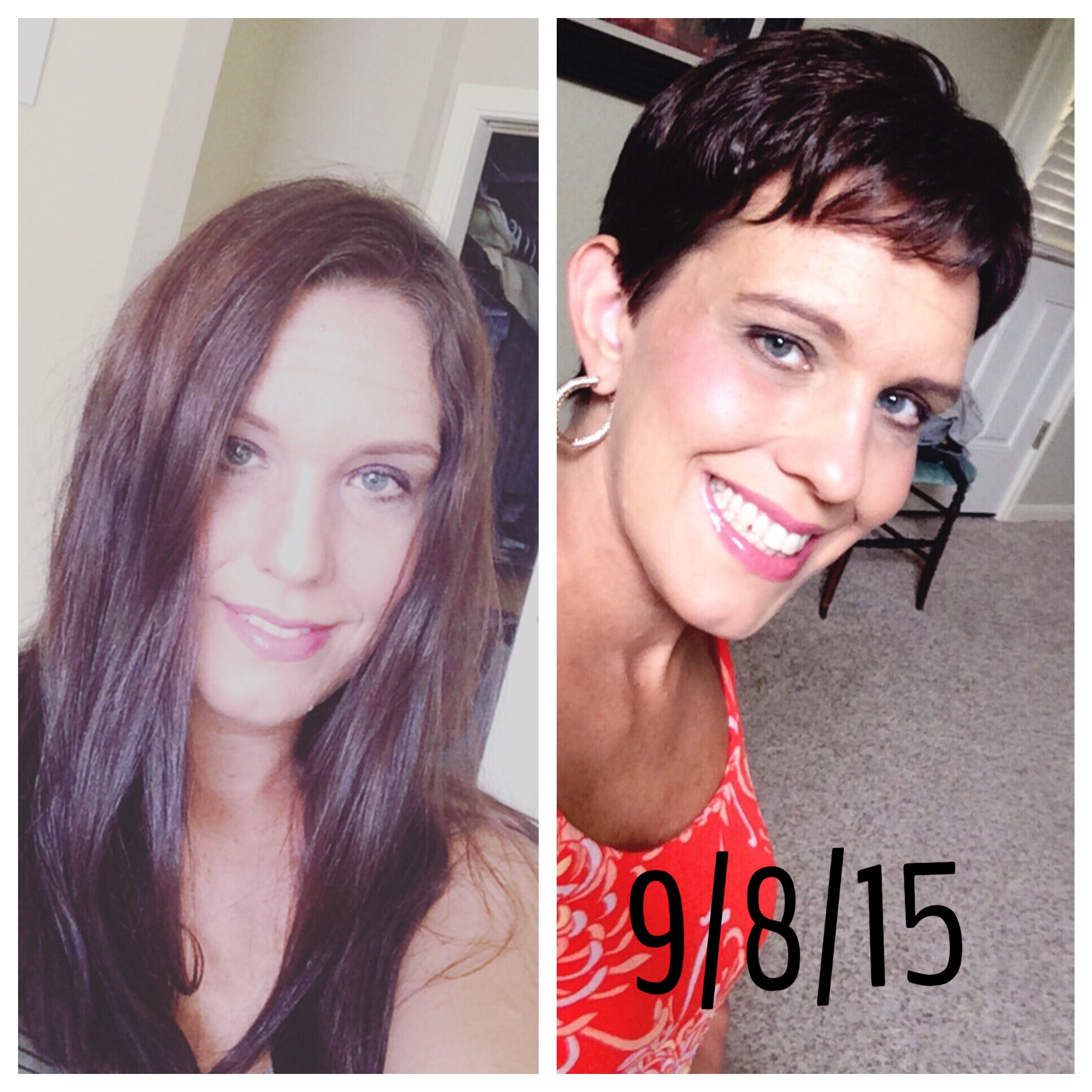 I immediately had haircut regret and starting plotting how the heck I could make it grow. Quickly.
As expected my hair didn't go as quickly as I wanted to, but 13 months later I am making significant progress and it is almost to my shoulders!
You will see if you gaps in there. I think I took a picture in April and May but I can't be certain.