I try to get a family photo every year between November and February but this year it just didn't quite happen.
We did manage to get a picture, in April, at my stepdad's funeral. I know it sounds a little weird but we all coordinated and we had a beautiful Green field so it worked.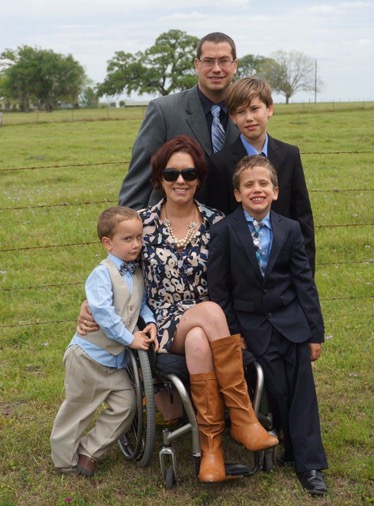 A few days before the funeral, my aunt called and asked for a few anecdotal stories that she could pass on to Pastor giving the sermon. I decided that I couldn't let someone that didn't know him that well share all these wonderful and amazing stories, so I stepped up and gave the speech.
It was in credibly difficult to do,but I couldn't imagine letting anyone else do it.