If you are new here or if you live under a rock, you may not know that I was on HUFFINGTON POST LIVE a couple of weeks ago. I got an email late in the day Wednesday asking if I could be on air via google hangouts on Thursday morning. You don't say "NO" to Huffington Post so of course I said YES!! I did not get a full body shot of this outfit but you can see the cute Rocksbox? jewelry I received C/O RocksBox (Subscription jewelry you borrow! This is my second month/box with them and I have one more to go!!)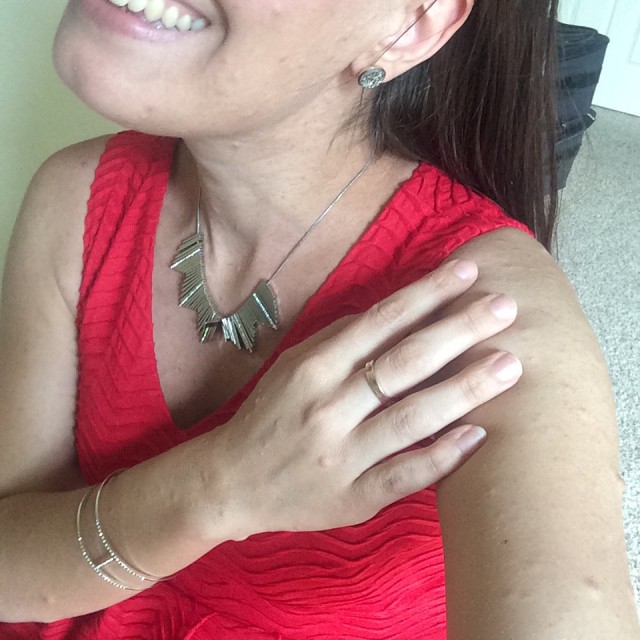 Dress: Ross // Jewelry borrowed C/O Rocksbox?
I also finally bought a pair of palazzo pants. They were very cute and very comfortable but not quite my style. Maybe they are more for lounging after a day at the beach?! Hmmm. If you are curious I picked them up at Target for around $20, so great price for a trendy piece.
Top: Ann Taylor // Pants: Target // Shoes: Old Navy // Necklace/bracelets: Charming Charlie
Here are a couple of more shots from the last week.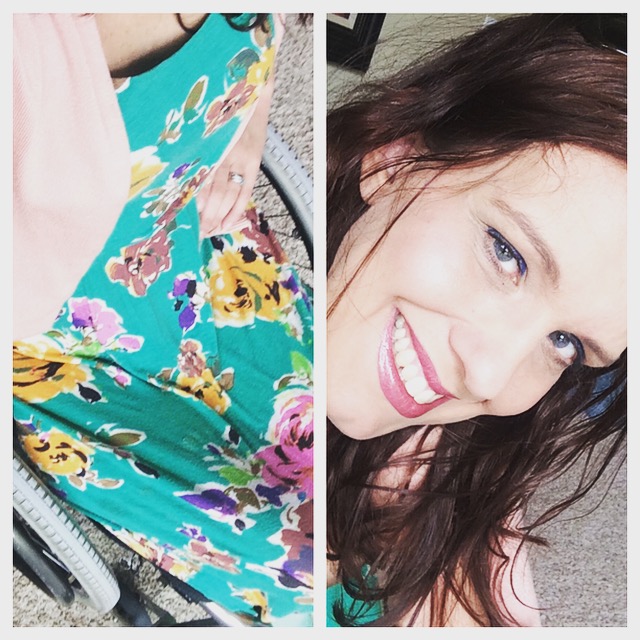 Dress: Golden Tote // Cardigan: Ross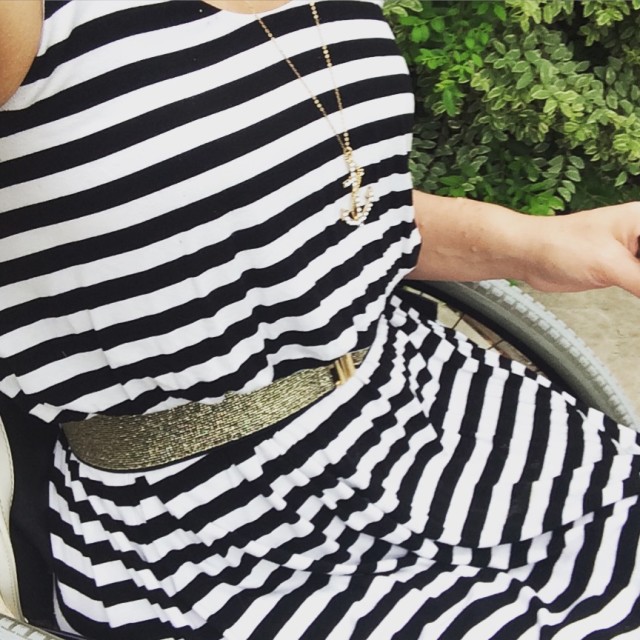 Dress, necklace & Belt: Target
Linking up with these ladies: WIWW: The Pleated Poppy | Style Sessions | I feel Pretty | Random Wednesday with Shanna | The Stylish Housewife