We went to Savers last week and I completely struck out on finding anything I couldn't live with out. I can not say the same thing for Nathan. He found a few great books. I can never say no to books because books = reading. Speaking of reading…. where are his glasses. OOOPS!!!
How many books do your kids have and how often do you buy them? Or are you a library girl and ONLY get your books from there?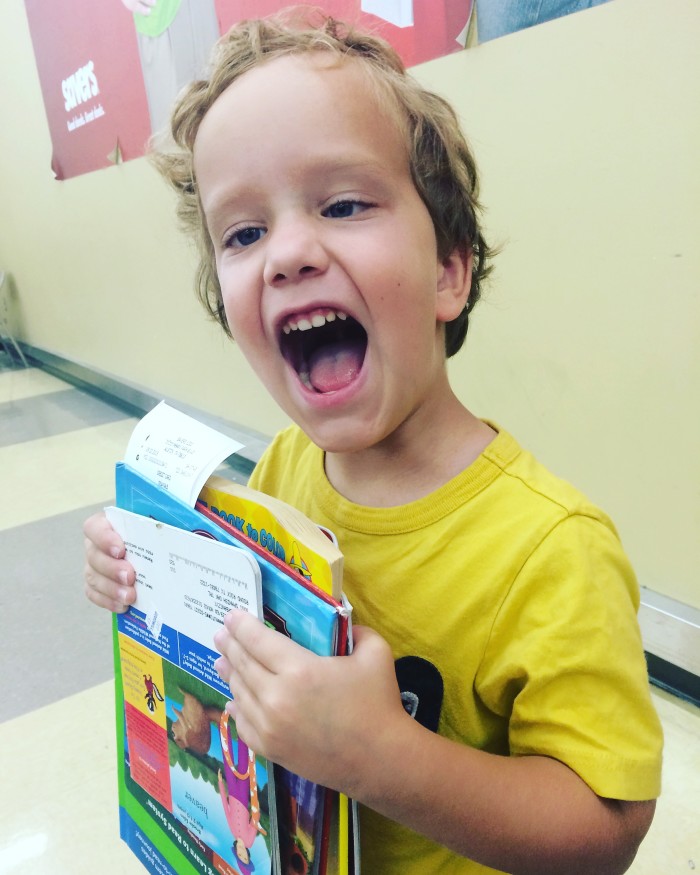 I'm also going to share this cute shot of him playing with his dump truck. This is how he sometimes keeps himself entertained while his brothers are in a taekwondo class. He has absolutely zero interest in taking a class. His been around it his entire life, so I was certain he would be eager to start. Isn't funny how all kids are SO completely different?
Oh and I am a little addicted to this particular filter on instagram. The colors are really saturated but I like it.