I'm a little off schedule. I should have a style post for today but it's been a VERY off week so just bear with me.
I'm HOPING to get 1 layout/project life page down per week to pull all my 365s for the week into one page.
It will make it fun and nice and neat when I go to print it next January :).
Credits to Shawna Clingerman and Traci Reed for the template and supplies – available at Sweet Shoppe Designs.
I'd say it's EASILY my favorite Digi-Scrap store on the web. I've been shopping and doing challenges there and on one team or another for close to NINE years!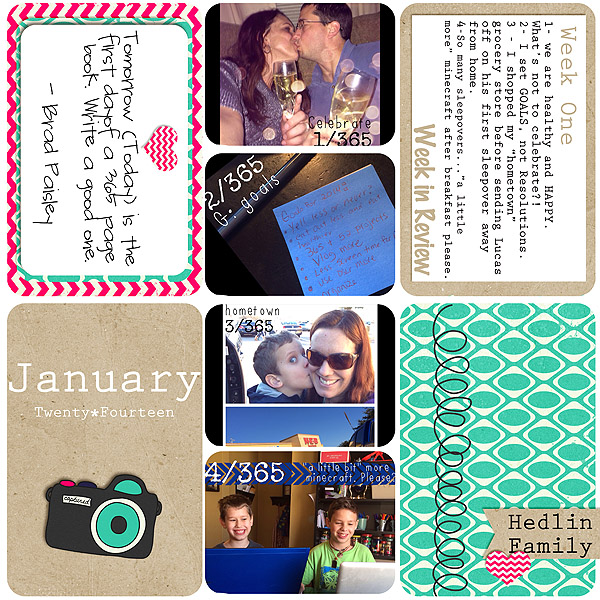 1- we are healthy and HAPPY. What's not to celebrate?!
2- I set GOALS, not Resolutions.
3 – I shopped my "hometown" grocery store before sending Lucas off on his first sleepover away from home.
4-So many sleepovers…"a little more" minecraft after breakfast please.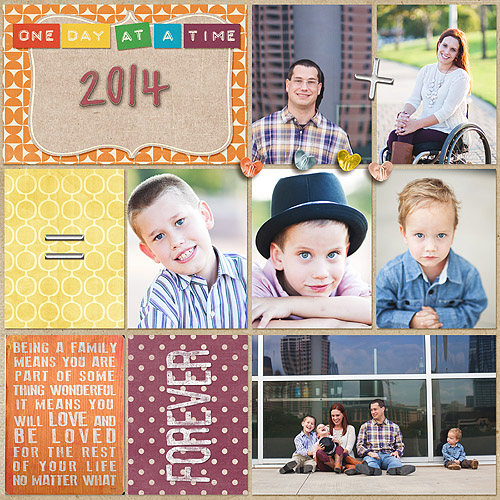 cover page: Shawna Clingerman papers