Wednesday seems to sneak up on me every week. It really shouldn't because it's kind of my favorite day of the week. I ADORE clothes and I get to show them off to you without feeling like a complete dork because at least half of you are doing the same thing.
It may sound like it should have been the least of my worries but one of my biggest fears after becoming paralyzed was that I would look frumpy and depressed. I love to show other women in chairs that we can look just as amazing as able bodied women. Sometimes even better. I've been to Wal-Mart. Scary stuff.
Anyways, this year has REALLY flown by. I won't be posting a Stylish Gimp post next week but the last week of the year I will have a wrap up and post my Top 5 FAVORITE outfits from the past year, so you won't want to miss that!
There are so many amazing things in the pipeline for The Wheelchair Mommy in 2015 and I can't wait to take every one of you along for the ride!
Oh and be sure to scroll ALL the way down. I have a video today. People ALWAYS ask how I put boots on my feet.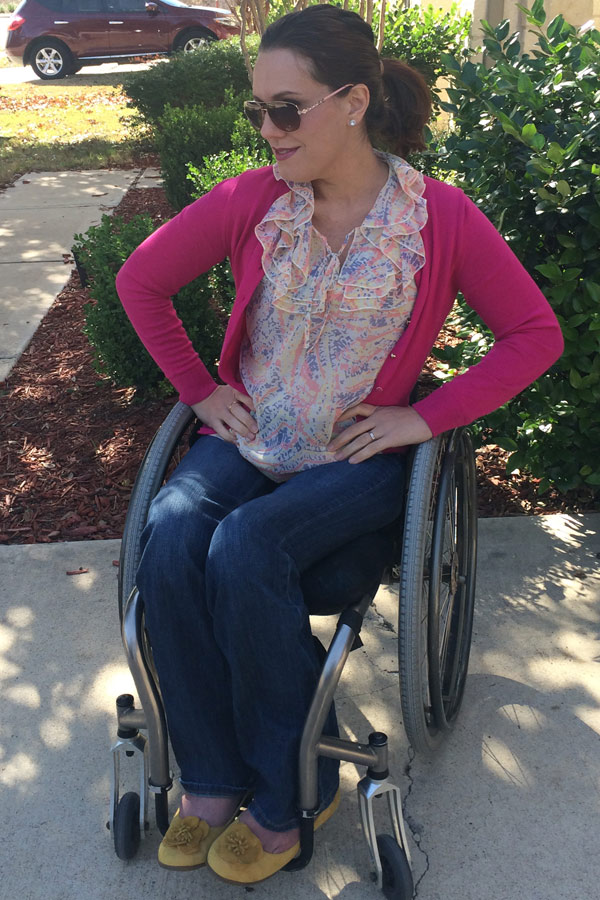 Top: Cabi // Cardigan & Jeans: Banana Republic // Shoes: Target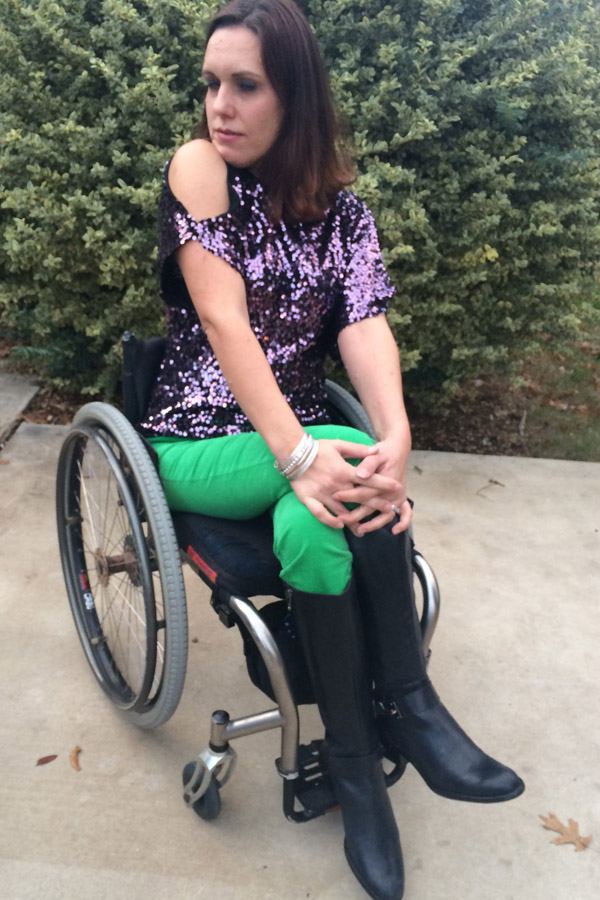 Top and Boots: Nordstrom // Cords: Gap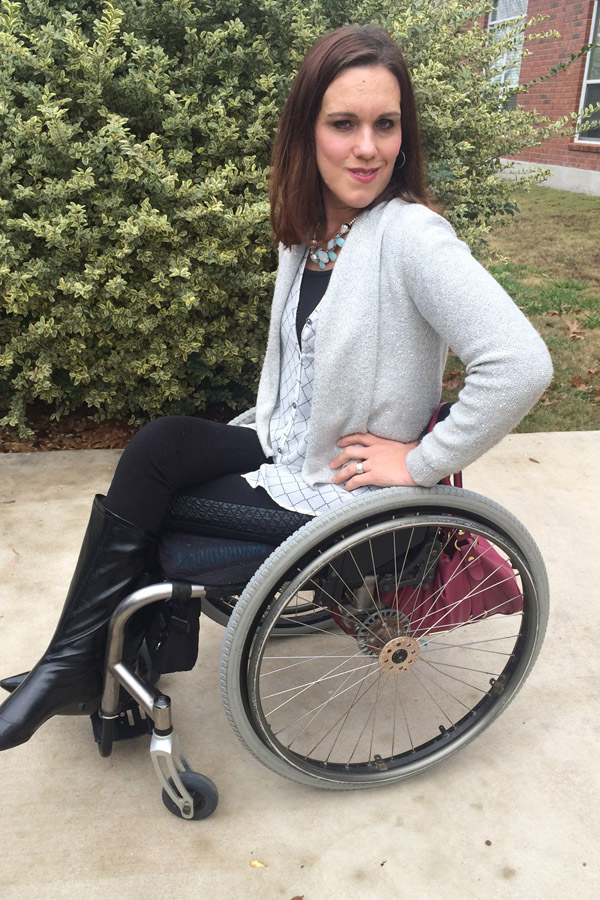 Cardigan and necklace: Anthropologie // tank: tank // Blouse: CAbi // leggings: F21 // boots: online??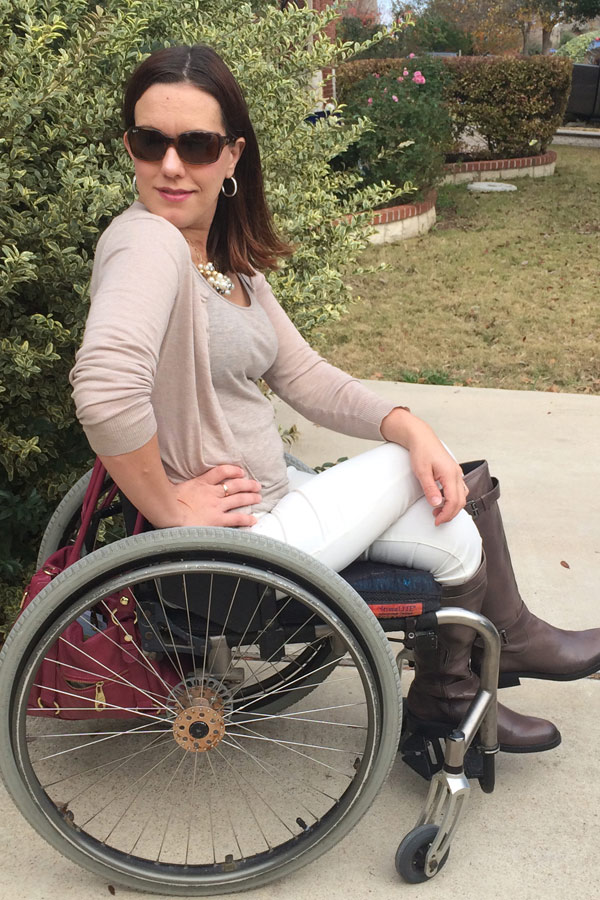 tank and necklace: Target // cardigan: Banana // Jeans: CAbi // Boots: Nordstrom
Linking up with these ladies: WIWW: The Pleated Poppy | Style Sessions | I feel Pretty | Random Wednesday with Shanna | Tucker Up |