I do NOT have a Meal Plan Monday today. We ate at the majority of last week. Life is incredibly overwhelming, trying to figure out our schedule.
A few weeks ago my friend Alice told me about a grocery delivery service she used when she first moved to town. She didn't know where the groceries stores where yet and frankly with 4 kids and unpacking she didn't have time to go anyways. She searched for grocery delivery and discovered INSTACART!
When she told me about it I immediately downloaded and gave it a try. I must say. I am in love. I haven't made a full grocery run since.
The prices are a bit higher than HEB & Target but Charlie thinks they are cheaper than Randalls. There is also about a $5 delivery fee or you can subscribe to their express service for around $100/year and get free deliveries on all orders over $35. You are free to tip after your groceries are delivered. It usually takes about 2 hours OR you can schedule a specific time. I made my list Monday afternoon and scheduled at 10 AM delivery. Super Easay.
Do I think the higher prices are worth it. OH YES!! I'm sure many of you know the pleasure of shopping with 3 kids and the struggles we all face with Saying no to their impulses, and our own for that matter. For those reasons I am convinces I will save money. My husband is still a skeptic but 100% supports me in my grocery making decisions, even this one.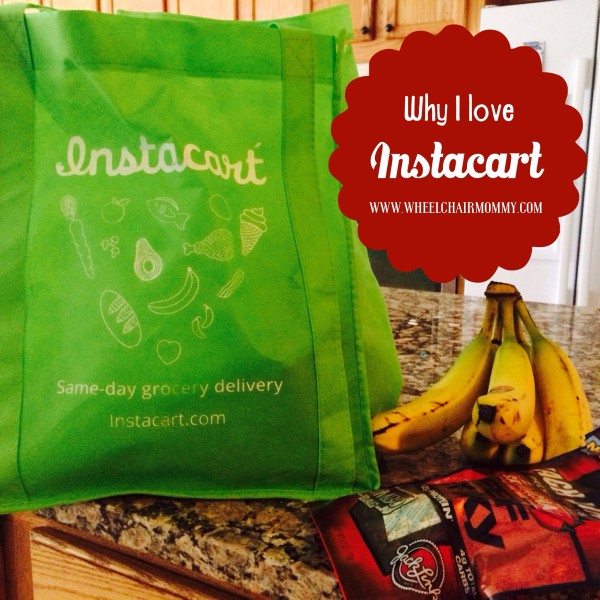 So I'm guessing you are wondering how it works?! You create your list on the app or desktop webpage and it prompts you for replacement suggestions you can either approve or decline. Your shopper will also call you to confirm the alternate item. There is even a spot for something you didn't find in their database. I love our local HEB tortillas and fresh orange juice. It's not in their database and only available at some stores. I was able to put a note for my shopper and he called me to confirm he had the correct item. How awesome is that?
You get a text when they are on the way with an estimated delivery time. Your instacart driver will ring the doorbell and request permission to enter. You can let them in to drop your goods or just take them yourself.
This is NOT an ad post. I am not getting paid by instacart for writing it, I just think we all deserve a little extra time in our day. I know grocery shopping has always been a HUGE time suck. I enjoy it WITHOUT the kids but I'd much rather spend my Sunday with them than in a store.
While I didn't get paid to write this post, I will get a $5 credit for the first 5 people that sign up and use Instacart, and you will get a $10 credit…. make that the next 3, TWO have already hopped on my bandwagon.