2014 Thoughts
December 2014…..a reflection of the past year.
As I look back at the previous year, I think about my accomplishments. I completed a Bachelor's Degree in Nursing although I had been an RN for 31 years and began writing informative and I surmise – helpful articles for Push Living as The Rollin RN. Being able to write for individuals in wheelchairs fulfills my nursing compulsion to help others.
But that doesn't express who I am….being a mother to two sons and a wife, who happens to also be in a wheelchair. I have not always been in a wheelchair. In 2009, my husband and I were in an auto accident that left me paralyzed from the chest down. I was a wife for 20 years prior to that incident and a mother for 18 years.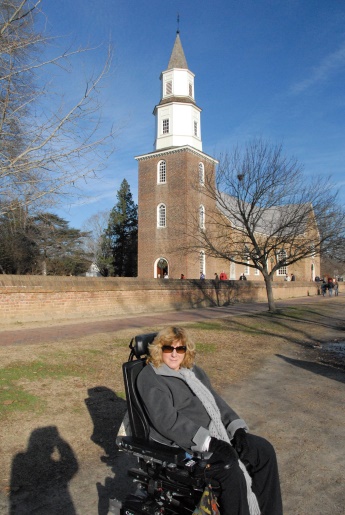 Being in the wheelchair has made me the person I am today but it will never limit or curtail my dreams and ambitions. I appreciate life very differently now. I discover myself smiling every day; every minute…..I am a content person. Our accident happened in a split second….one minute my husband and I were discussing our anniversary plans and next I wake up in an ICU bed, several days later.
A LIFE can be extremely short. So when I reflect on our time and this past year, I count my blessings; still being a wife, a mother, a daughter, a sister, seeing sunny skies, enjoying the warm weather, and holiday celebrations throughout the year with family and friends. I love each day, count every blessing, and I thank God every day that I am still on earth to enjoy them.
I wish a happy holidays and Merry Christmas to each and every one of you reading this.
Patty
Patty Kunze has been a RN since 1983. She writes for PushLiving.com as The Rollin RN and has a part-time nursing job locally. She lives in Virginia with her husband, youngest son, and two puppies. She began working in the Spinal Cord Injury unit of a V.A. hospital immediately after nursing graduation, then as a neonatal transport nurse in the Neonatal Intensive Care Unit for 15 years, Labor and Delivery management for 8 years, and was a nursing instructor prior to her accident. She can be contacted at RollinRN.