I LOVE BBQ chicken pizza and California Pizza Kitchen (CPK) has the best, but they are expensive. I've been wanting to try a BBQ chicken pizza recipe at home but kept putting it off. Why oh, why did I wait?! It was AMAZING!
Originally we wanted to BBQ it, but time prevented that and it was just easier to do in the oven.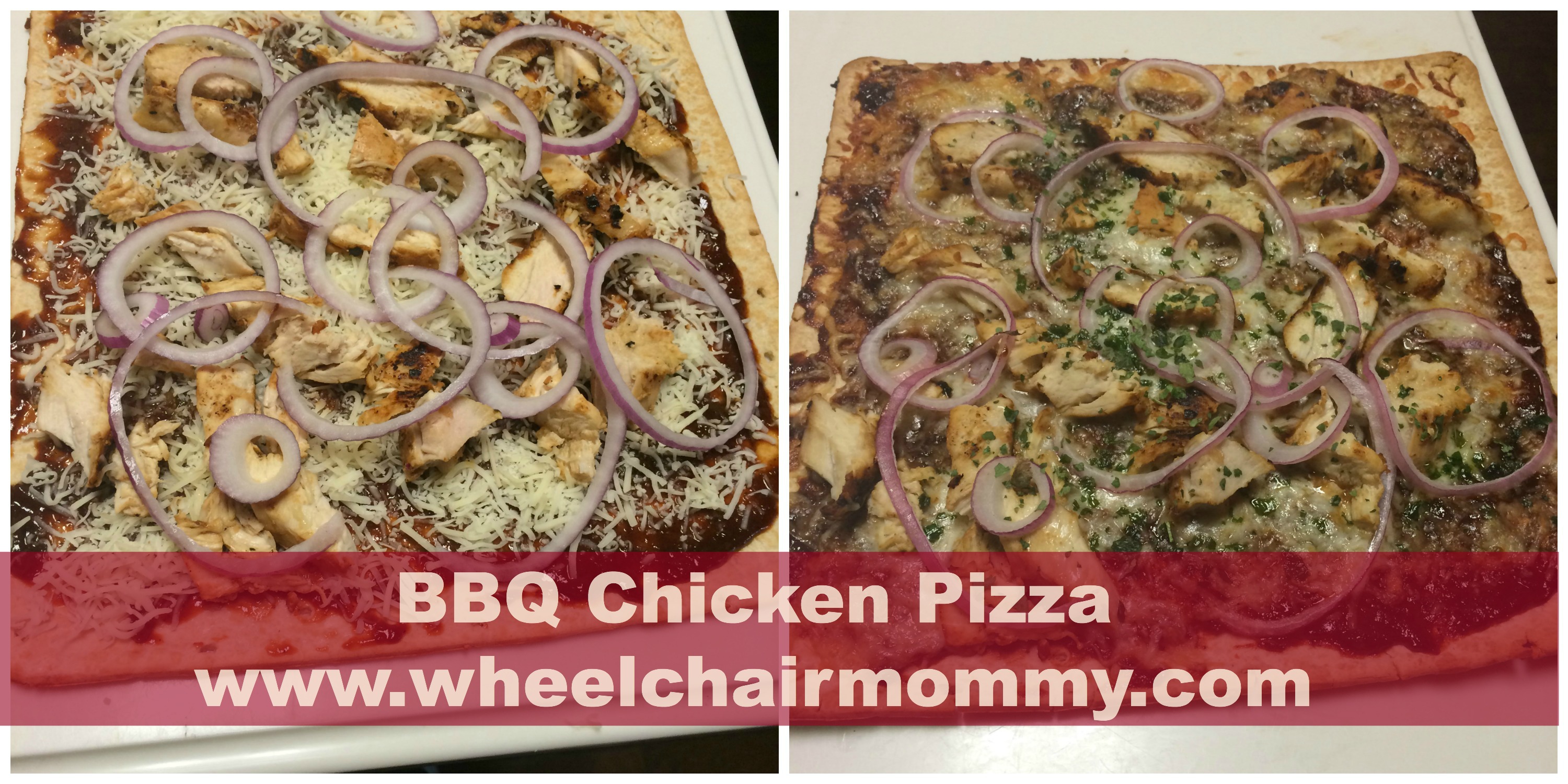 It was super easy and even though I used half a $12 bottle of BBQ Sauce, two pizzas were less than $12, total.
I'm far from a chef/cook but it was insanely easy. You will never want to order BBQ chicken pizza from a pizzeria again!
BBQ Chicken Pizza Recipe: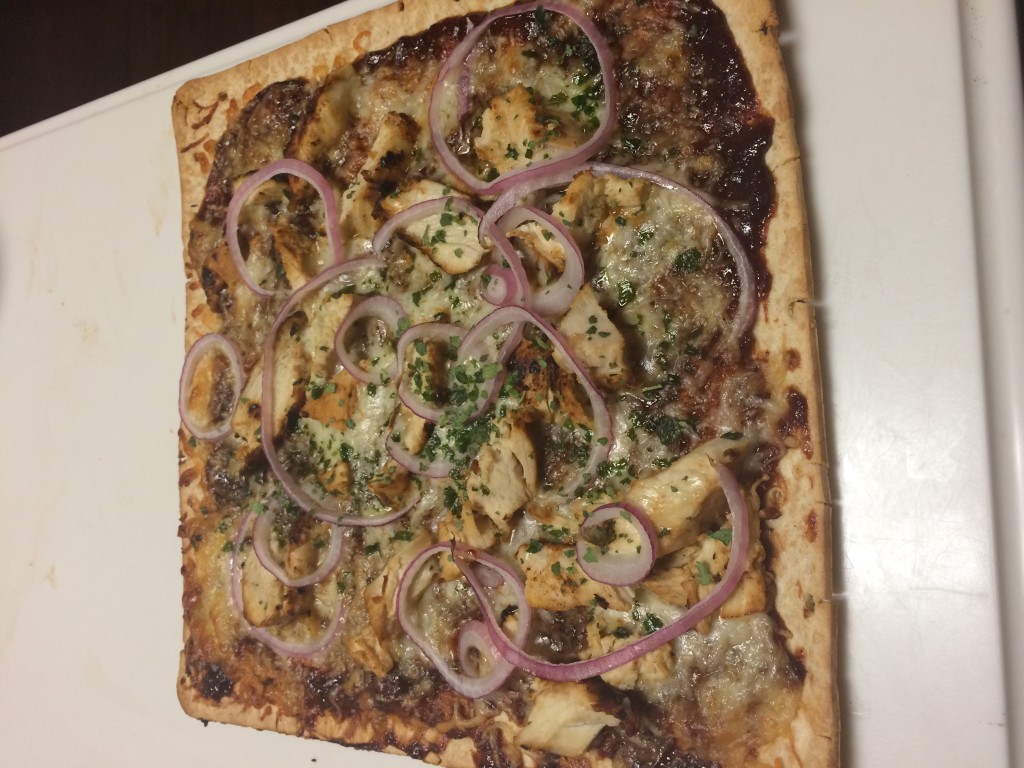 BBQ Chicken Pizza
2014-06-12 11:07:13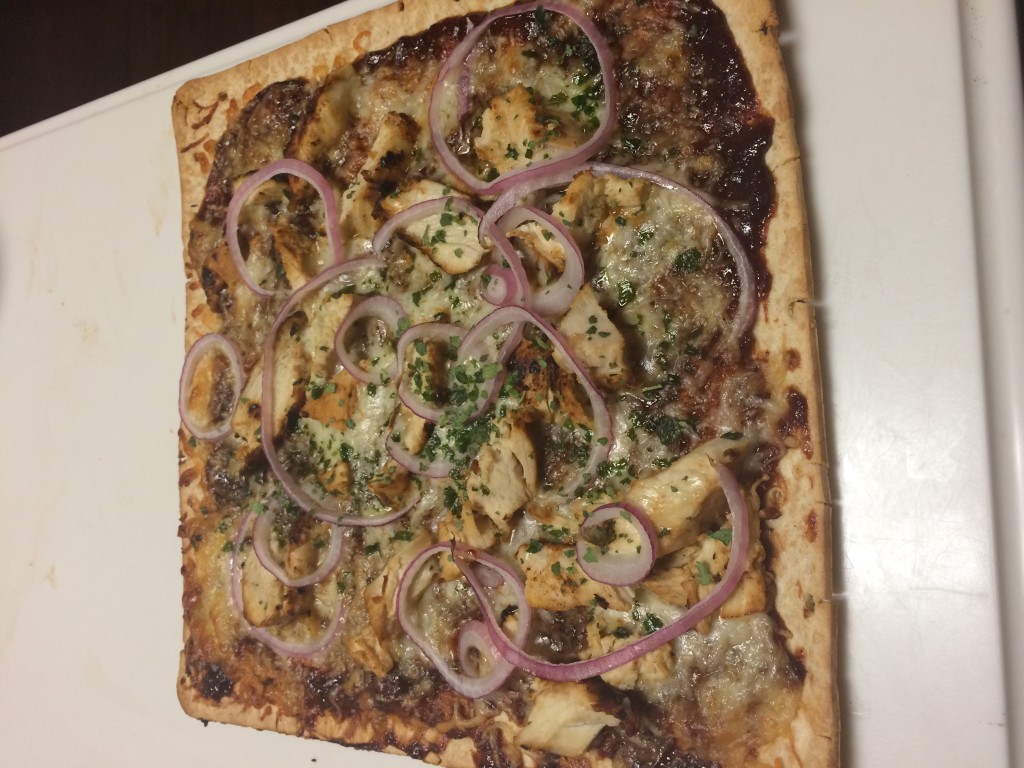 Serves 4
Easy, delicious Homemade BBQ Chicken Pizza
Ingredients
Pizza Crust/Dough
Chicken
Spices
BBQ Sauce
Sliced Red Onion
Cilantro
Instructions
Cook and season chicken; Shred or cute
Top pizza crust with BBQ Sauce of your choice.
Top pizza and sauce with Chicken
Top with Cheese
Top with Onion and Cilantro (Optional)
Adapted from Various Recipes
Adapted from Various Recipes
The Wheelchair Mommy http://www.wheelchairmommy.com/
I cooked the chicken with chipotle rub and garlic powder.
I put BBQ sauce (your choice) on the crust, topped with shredded/cubed chicken (seasoned however you want!) , then cheese (again ANY kind!), sliced red onions and a little cilantro (both are completely optional).
That's it!
I cooked it according to the crusts directions.
This BBQ chicken pizza was way better than CPK!! We can't wait to have it again.