I guess it's time for a classical conversations update. We made it through our 2nd 6 weeks and the entire FIRST half of cycle 3. Then we had a break. We have now started our 3rd 6 weeks and the second half of cycle 3.
I'm struggling. I LOVE the community and the WEALTH of information my kids are (mostly) learning. However I keep having this internal struggle. I don't honestly feel it's enough. I want to reach out and "double up" with another curriculum. I want something tangible that I can see instead of just hear.
Memory work has it's place, but I don't know that it can or should be all there is. The idea is that ALL we need is to drill, drill, drill, and they do more as they get older (Will's age) and then in Challenge. I'm almost completely certain we will NOT use Classical Conversations (CC) all the way through.
I know that probably doesn't make sense. Why wouldn't we follow it all the way through?
Will is 10 (he would be in 4th grade if we were still at our local school) but at a 5th/6th grade level. In fact we had him tested to re-enter a public charter school and they would place him in the 6th grade. That means he would be in SEVENTH grade next school year (15/16). YIKES.
If we were to stay with CC, he would not be allowed to enter "7th grade" or their Challenge A program until the 17/18 school year. He would basically be "held back" for 2 years. That would NOT be good for him and it goes against every reason we have chosen to homeschool. I've had friends explain the reasoning to me time and again and I wholeheartedly disagree. I know what my son capable of. There are many parents that adjust the workload for their kids that are old enough so why couldn't I do the same!?
Now we are faced with the decision to continue with foundations next year, so we cover all 3 of Classical Conversations years at least one time. Or to move on. We must decide soon as early registration ends early this month. My social butterfly side wants to stay, but I don't know that it is ideal given the challenge we are facing with challenge.
If we do I will just continue to do what we are doing now. Going over memory work and reading based on our history/science. There are many great book ideas on the Half a hundred acre wood blog.
What does an IDEAL day/week look like in in our Classical Conversations homeschool? Here is our rough schedule and what we HOPE to accomplish every week/day.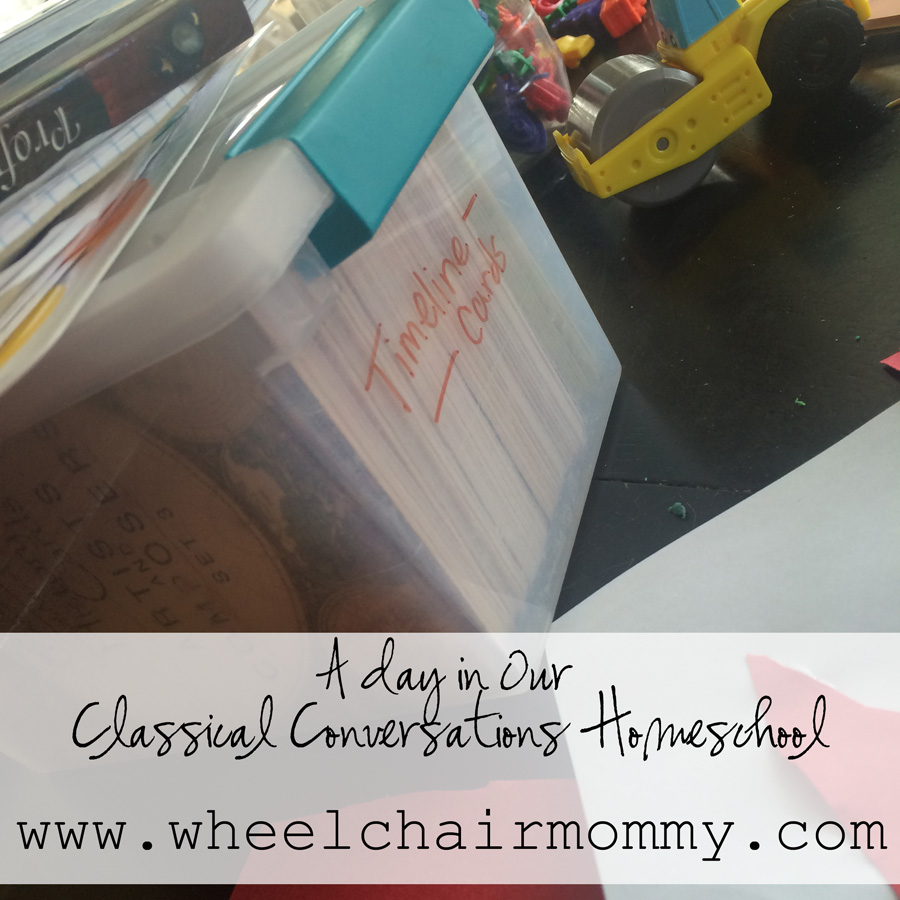 Wednesday
We meet with our group from 9-3. We usually stay and clean up until around 3:30
Gymnastics at 4:45-5:45
Webelos Den meeting at 7 (We plan to change Dens after this week so we will be meeting on Monday at 7 – this will be a HUGE sigh of relief for everyone)
Thursday, Friday, Monday, Tuesday –
We try to start around 9 – 9:30 … At some point in the day we go over memory work together (Timeline song, last 3-6 weeks of grammar, English & Latin memory work for John 1:1-7, listen to memory work in the car, too.)
Will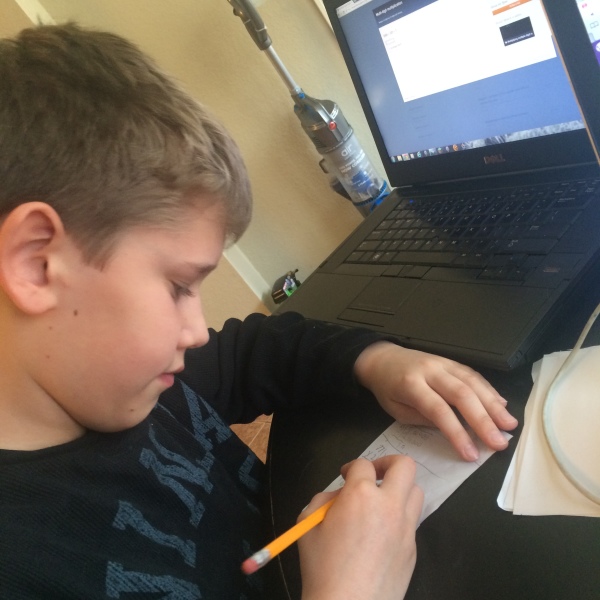 Teaching Textbooks and supplementing with Khan Academy
Essentials. He is either working on a Key Word outline, writing a paper, editing it and adding in dress ups/qaulity adjective. I try to get him to work on charts/vocabulary words. We will diagram a sentence 1-2 times a week on a good week
Easy Peasy Grade 6 (this is where gets his "meat" and it's not terribly meaty (I asked his opinion and he said it's too easy)- He is studying Ancient History, Anatomy, Poetry (learning to interpret and appreciate), Language Learning (teaching you how to learn other languages… but not an actual language.)
He likes to listen in when I'm reading SOTW or other (semi-related) history books
Crash Course for History and Science
Memory work or Classical Music in the car
Lucas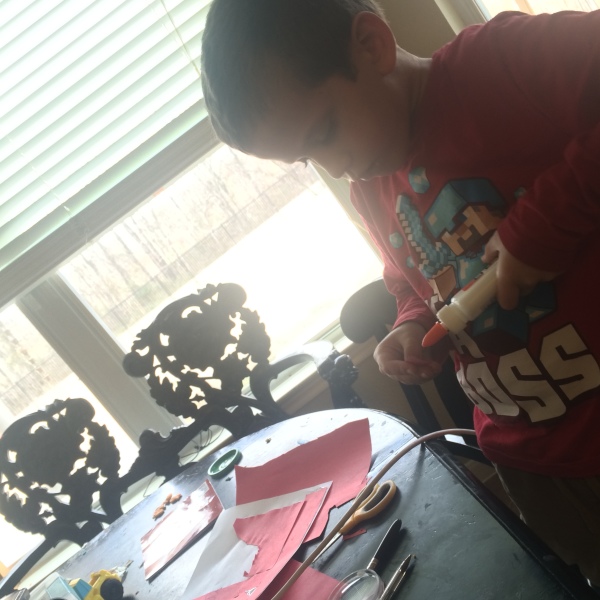 Singapore Math and/or Life of Fred -we just started Khan Academy.
Phonics and copy work. We are slowly making our way through All About Reading (AAR). Sometimes we will work on sight words. We are just starting copy work again and he just copies something relevant to memory work. History, Latin, science, etc
We just rediscovered Reading Eggs for the days AAR isn't working.
Literature – We are venturing out and using Easy Peasy with Lucas and reading Classic Stories and Poetry
History Reading – lots of reading related to our history -related history from Story of the World, history snippets from our curriculum, related timeline cards. historical fiction, biographies, etc. I have NOT been very good at this and I REALLY want to be. Will usually reads on his own but sometimes listens when I'm reading to Lucas
Science – this is insanely sporadic and one of my biggest struggles. Science can be SO much fun but keeping it relative to what we are currently learning is a recipe for a headache. I need to dig deeper into Easy Peasy. Surely they have Science that would correspond with our chemistry lessons. I didn't worry about it to much last semester because we were learning body systems and that was surprisingly easy to supplement.
Nathan
NOTHING formal. He just listens and makes messes while we work. He did discover Reading eggs and Math seeds so he is playing on that.
Tuesday & Thursday
Schoolwork from 9-11:45/12
Tae Kwon Do from 1 – 1:45 (we leave at 12:30)
We usually do errands after
Home to relax/finish school
Thursday ONLY – HYPER at 5:30 (we leave at 5)
Monday & Friday –
School work in no particular order or schedule, BUT I want to to try and make TaeKwonDo classes on 1-2 of these days. That class is at 4:30.
Every other Monday we have a Cub Scout meeting at 6:30 for Lucas and 7 for Will. I stay with Lucas for his meeting and Daddy takes Will. Sometimes they are on the ams Monday and sometimes they are not.