I'm back for another round of outfit link ups! Are you ready?!
You've saw that I am getting a closet reno, RIGHT?!?!
No?!
And check back tomorrow or Friday for the full reveal. Hopefully we will have it finished by then.
We had amazing weather most of the week so I sat outside with the kids for about 2 hours while they played and whined about about playing outside.
They actually had the nerve to ask me if they could bring the ipad outside and play on it out there instead of playing.
Oh, boy.
I think my 8 year old may have a future in photography though. This is UNEDITED.
Yes, there are shadows – but – he's 8!!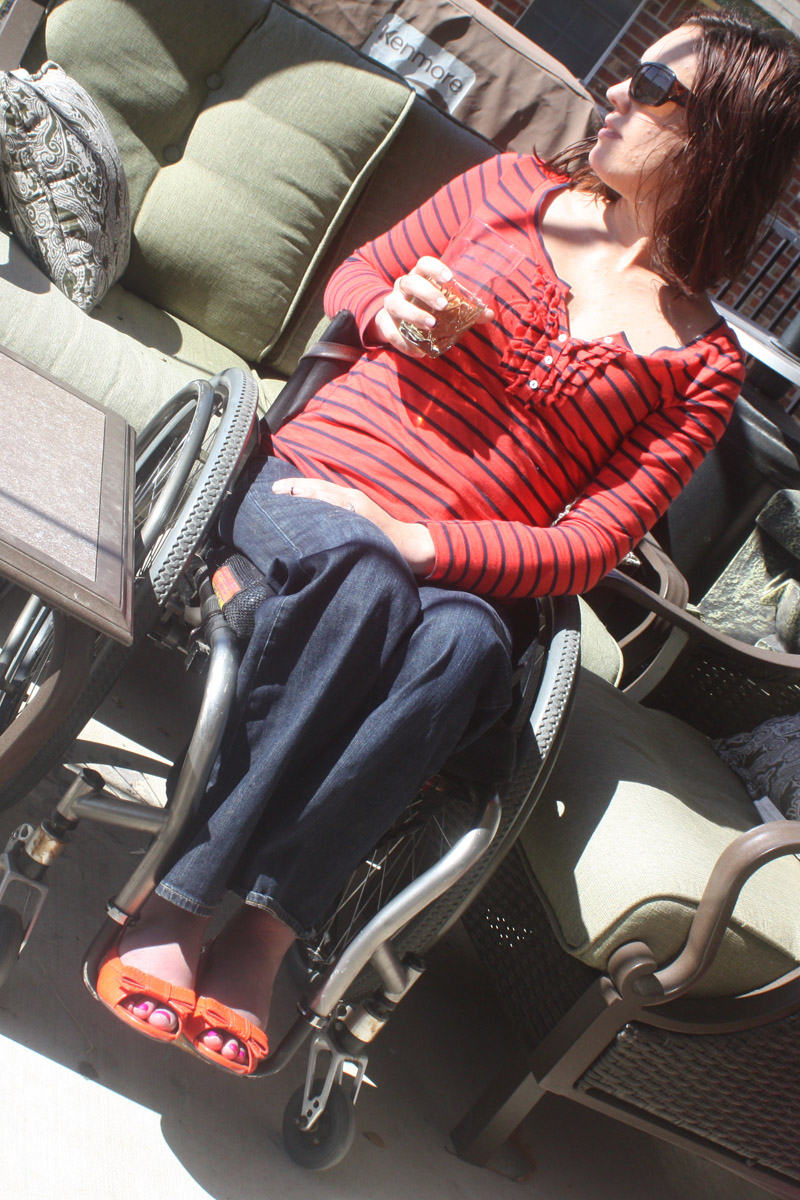 Shirt: Old Navy // Jeans: Gap (ebay) // Shoes: Nordstrom, originally purchased to wear with this dress.
This was a FUN outfit. I wasn't entirely sure what to wear with these Celery colored jeans (yellowy green), so I paired them with black and white for simplicity — for now. I may WILL get more daring/brave later and find something with more color to pair them with.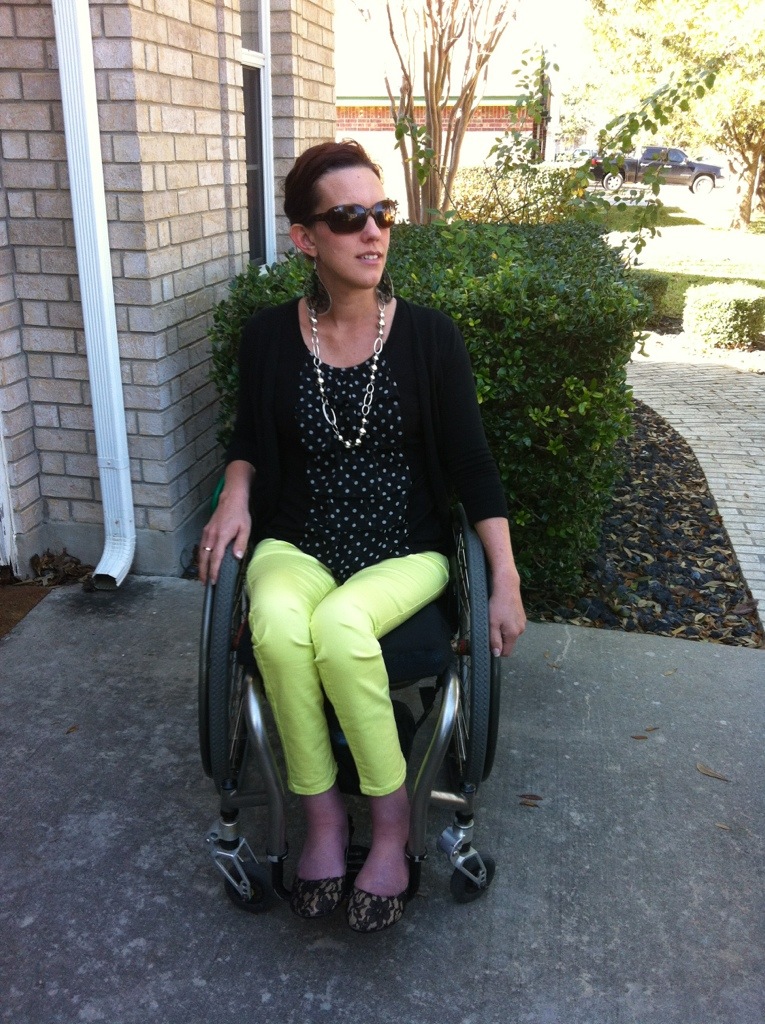 Black Cardi and Celery skinnies : Old Navy // polka dot Shirt: Maurices // shoes: Ross // jewelry – ? 
I totally forgot to get a picture of this one until it was dark, and we were headed out for date night. (We went to Cheesecake Factory, because I know you were wondering.) I really like the combo. Sorta. The pants I have doubts about. I need to find another pair of HOT PINK pants. It's only the 2nd-3rd time I've worn them but they fit strange. I guess that means they should go into the donate pile!? Or I should try them a few more times. Decisions.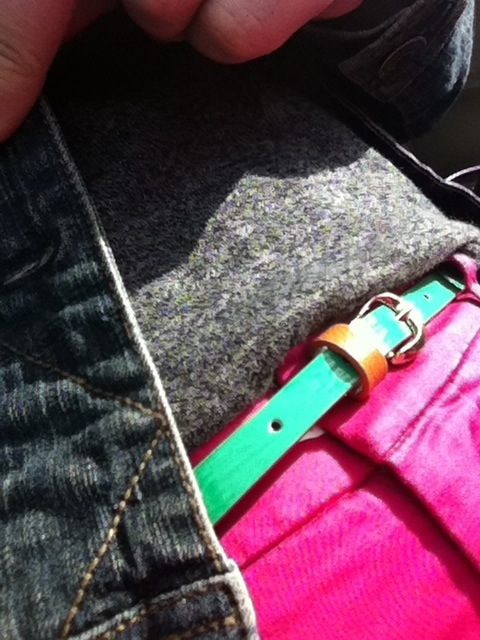 Jean Jacket: Foleys // Grey top and Pink Capris: Target // Green belt: Old Navy // Boots: Nordstrom
This is a casual mommy look. I'm torn on the top. I bought it at Ross and the high turtle neck bugs me. This is the first time in 2 years I've ACTUALLY worn it all day. It's a BEAUTIFUL print but I'm not completely sure I want to keep it forever.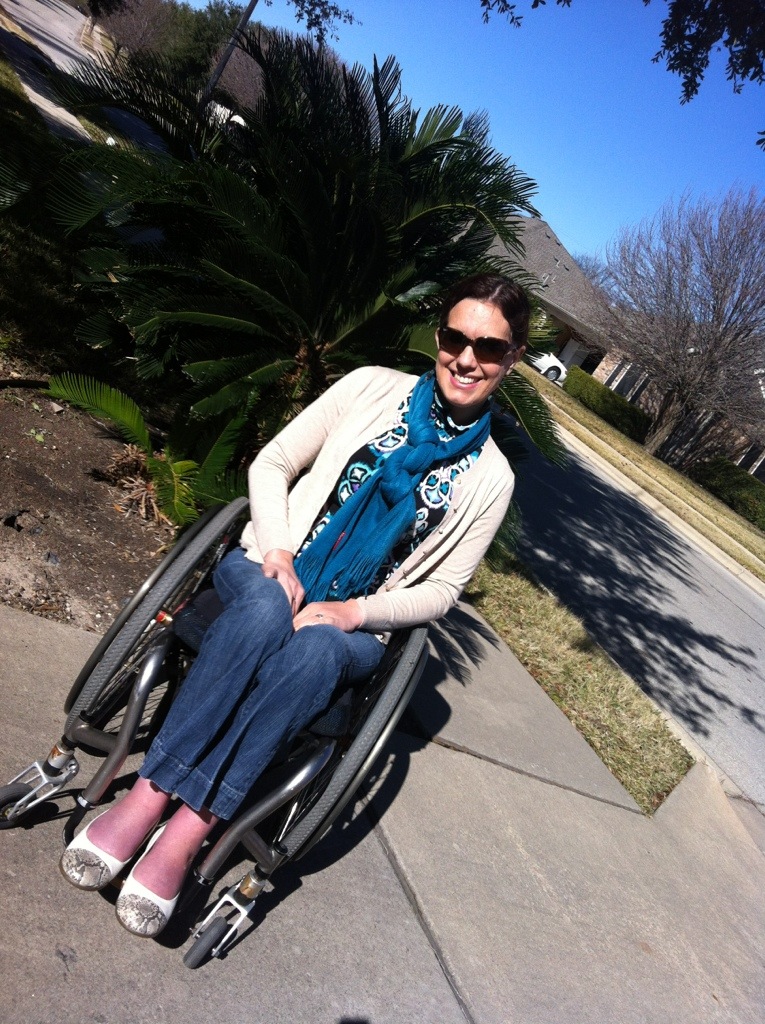 Carigan and Jeans: Banana Republic // Top and Shoes: Ross // scarf: Target
I think I may be MADLY INLOVE WITH THIS COLOR COMBO!
Isn't just soo much fun?! The pants look a little more red here but they were closer to the orange in my necklace. Strange.
Did you say Hello to the cute boy!?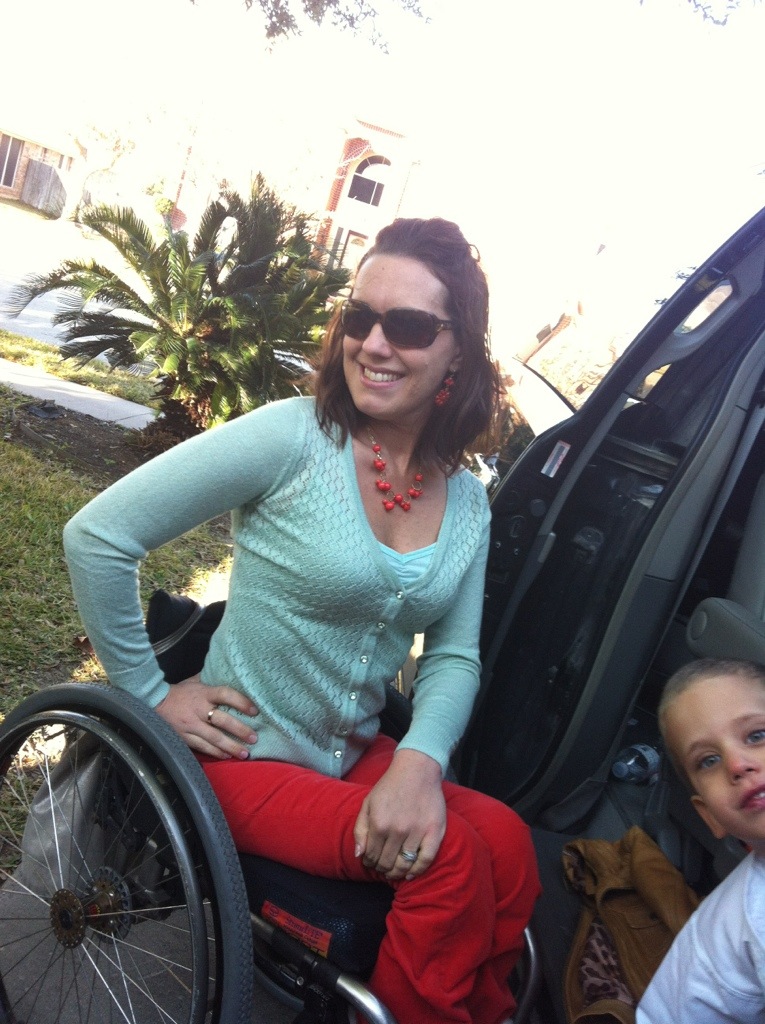 Jewelry: Avon // tank: Maurices // cardi: target // skinny cords: old Navy.