That's what my son asked me when he looked through the super awesome swag bag I got last week after attending the Appetite for Inspiration event put on by the Texas Beef Council and Gigi (aka Kludgy Mom).
So what does any good mom do? She has dad look it up, while she does beauty maintenance, of course. In short, the cow wore it so Ranchers could hear where they were. Now how many people will find my blog by searching (more) "Cow bell" or "why do cows wear bells?"
Now, back to my day. It was fantastic and the food was amazing. I'm a crazy, picky eater so I always get super nervous in social situations where someone else cooks and I can't pick what I want. This is putting it mildly, but before the event I wasn't a big beef eater. Burger? Yes. NY Strip? Sure. Random cuts of lean beef cooked at medium. Um… NO. Did I learn to love new beef in more ways than I ever thought possible? Oh, yes!!!
The day started with a few lessons in family meals and how important color and variety is in our diet. I could go on and on about that forever, but I am NOT the best spokesperson for healthy eating.
Next up, Chef Chamberlain cooked for us. That was divine. I can't wait to remake them. OR at least try. Oh, and he has a restaurant in Dallas that has moved up to the top of my list. I told Charlie we have to try it the next time we are there. He agreed. (Plus, they have a kids menu!!) Here are the pictures I texted to my husband.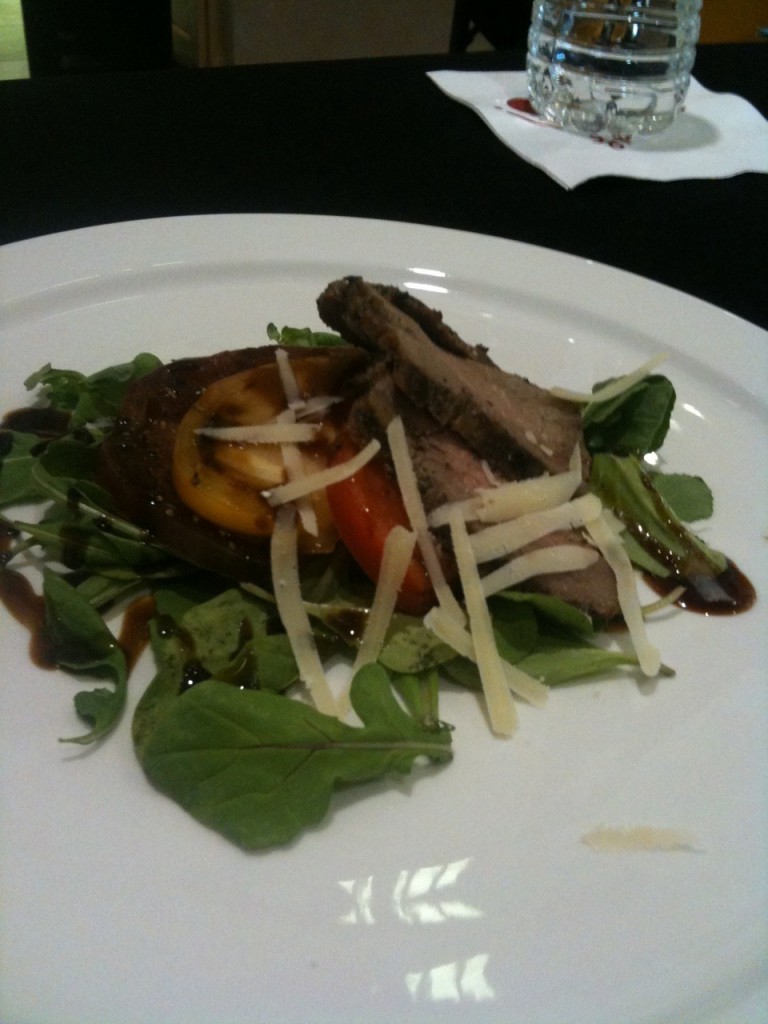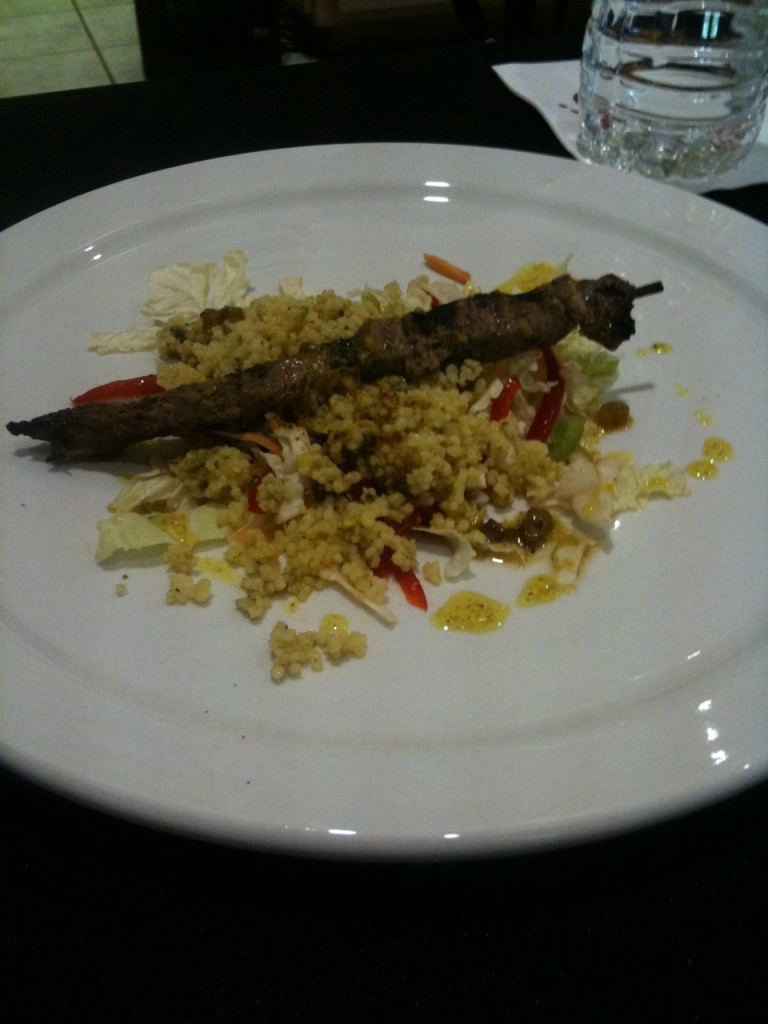 When he finished we split into groups and made more yummy dishes.  My group made Chipotle Sloppy Joes. Oh. My. Goodness. You have to come over to my house and try them. Seriously (and they were on WHEAT buns. I'm a white girl, but it was "knock your socks off" amazing anyways). Here is a shot of that dish.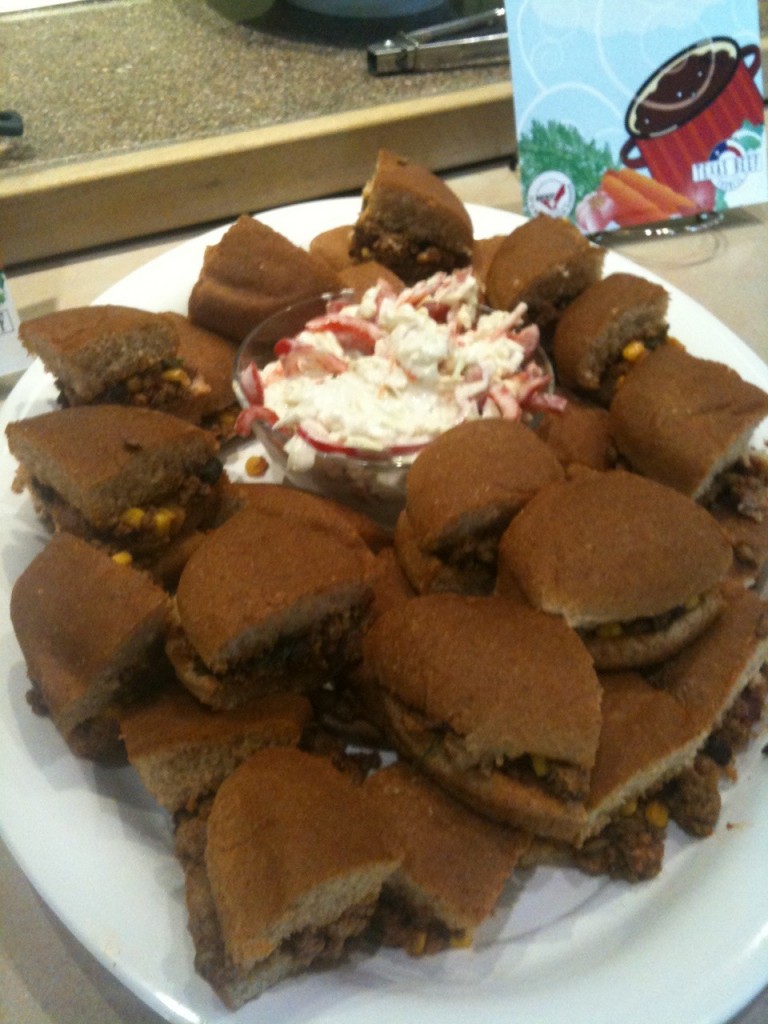 While we were eating (a little of EVERYTHING) we found out we were all getting the cookbook! YAY.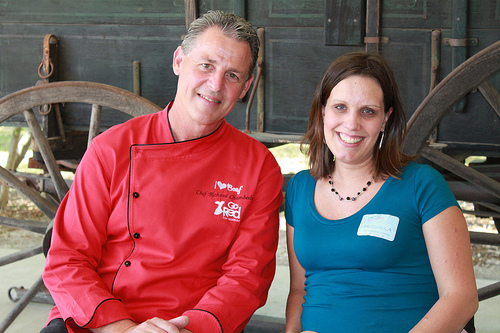 (Thanks Gigi for the picture with the Chef and everyone else that posted to the flicker stream)
Here is a group shot. We are all starving. Can you see me way over to the left-hand side?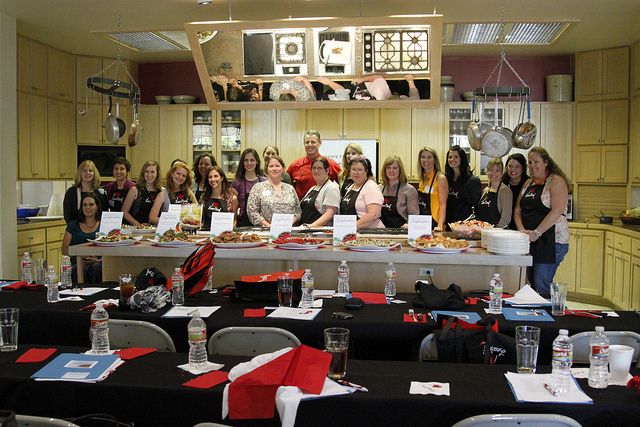 I was NOT paid for this post. I did get Beef Council and Nolan Ryan Beef SWAG, but absolutely none of it influenced my opinion, unless you count the fantastic beef we were allowed to sample. That was just beyond good and is why I am talking about how fabulous my day was.
Oh and I can NOT write this post without saying this. Beef. It's what's for dinner!  That is has been a long standing joke in my family. My brother ran around in the 80s saying it all the time.