I had a busy weekend so I wasn't able to post most of what I wore, so I decided I should save it for a nice big WIWW post.
Here I was Friday. It was chilly and wet and over, yuck. These boots were great, but like the other ones, I just didn't LOVE Them so they have to go back. The black and white shirt was something I picked up at Target this past summer, it was one of those "designer A for Target" goodies. I love it. It itches. I'm wearing it OVER A thin t-shirt and have a cardigan over that. No one knows but you! Shhh.
black jeans – White house black market-THRIFTED // Boots – Nordstrom // Jacket – Wilson's Leather // Cardigan and blouse – target // black tshirt – Ross
Saturday we ran errands and I did a little shopping. I found boots to replace the ones I will be taking back.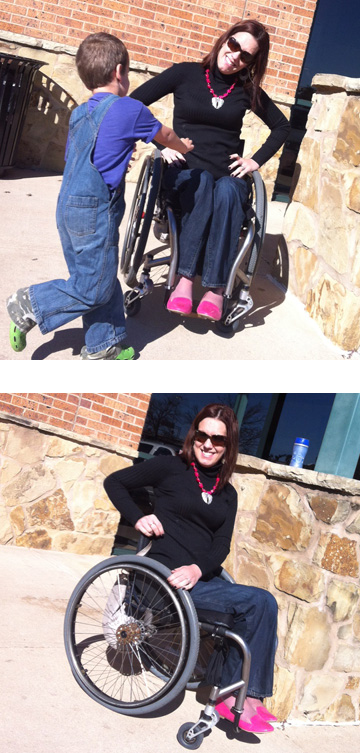 sweater & shoes: Target // necklace: Brooke's Angel's Wings // JEans: GAP
We spent Sunday at the Drop Zone. You will probably see pictures of me there quite a bit. We spend a many weekends there. Oh and look at the Green. This season's color is GREEN. RIght?!
Green jean and tank: Maurices // boots: Nordstrom Rack // Tank: Banana Republic // jacket: Wilson's Leather // necklace: J. Crew
… and now we are down to Monday. I will try not to tie you with so much at once in the future. 🙂 — Oooh and MORE green! I have green eyes so it's my color. I think.
Dress and scarf: old Navy // tights: ebay // boots: Nordstrom Rack // Earrings: wal-mart