You absolutely have to do it today. You want to know why?
People keep telling me that it's NATIONAL DELURKING DAY! Really. It is. The internet said so. It HAS to be true.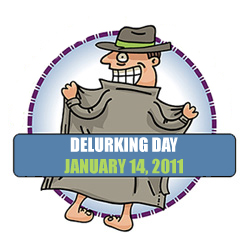 SO…. if you read my blog but don't ever say "hi" or tell me how handsome my kids are, today is your SPECIAL day.
Do NOT let this opportunity pass you by.