Baby, of course.
Please hold still. I want to get to the really good stuff, but first I have to thank the WONDERFUL girls at SITS. ( I met Tiffany in October.YAY!)
If you don't know who they are then click this cute little button and learn all about what they do: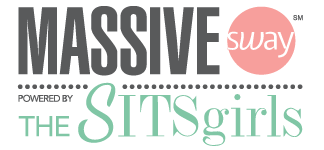 If you found me because I'm being featured, then THANK YOU and WELCOME.
Oh, yeah. You have all been going crazy to know if I will be welcoming my 3rd little boy or if I will get to spend an insane amount of money of lots of pink?
Well, yesterday I had my ultrasound and I really want to thank Tiffany and Francesca for working with me so I could use today as my feature and announcement day.
I got off track again. Sorry. I'm a tease. I know. Anyways, we are going to be welcoming……………

Girl? or Boy?!
Will tells everyone if the baby is a girl or a boy.
Before you leave make sure you connect with me on twitter or facebook so you can come back and follow us in our adventure with 3 kids!!