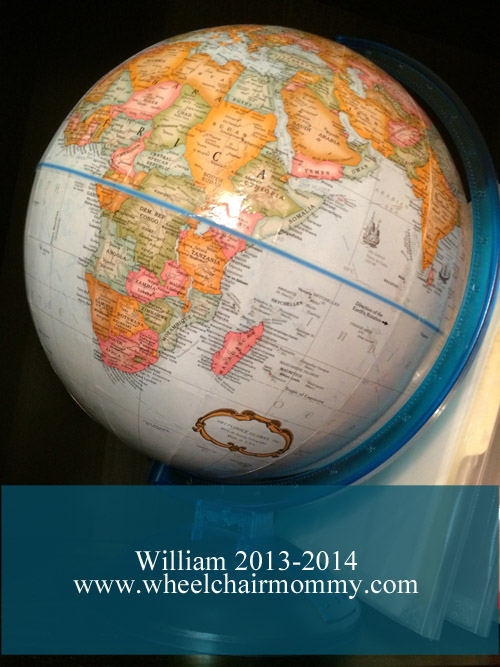 Paths of Settlement – Unit One – We absolutely LOVED this last year but for whatever reason we just struggled this year. Maybe 6 weeks on one subject was too much? We didn't really feel like we could go through it faster either so we decided to stop 2 weeks into Unit 2, and that's when we found Classical Conversations.
Math: Singapore 2b – we started to struggle with multiplication after this so chose to move on to an online program. We used this site to work on multiplication facts.
Khan Academy –  we used this for math for a bit but it was REALLY sporadic. I couldn't quite figure it out.
Teaching Textbooks – Will REALLY liked this but it was a bit behind so he tested into the 5th grade math.  This is a perfect example of  not really being able to answer the all to frequent "What grade you are in?" question.
P/E: Tae Kwon Do – he is on track to get his Black Belt by Spring Break!
Typing– He types any papers he writes and has been slowly working through an online typing class.
Classical Conversations Cycle 2:
Math – memory work: Skip counting, formulas, etc
Timeline – he has this almost COMPLETELY memorized
History – Someone told us about CRASH COURSE and we love it, but I suggest you preview a few first, they are targeted towards the middle/highschool crowd, but feel confident that my son is mature enough for the subjects and occasional language – we are digging into the weekly sentences if he's really interested, if not we pick a timeline piece and dig into that. I plan to buy Story of the World for next year. It will be GREAT for all the boys.
Latin – he is memorizing this but like most of the 1st year students doesn't really know what it means, I am sure it will all make sense when he really learns Latin.
Grammar – This is pretty much the same information he knows/needs in essentials, so he's exposed to it many times.
Geography- He is definitely remembering where various countries/bodies of water are in the 1-2 weeks we do them. We have not gone back to anything "old" to see if he still knows it. There are many families that have their children work on map blobbing but we have not done that yet. Maybe next year.
Science – This is the ONE thing I am struggling with for him. He seems to enjoy science but I am not finding many resources to expand on what we are learning every week and I don't really want a separate curriculum but we might have to. I keep looking on pinterest but non of it seems to go deep enough for my oldest student. I want to cover biblical and secular science. There are useful resources here but it seems to be more experiments instead of information. I guess that's a good thing if I can just wrap my head around that being enough.
Art – We aren't doing much extra that isn't covered in the timeline other than artist history and we are also continuing with the klutz water colors book we bought for POS.
IEW-Medieval Writing and Essentials – This has been FABULOUS and intense. It's probably a bit much but only because we came in at Week 10. Will will go through this 2-3 more times anyways so I am letting him take it easy and just skim the material.  I must say this, he will be a FABULOUS writer.
Books for School :
• Matchlock Gun
• Ambush in the Wilderness
• Abigail Adams
The Courage of Sarah Noble
Famous Men of the Middle Ages
WWII For Kids
WWII: On the home front
Books for Fun (incomplete, I know there are at least 10-15 library books that I never kept track of ):
Inheritance Series (1,2,3,4)
ODD Squad: Zero Tolerance and Bully Bait
The Edge Chronicles (1,2,3,4)
Hereos of Olympus Series (1, 2, 3, 4, 5)
The Hobbit
Diary of a Wimpy Kid #8
Star Wars: Incredible Cross Sections

 Men of Iron – Story about a young Knight