This post was sponsored by South Padre Island and Texas Travel Talk.
My thoughts continue to be with those still suffering and trying to find the new normal in their lives after Hurricane Harvey and Hurricane Irma.
South Padre Island and spring break seem to go hand in hand, at least here in Texas.
However, there's a family friendly side of South Padre Island (SPI) many are not familiar with experiencing.
My family and several other blogger families were invited to take over South Padre Island a couple of weekends ago to do a takeover. I would say we accomplished that very successfully!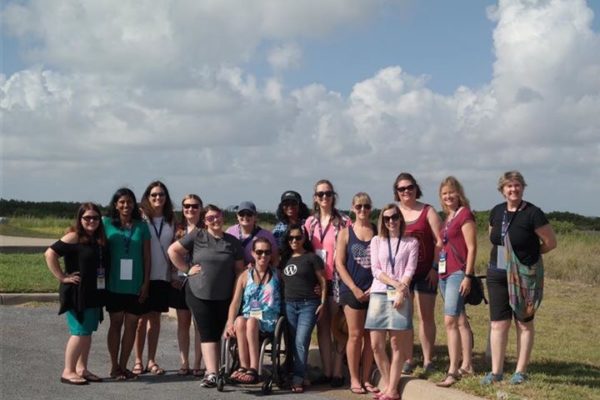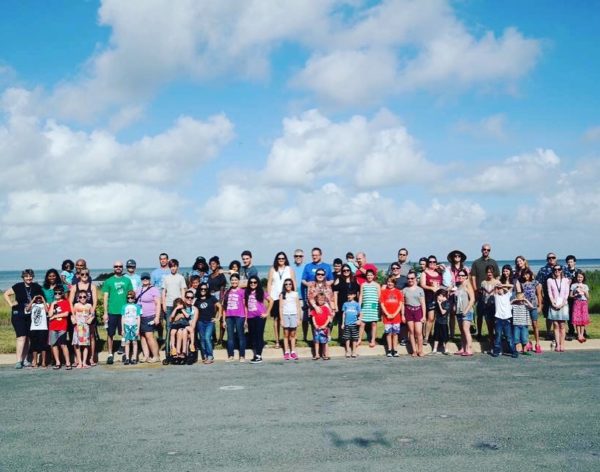 We all had an absolute blast. They put the bloggers in various different accommodations across the island. They fed us some of the island's best food and we had exciting activities to keep us busy.
Schlitterbahn
Everyone who lives here knows that Schlitterbahn is the hottest coolest time in texas and this was our first visit to the south padre location. My husband my husband grew up going to the original location but we just haven't been able to check on the pool raise it is often as we would like & I grew up going to the original location but we just haven't been able to take our boys as often as we would like. There's not much better than cooling off and splashing in the water all day during a hot summer day & my boys can never get enough water slides. The best part of South Padre Island Schlitter Bon is access to all the rides is through the lazy river. You don't have to stand in the heat while you wait!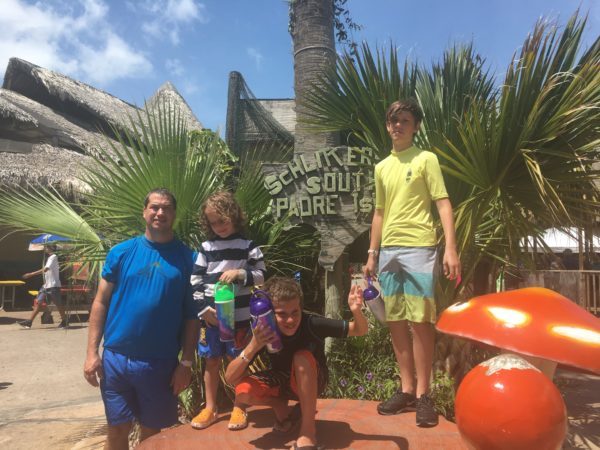 Osprey Tours
We joined several other blogging families on the Osprey dolphin cruise. The views were amazing & our captain was very friendly and full of information.
The kids had a blast playing with all the different creatures the crew pulled up in nets.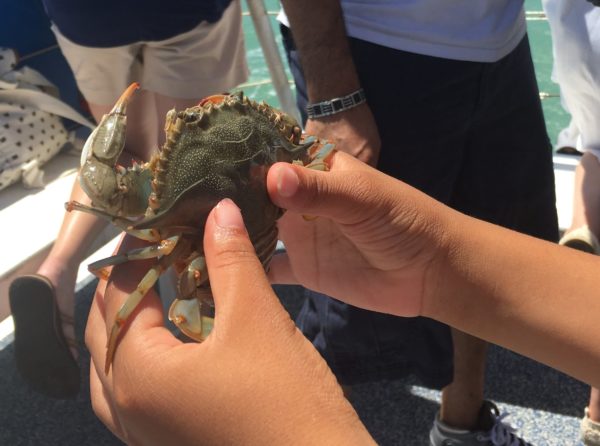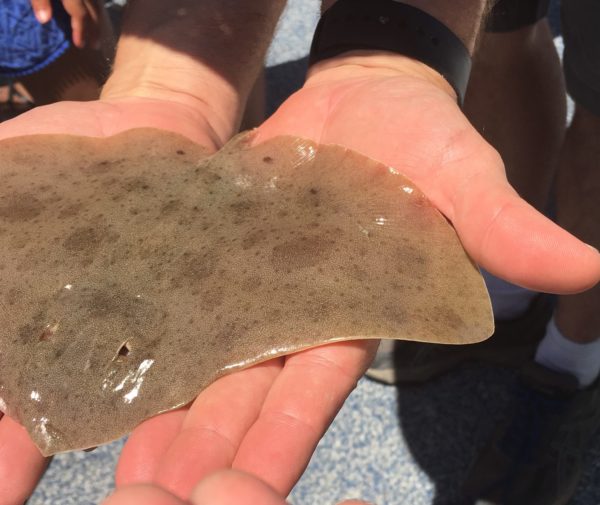 The best part, of course, was seeing several dolphins. The Osprey cruise definitely did not disappoint. There is something amazing about seeing creatures interact with each other and humans and their own natural environment.
My sweet, strong husband even carry me to the top deck so I could have a better view! He never ceases to amaze people when he carries me somewhere, chair and all. A huge thank you to Marina from Mommy Snippets for capturing this beautiful moment. It's the shot I never knew I always wanted. Thank you so much. It really means so much to me!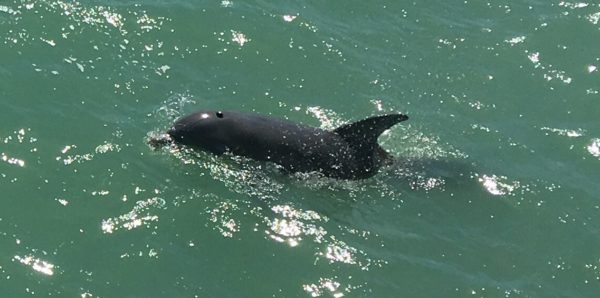 Isla Grand
We stayed in a 2 bedroom 2 bath condo in the beautiful Isla grand resort.
When we staying in hotels, it's particularly tricky for our family because the boys don't like to share beds. This condo was the perfect solution.
The view of the pool was spectacular while I drank my coffee in the mornings & I equally enjoy sipping margaritas by the pool in the afternoons while the boys got dirty on the beach.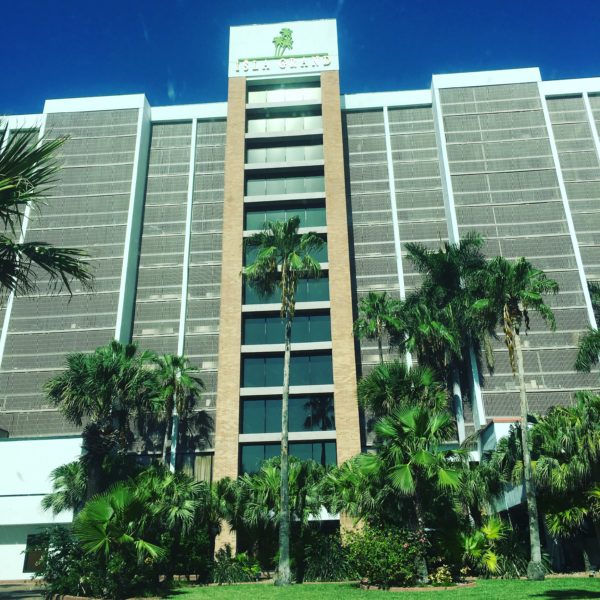 The beach access was just past the pool, so it was easy for Charlie and I just split up so the boys were able to go back-and-forth between us!
I stayed sand free by the pool and Charlie enjoy the Gulf of Mexico. It was a win-win.
That's not to say I don't enjoy the beach, I love it! I just didn't want to get my wheelchair full of sand on the short trip!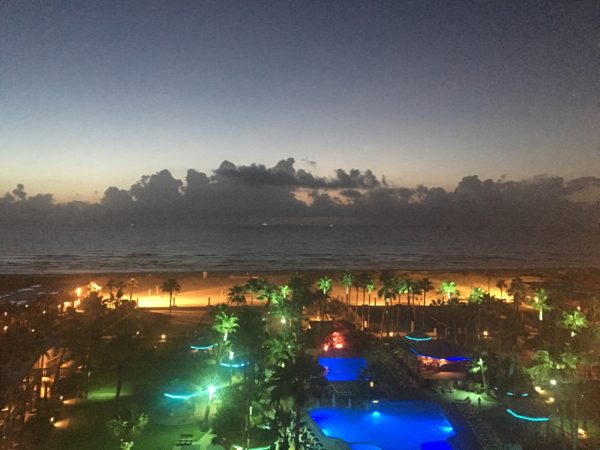 Food
We were also treated to a variety of good food while on the island. I didn't branch out much because I'm a big shrimp fan. I think I had shrimp for every single meal except breakfast.
Everyone else enjoyed sampling all the different menus. I don't think there was a single complaint. When you have three picky boys that's not always easy but the island restaurants were a huge success.
Thank you to The Painted Marlin and Windjammer's Beachfront Cafe for treating us to the best you had to offer!
We definitely look forward to going back & exploring more would be Island has to offer.
Please check out my post coming soon to the Texas Travel Talk blog. I share my experience with the very accessible birding center on the island.