||Update on my Step-Dad||
My step-dad's cancer is spreading more and more. He now has a fig sized tumor on the outside of his body.
Hospice started coming out about 1 week ago.
He was able to meet Ali's new baby but he still has not met Brit's. Well, most of us have not met him…. hopefully soon.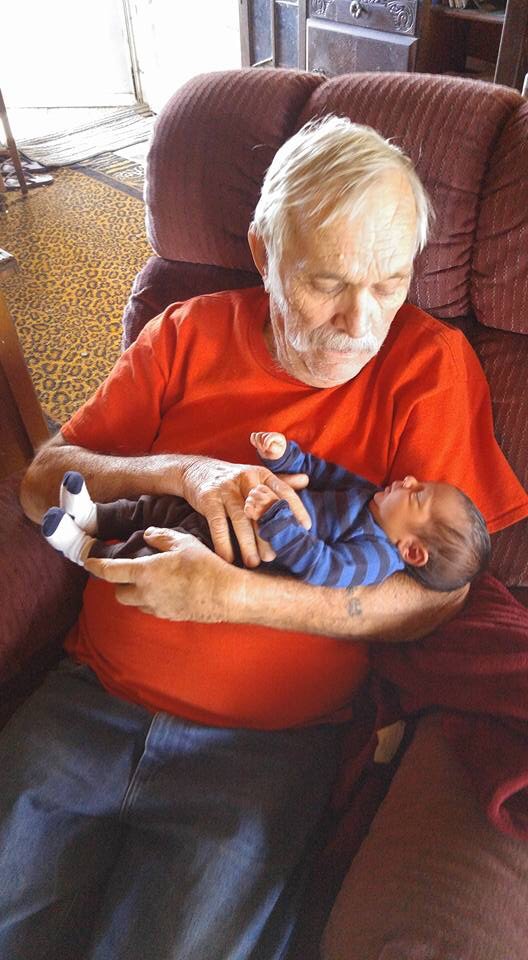 ||Tae Kwon Do||
Lucas had TKD testing this week. He tested for his Level III Blue belt. That kid is going to be a black belt before I know it. Several kids failed to break boards, Lucas included, so we have to go back Monday to retest that portion of the exam.
Nathan is still absolutely loving his class and he was very disappointed that he did not have testing today, too.
Charlie took my van for repairs on Monday. When I got it back I noticed a different vibrations so it's going back sometimes next week for more work. We are spending so much on this van. I think I shall nickname it OLD FAITHFUL.
Oh, and it's looking like I will probably be driving it at least another 2 years.
Can I cry now?
||CAbi||
My CAbi girl is taking the season or so off, and she's having a show tonight so I can meet her upline. This will be great information if I want to host any more shows. I may just buy. That is tremendously easier. Not cheaper. Just easier.
||Redesign||
Did you notice anything new around here?! I did a slight blog redesign and I absolutely LOVE it.