San Marcos PREMIUM outlets gave me a $100 gift card to shop. CAbi is NOT sponsoring this post.
I don't frequent outlet malls very often. They have changed so much over the last 20 years. You used to always get the leftovers. Now?! The quality is usually cheaper and made just for the outlets so there isn't much point.
I was invited to hang out at the San Marcos premium outlets last week and when I discovered that CAbi had a store there, I was in heaven. They carried the ORIGINAL pieces from the previous season appropriate season. Spring in Spring and Fall in Fall. SCORE!! Now this is what I expect from my outlet trip!!
There were several other stores there that carried "originals" like Dianne Von Furstenberg (DVF) and Pottery Barn.
I just myself on a NO SPEND month so I was thrilled when they gave me $100 to spend. I was able to get 2 pair of jeans and 2 tops. Normally this would cost AT LEAST $375 if I was shopping the current season! Okay. I need to stop the exclamations. I am just WAY too excited.
Now does this mean I am going to dump my gorgeous CAbi girl?? NEVER!!!! The outlets don't get every piece and there is no guarantee they will have your size if they do get what you are lusting after, so . . .if there is something I REALLY can't live without and it makes my short list, I will buy it during the current season. I will save all the goodies on my long list for the outlet.
Okay. So what did I get?! Here is one of the outfits. You will have to wait to see the other. I can mix/match and make four outfits with these four pieces. Not to mention EVERYTHING I have in my closet.
Now keep in mind that many of the CAbi pieces work from season to season. It's all about building a WORKABLE/capsule wardrobe. I have become a little CAbi obsessed (with Lilly thrown in, of course!) so I started a CAbi and Lilly pinterest board. It's a nice visual so I can see what pieces do work together and which do not.
So tell me. Have you heard of CAbi?! What are your favorite pieces?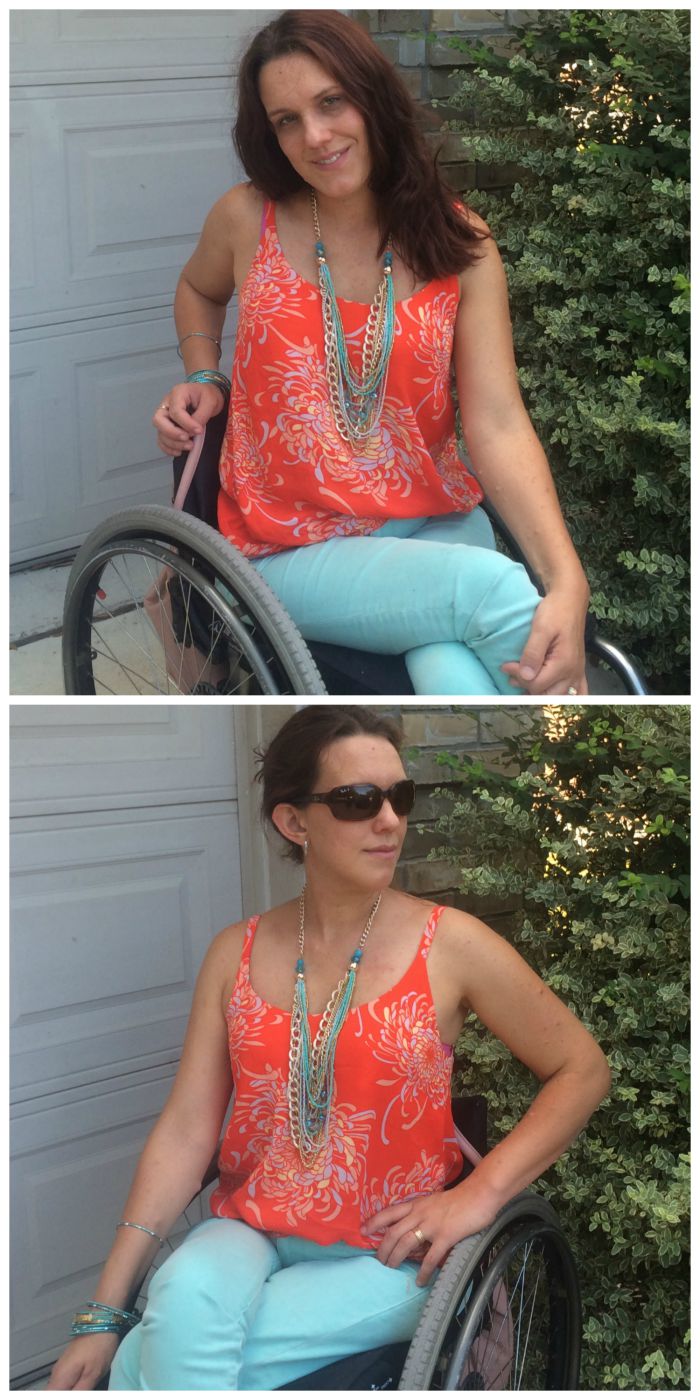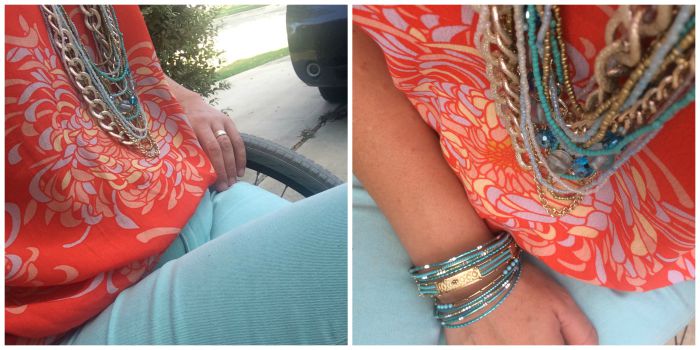 Top/Pants: CAbi // jewelry: Charming Charlie
As usual, Linking up with these lovely ladies: WIWW: The Pleated Poppy | I feel Pretty | Random Wednesday with Shanna | The Stylish Housewife