Surely you remember Nathan's tiny Mickey obsession? Well, we are down to our last one and it's "lost", so he's moved on to Dusty. He's the little airplane from the cartoon PLANES. These little boy obsessions just don't stop!
First off, don't think he's gotten over Mickey. He can spot something Mickey before I do in the stores. He's still Mickey obsessed but he has SO MUCH Mickey stuff now . .. even so he still asks for the tiny one from time to time.
Anyways, he has this Dusty costume and he wore it EVERY. SINGLE. DAY. last week. He's on day 2 for this week.
Seriously. It was so cute and he got SO many comments. I had several people tell me that it was SO great I let him wear it. He was little and should be able to express himself. I totally agree. IT's not hurting anything for him to wear a costume everywhere.
"It won't be like this for long", I definitely need to enjoy it. Speaking of, have you heard that song by Darius Rucker? I used it on a slideshow that is very near and dear to my heart recently.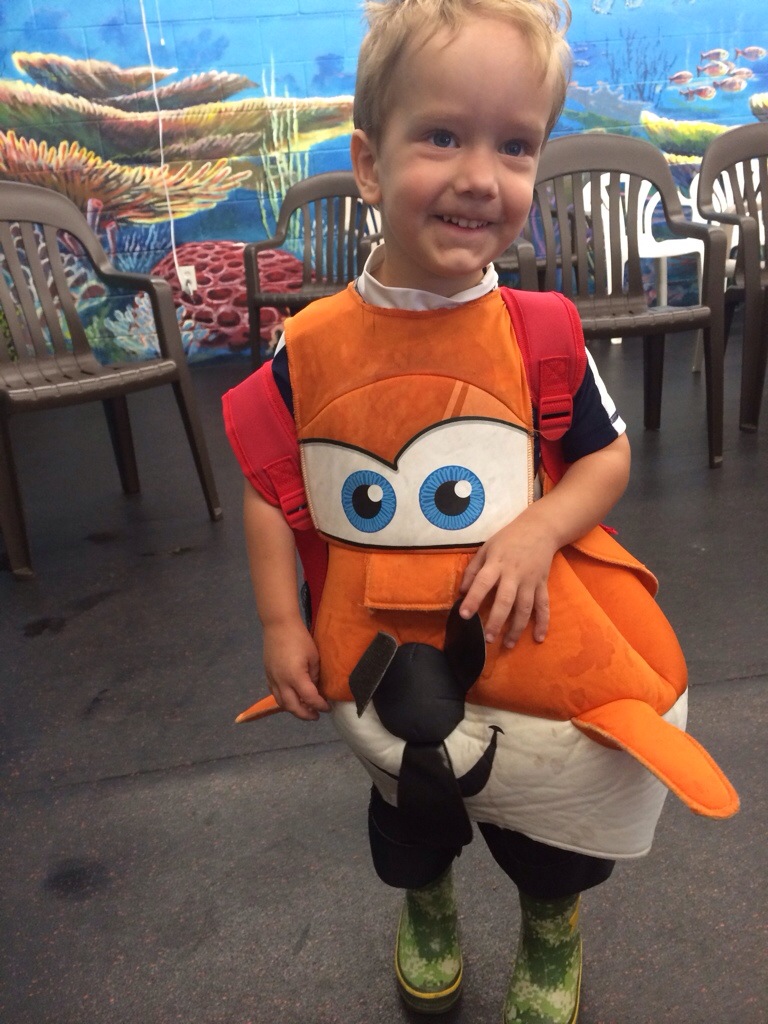 While I am on the subject of obsessions, I forgot to share the obsession he had last Fall. He carried this little backpack EVERYWHERE. It originally started out on the days we went to our homeschool co-op and then it was almost every day.
Sometimes he would carries toys, sometimes it would have snacks, but for the most part, it was always empty.
I just adore these little boy obsessions.