I'm surprised that this week has gone so quickly with my husband gone.
I guess having my Mom here has it's benefits.
I'm going to REALLY miss my mom, but on the other hand?
We really need to get back to OUR routine, KWIM?
The big question is how will the next 4-5 days go?
Well, on the plus side we got a little shopping in and I finally bought a chambray top. I paired it with my mint skinny cords.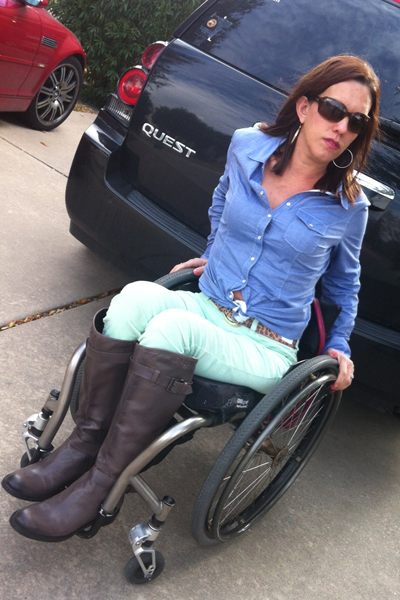 Belt & Chambray Top: Guess ( Ross) // Pants: Old Navy // Boots: Nordstrom Rack
I picked up this springy top at Good Will. It's GORGEOUS but fits kinda funny and bunchy – from certain angles I looked pregnant.  Let's not go there again anytime soon. If ever.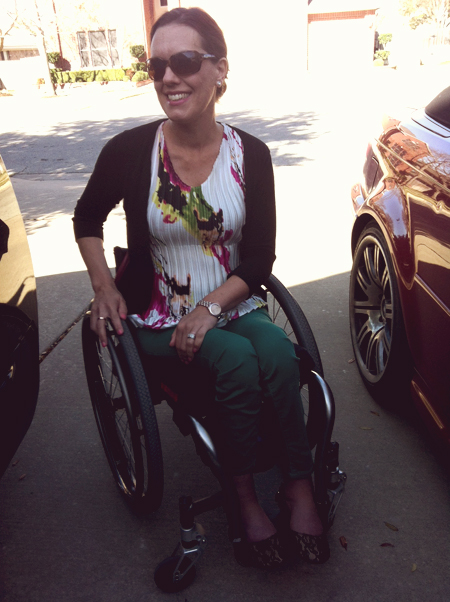 Top: Good Will // Cardi: Target // Pants: Old Navy // Shoes: Ross
Believe it or not I got a THIRD outfit picture. Go Me.
This has been one of my favorite tops and how could it NOT be? Anything I get from Anthro is just amazing and awesome.
I **ALWAYS** get compliments when I wear it.
I guess I should wear it every. single. day.
Okay. Maybe not.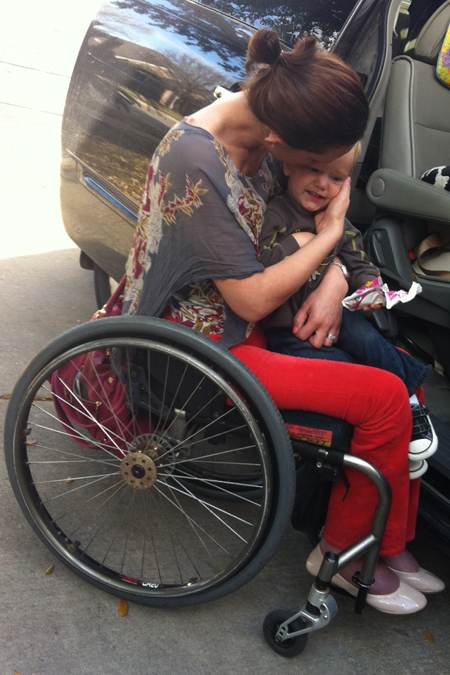 Top: Anthro // Pants: Old Navy // Shoes: Nordstrom – Vince Camuto
As usual, linking up with these lovelies:
The Pleated Poppy, Because Shanna Said So, Stlye Elixr, & Get Your Pretty On.