My Daddy died 6 years ago today. I still miss him, TERRIBLY. He knew William. I have a few LOs of them together and will TREASURE those forever.
He never met Lucas and won't be meeting Nathan.
(P.S. I AM NOT crediting these. SOrry. If you want to know where I purchased the supplies I will have to SCOUR. I have no idea where 1/2 of them are from…)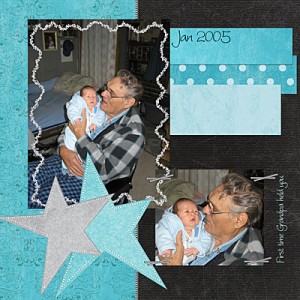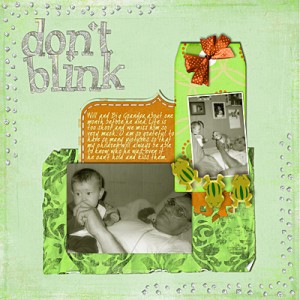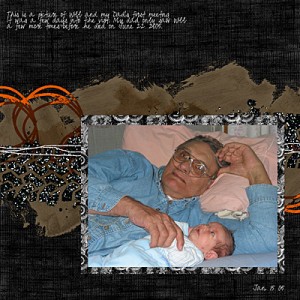 I made these LOs in the past JUST about my Daddy and loved them so I thought I would share those, too.