Lucas and Nathan took the ride of a lifetime on a Bell Huey. We spent a recent Saturday at the Georgetown Air Show. It was also a car show and it wasn't really an Air Show but more of an Air Fest. The neighbors found an actual air show too disturbing. Strange, huh? That's ok, we had fun anyways.
I liked the pink mustang. I have a thing for classic cars. I blame my dad.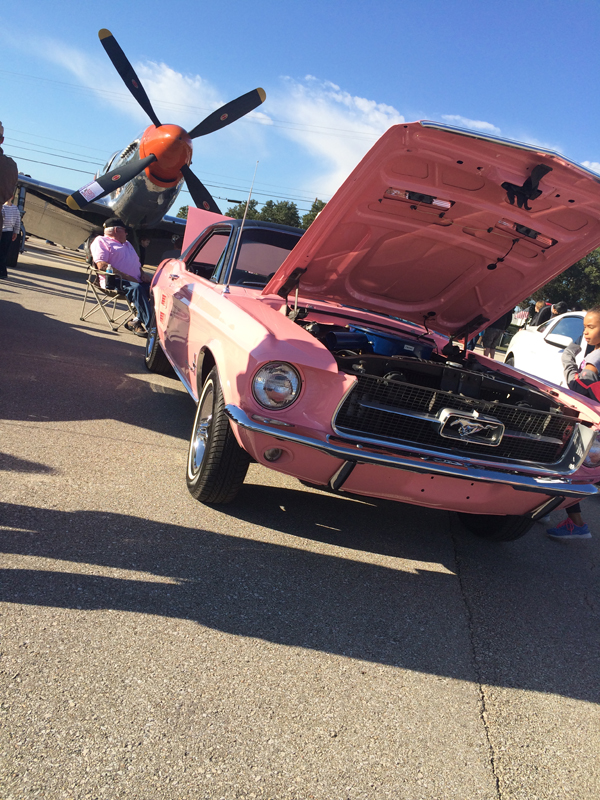 There were two P-51 Mustangs which are HANDS DOWN, Wiliam's favorite. He knows every bit of history possible on this plane. He has a replica nose as his ceiling fan. It's his dream to fly one some day. He doesn't want to just RIDE in one, he wants to FLY it. It has to be an original. DREAM BIG, kiddo!!
If you recall Will's trip to NYC, he took a tour of the city in a helicopter. Charlie hasn't been able to take the little boys to New York yet and they have been begging for their own ride of a lifetime. I opted out because, well, the only helicopter ride I've ever been on WAS NOT a good experience and 15 years later I'm still not ready to go up in another, even for pleasure.
There was a Bell Huey at the Air Fest and for a ….. **GULP** fair amount (okay, way more than I'm willing to admit), you could go for 15 minute ride.
Guess what Charlie, Lucas and Nathan did? Yes. They took off in the helicopter.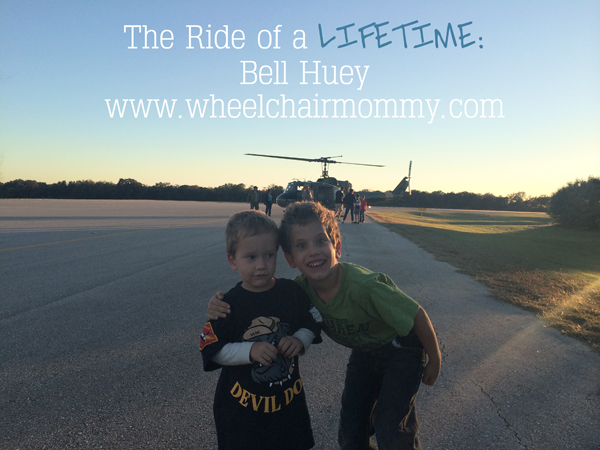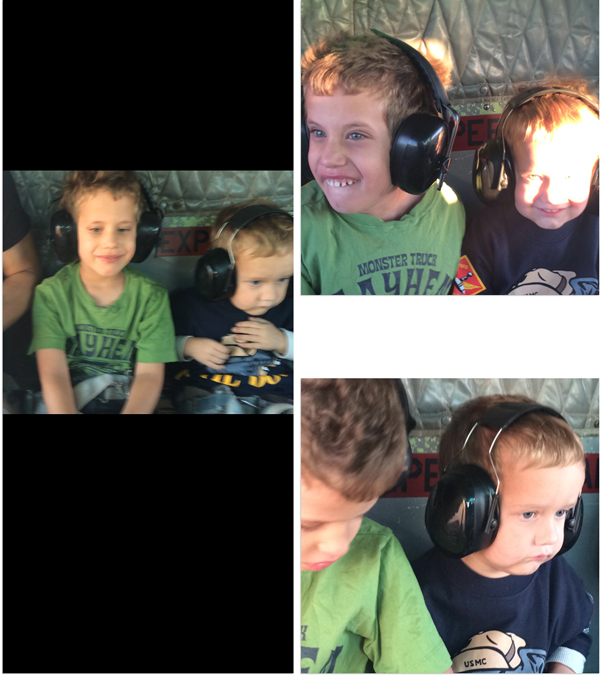 My sweet baby hasn't stopped talking about his "he-copter" ride. I actually think, he thinks he gets to go again, but sadly not anytime soon.
Have you or your kids ever done anything cool like a helicopter ride?!