Happy Anniversary, my love!
This time 13 years ago I was getting ready to roll down the aisle and marry this guy. Well, actually I was going to fly up in the sky over Niagara Falls and say, "I DO!", but cloud coverage put a kink in that plan so we quickly found a plan B and my groom CARRIED me down the aisle, into a beautiful "winter garden". I still got my snow pictures though!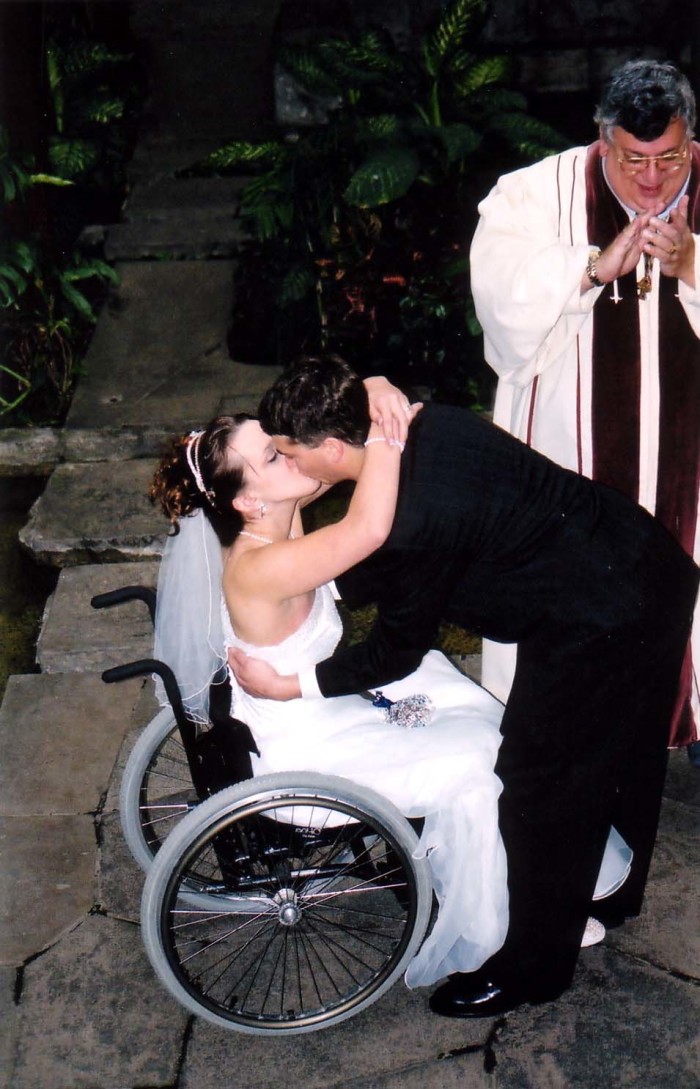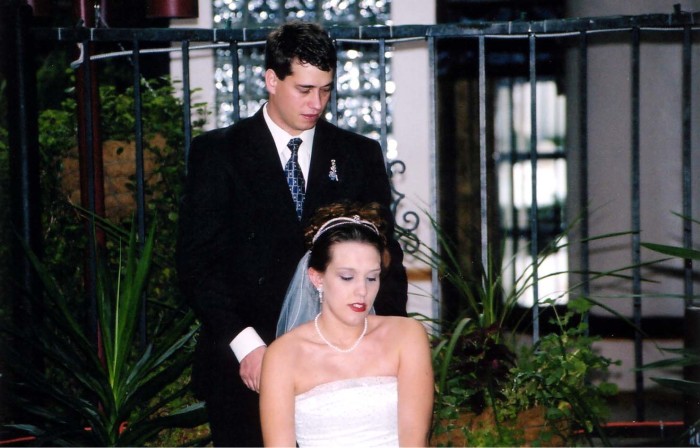 You can ready my entire wedding story here.
How did we meet?!
A couple of weeks ago we were all sitting at the table with my father-in-law and he asked us how we met. Apparently we never told him the story and he said I promised it on the blog but never came through with the story.
Ooops.
There's really not much to our story. We met on matchmaker dot com. It's no longer around, but I think match dot com bought them.
I joke that the ONLY reason he wanted to connect with me because I lived in Shiner and he loves Shiner beer. He says that's not true, but that's my story and I am sticking to it.
So our first date was in May 2001. We went to dinner.
Our second date was in Fort Worth for the IRL races. I insisted on my own room. He was quite the gentleman.
Our third date was on his sailboat and later a trip down sixth street. Again, I insisted on a room and refused to stay at his house.
Surprisingly I am a but fuzzy on the details of the how things progressed after that. I was getting ready to start school again and he co-signed and payed for a vehicle for me. We picked out a ring. He didn't let me have it yet.
On September 15, 2001, we went to the beach and he proposed. We got married in December 2002.